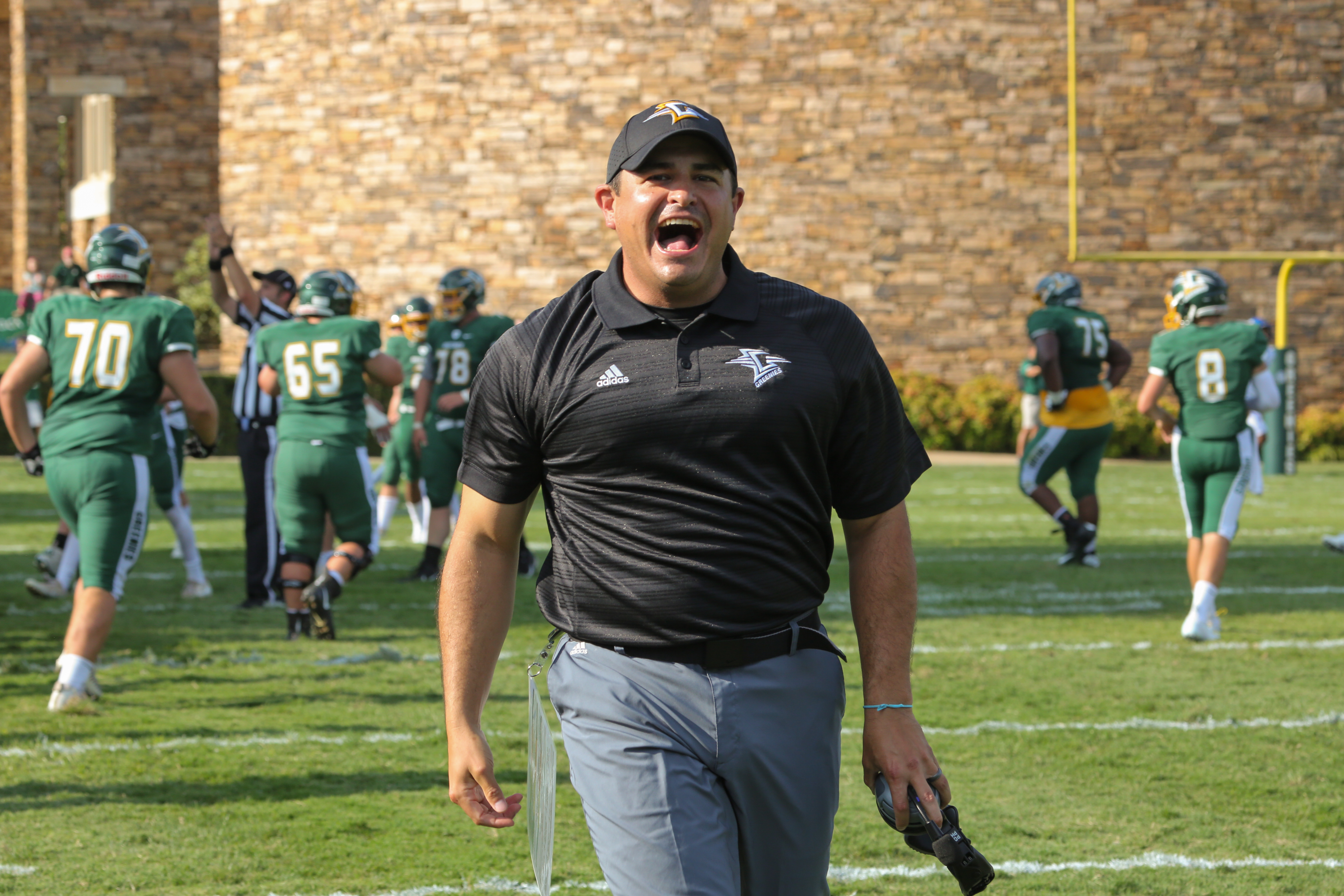 Christ School is pleased to announce Nick Luhm as its new Head Football Coach, effective immediately. 
Coach Luhm takes over for Tommy Langford, who has accepted a position at UNC Charlotte as a defensive backfield coach. Coach Luhm has served in the past as JV Head Coach (2014), Varsity Assistant (2015 and 2016), and Defensive Coordinator (2017 and 2018). Under Nick's tutelage, the Greenies have reached the state finals in 2015, 2016, and 2018. His defense led the state in interceptions and fumble recoveries last season.
Prior to Christ School, Coach Luhm served as the Associate Head Coach and Defensive Coordinator at Broughton High School in Raleigh. Coach Luhm is a graduate of N.C. State and currently teaches Physics at Christ School. 
Athletic Director Eric Thorp '01 said, "I am happy for Nick and his family.  I am confident that Coach Luhm's relationships with our current players will bode well in preparing the team for the 2019 season and will keep the continuity in our successful program intact."
Christ School's season opener is less than two months away. The Greenies will be home for their August 30 matchup with University Christian out of Jacksonville, Fla. Kickoff is at 7 p.m. from Fayssoux Field.