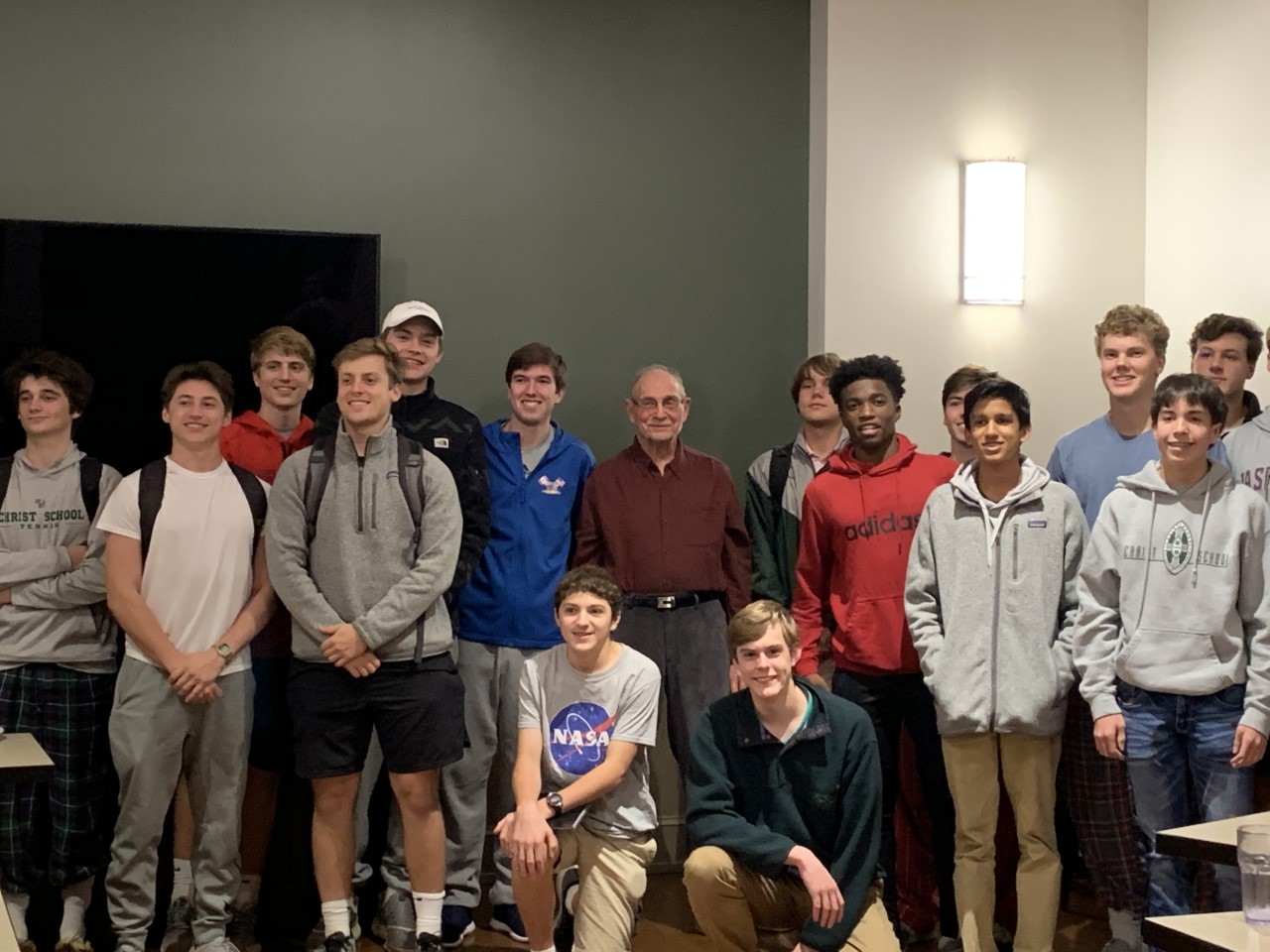 Marcus Goodkind helped put the first man on the moon.
All told, he was involved in the space program for 27 years, and after that spent another two decades working as a technical consultant for ABC News.
Goodkind spoke of working on some of the most historic spaceflights in American history Monday night to a packed house in Christ School's Bradshaw Room. His philosophy on life and advice to Greenies was meant to cover all occupations and spectrums.
"Do what you love to do. If you are doing what you love to do, you'll do a good job and you'll be happy. Those around you will be happy," Goodkind said.
Goodkind, 86, retired 10 years ago and now lives in the same North Carolina community as Christ School's campus, Arden. He speaks often to area civic groups and Monday's visit was arranged by the Christ School College Guidance Office.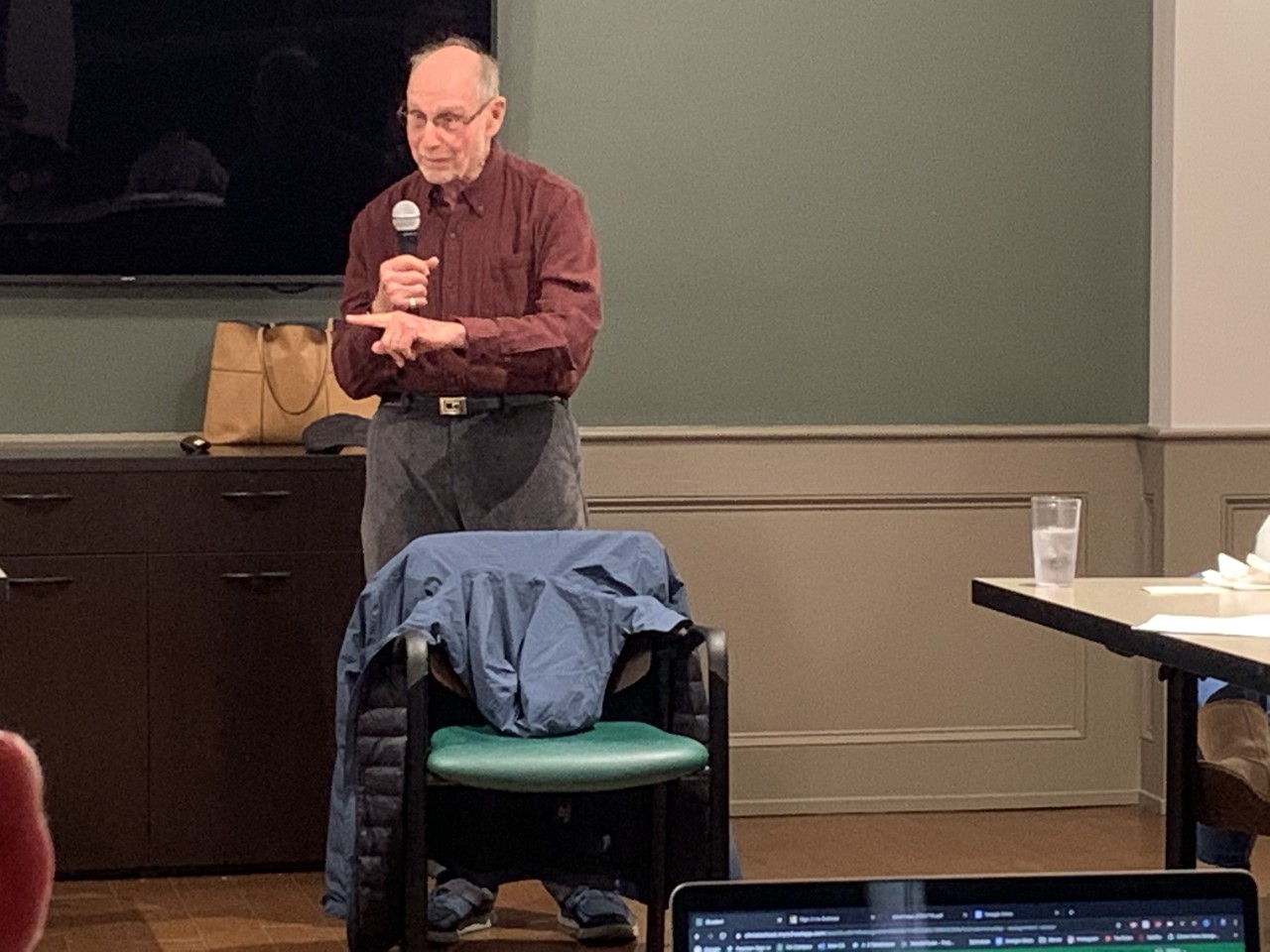 This year was the 50th anniversary of the Apollo 11 mission – Neil Armstrong stepped onto the lunar surface on July 21, 1969. The module that Buzz Aldrin piloted had been prepared by Goodkind in his role as Spacecraft Test Manager. He oversaw a crew of about 300 engineers and technicians. Goodkind performed the same duties for the ill-fated Apollo 13 mission and considers the fact that all three astronauts returned home safe "as much an accomplishment as the moon landing."
Goodkind had befriended Gus Grissom prior to the astronaut's death during a pre-launch test for Apollo I in 1967. Grissom's death was what inspired Goodkind to join the Apollo program. Prior to his time with Apollo, Goodkind had worked on the Gemini projects, including Gemini VI which was the first time that four astronauts had flown into space at the same time.
His final duty with the space program was with the space shuttle's external tank program up until 1981.
Goodkind's talk was followed by a question-and-answer session as well as s'mores that Greenies roasted over the firepit in front of Stolz Hall.