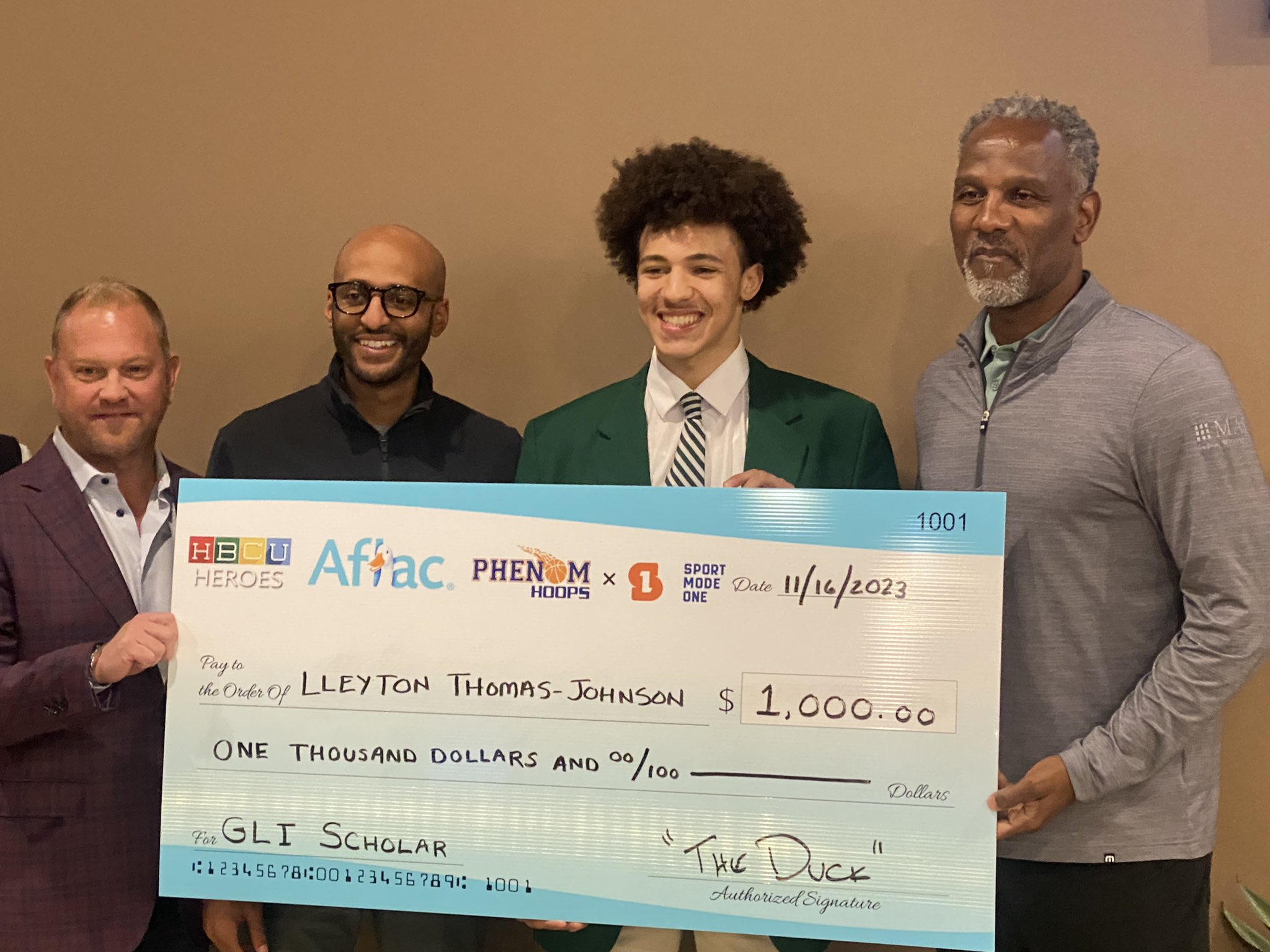 CHARLOTTE - Lleyton Thomas-Johnson '24 is bona fide as a high riser and high achiever for Christ School basketball.
Lleyton was one of five winners of a $1,000 AFLAC Scholarship at Thursday's banquet for the Phenom Hoops George Lynch Invitational.
Lleyton averages 7.3 points, 5.3 rebounds, and a team-high 1.3 blocks per game for the Greenies (2-1), who are ranked 59th in the country by MaxPreps. Off the court, the 6-foot-4 senior from Asheville is a true student-athlete as an AP Scholar, National Honor Society member, and Proctor in South Carolina House.
Lleyton and the Greenies will begin their Thanksgiving Break with two games in the George Lynch Invitational at Charlotte Myers Park School – Friday vs. Davidson Day at 8:30 p.m. and Saturday vs. Julius Chambers at 6:30.