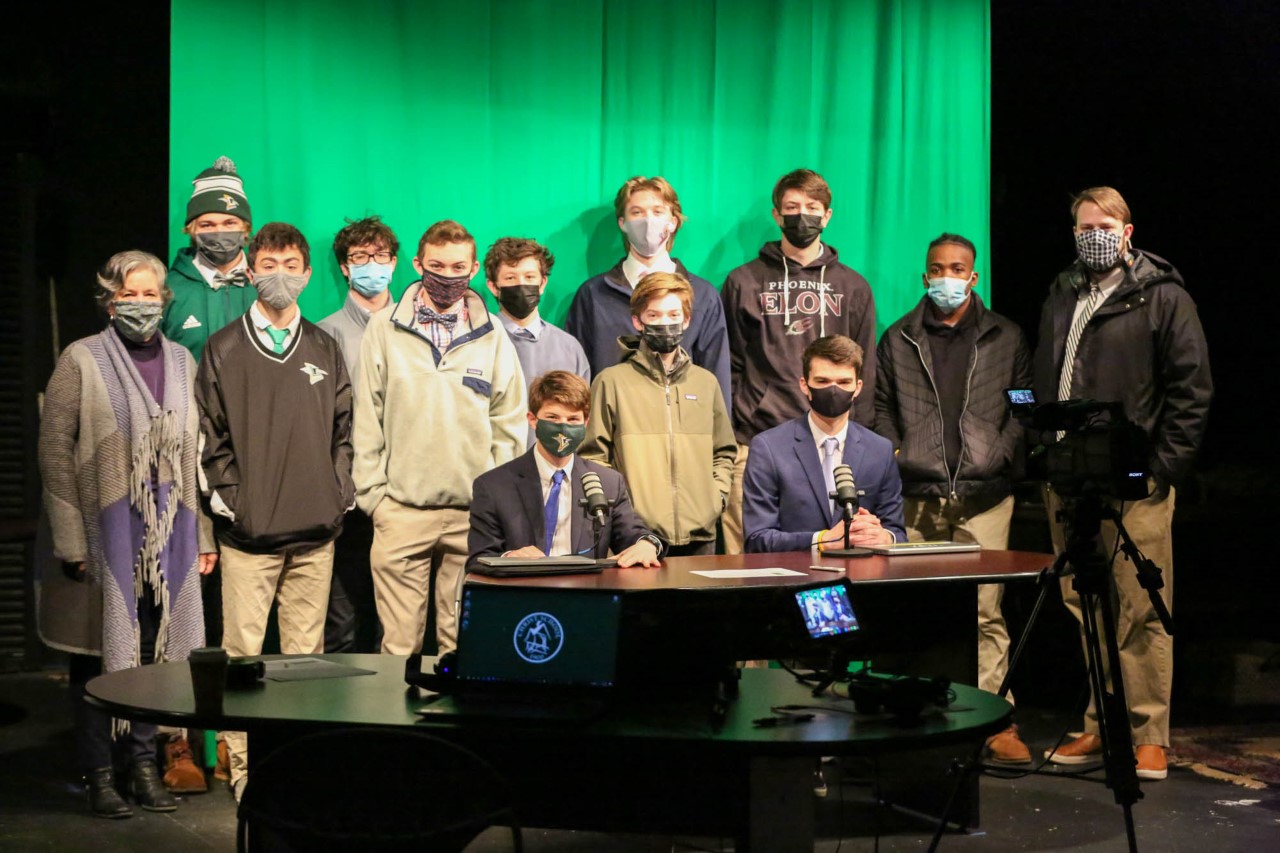 "We lay it out, for you to play it out."
Henry Lytle '23 and Mac Kimel '22 carried themselves with such an air of professionalism Friday that the rookie anchors had already come up with their own signature sign-off.
Christ School's array of student-run media offerings continues to grow, taking on another expansion with the debut of the "Little Stump News" newscast. The Honors Broadcast Journalism class taught by Mary Dillon and Ross Weathersbee '10 put together their inaugural episode for Friday's Assembly in Pingree Auditorium.
Ideally, the plan is to do a new broadcast every two weeks.
Watch the Little Stump News at this link and here is a full rundown of the cast and the crew:
Show Director: Caleb Fountain 21.
Stage Manager: Daniel Neuman '21.
Teleprompter Operator: Cole Lewis '25.
Cameraman: Drew Redmond '21.
Anchors: Henry Lytle '23 and Mac Kimmel '22.
Weatherman: A.J. Simpkins '22.
Contributing Reporters: Jackson Fender '21, Matthew Hammel '23, and Patrick Wilds '21.
Opening/Closing Sequence Designer: Whitford Birthright '24.
Executive Producers: Mr. Ross Weathersbee '10 and Mrs. Mary Dillon.