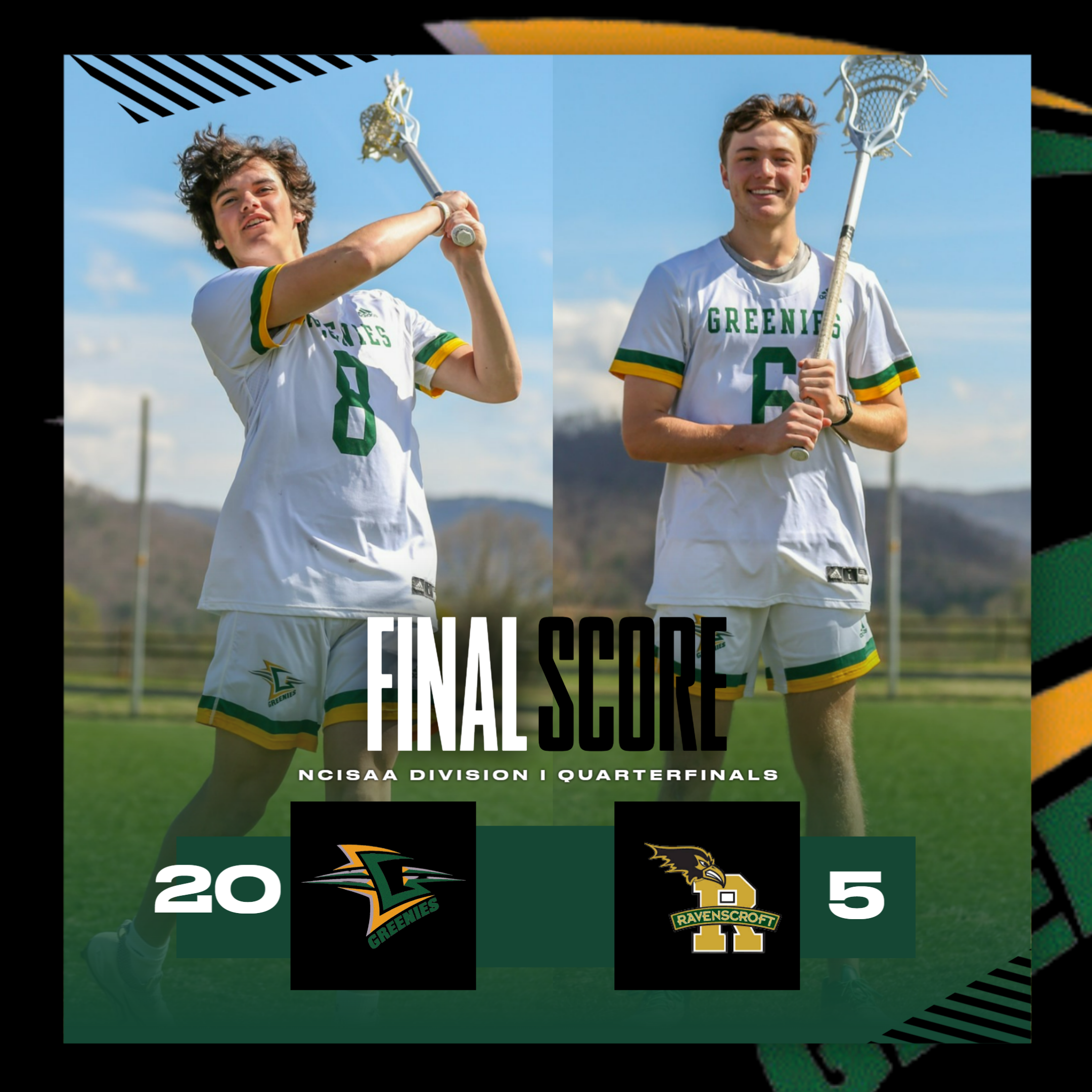 Thirteen days between games is an eternity.
Knowing this, Christ School lacrosse could either let the extended time off help or hinder its state-championship aspirations.
You be the judge by the final score of the NCISAA Division I quarterfinals.
The Greenies were unrelenting, offensively and defensively, with 10 different players scoring in Friday's 20-5 blowout of visiting Ravenscroft.
The Ravens had no answer for the combination of Parker Beiland '24 (seven goals) and Aiden Schook '23 (four). Jack Shimer '23 began the scoring parade with the first of his two goals just 58 seconds into the game. Twenty goals matches the season-high for Christ School (10-6).
"Having that long between contests can be a blessing in disguise. Often folks cite losing your momentum, and I actually think this was a chance for this team to re-figure out who they are," Greenies coach Patrick Haley said.
"We got some really good practices in for two weeks, and I think they were really excited to get out here today and play someone else. Especially for the seniors, I think they know by the way we're seeded, that this was going to be their last chance to play on this field. They wanted to leave their mark the right way and they definitely stepped up and did that."
Christ School led 12-4 at halftime and four unanswered goals to start the third quarter triggered a running clock.
The rest of the goal-scorers were Nate Wilberding '25, Caden Paradine '25, Hardy Johnson '24, Brighton Shook '23, Hunter Sanford '25, Cole Boyer '24, and Thomas Johnson '25.
The Greenies will travel to Charlotte Providence Day (17-5) for Tuesday's state semifinals. The teams met earlier this season on the same field with the Chargers taking a 12-11 win.