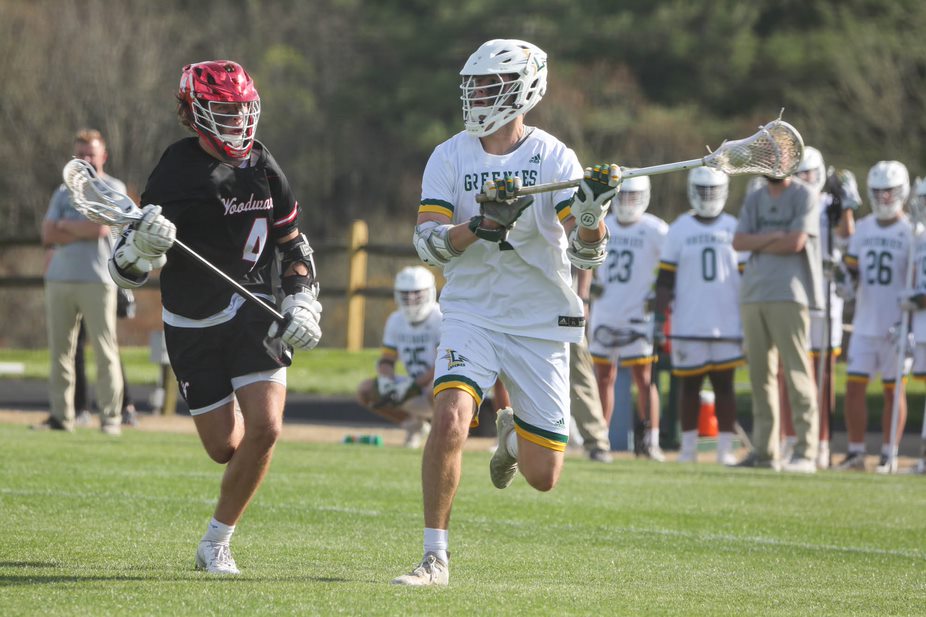 From the outset Tuesday, it was obvious that Christ School lacrosse was not going to leave anything to chance in the NCISAA Division I state semifinals.
Emmett Paradine '22 scored seven goals and the Greenies turned a 3-0 lead in the opening three minutes into a comfortable 16-6 win at Durham Academy. Sean Dow '22 set the tone by winning 22 of the game's 24 faceoffs and had an assist.
Other statistical leaders for Christ School (14-2) in its eighth consecutive win were Keese Zugehoer '21 (two goals, one assist), Tony Provenza '24 (two goals, one assist), Mikey Peralta '21 (two goals), Noah Beaulieu '21 (one goal, five assists), Nick Crowley '22 (one goal, one assist), and Sam Bassett '22 (one goal, one assist).
Sam Brie '21 made 10 saves and the Greenies never trailed, building their lead as the game wore on. The same two teams played May 1 in Durham, with Christ School having to overcome an early 4-2 deficit to beat the Cavaliers, 18-7.
Christ School now awaits the winner of Wednesday's other NCIAA Division I semifinal between Charlotte Providence Day (16-1) and Ravenscroft (8-3). The state championship game is scheduled for Saturday at a time to be determined by the host school.