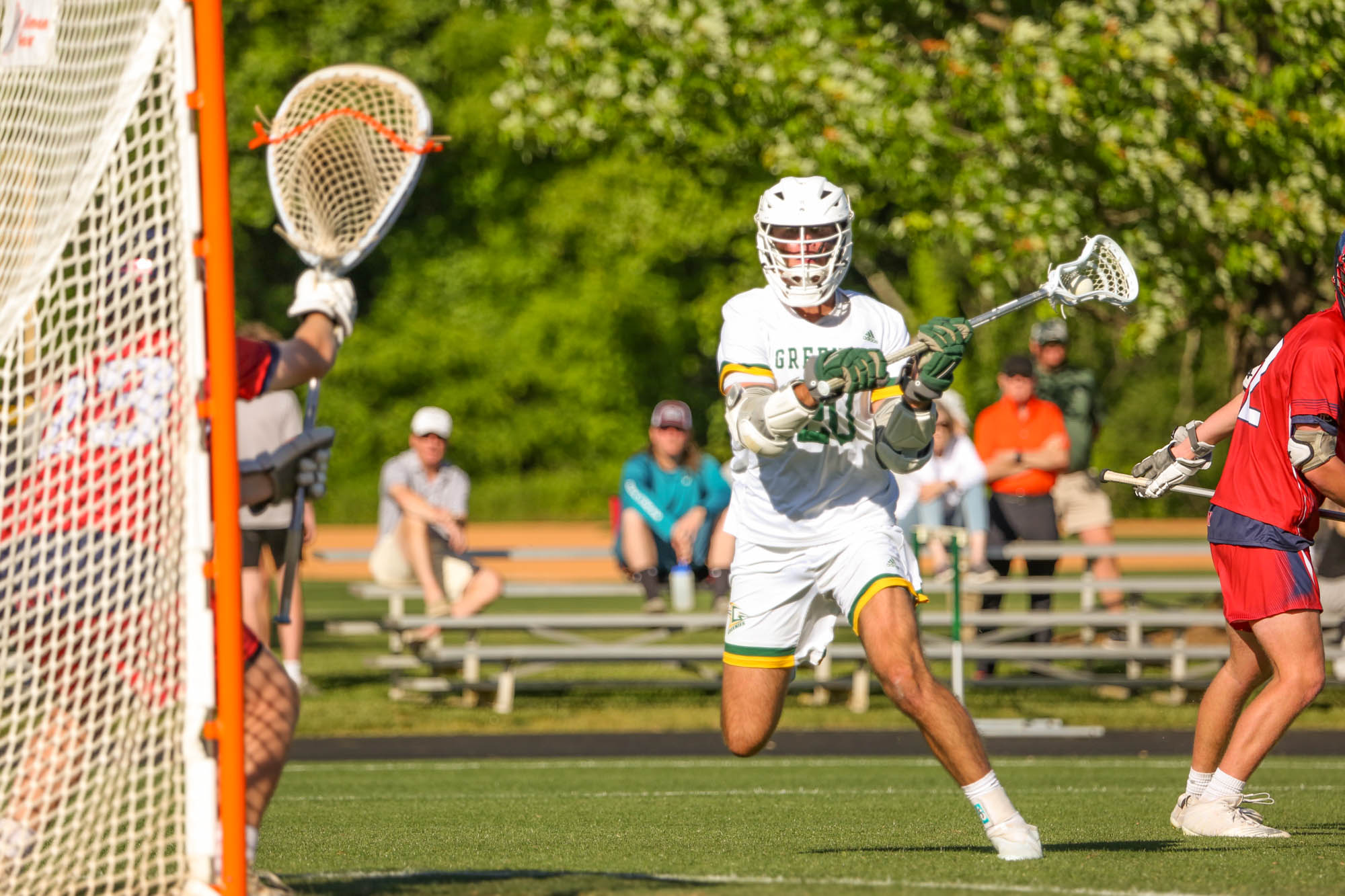 Whatever had been lacking in recent games for Christ School varsity lacrosse was back with a vengeance Tuesday.
The Greenies played with the utmost energy and precision, from the opening faceoff to the final whistle, to beat visiting Charlotte Providence Day, 9-4, in the semifinals of the NCISAA Division I state playoffs.
Washington and Lee (Va.) recruit Sam Bassett '22 scored a team-high three goals to go along with two assists. Win or lose, Tuesday was the final home game of his high school career. The same was the case for Dartmouth recruit Emmett Paradine '22 (two goals) and Nate Kelley '22 (two assists).
Aiden Schook '23 staked the team to a 2-0 lead in the first quarter with his two goals, while fellow juniors Christian Hudson '23 and Jack Shimer '23 added second-half goals.
Lucas Little '24 made 11 saves for Christ School (13-3) and Carter Sherwood '25 won nine faceoffs.
Saturday's state-championship takes place at noon and the opponent is no surprise.
Top-seeded Cannon School (17-2) beat Charlotte Country Day, 12-4, in Tuesday's other semifinal and will host Saturday.
The Cougars won at Christ School, 10-4, when the teams played April 7 in Arden. By and large, the Greenies have been a better team in the second half of their games this season, but that was not the case against Cannon School. The score was 1-1 after the first quarter and 5-3 at halftime.
This will be Christ School's sixth consecutive appearance in a NCISAA state-championship lacrosse game. The 2020 playoffs were cancelled by the pandemic.
More photos from Tuesday's game can be viewed at this link.