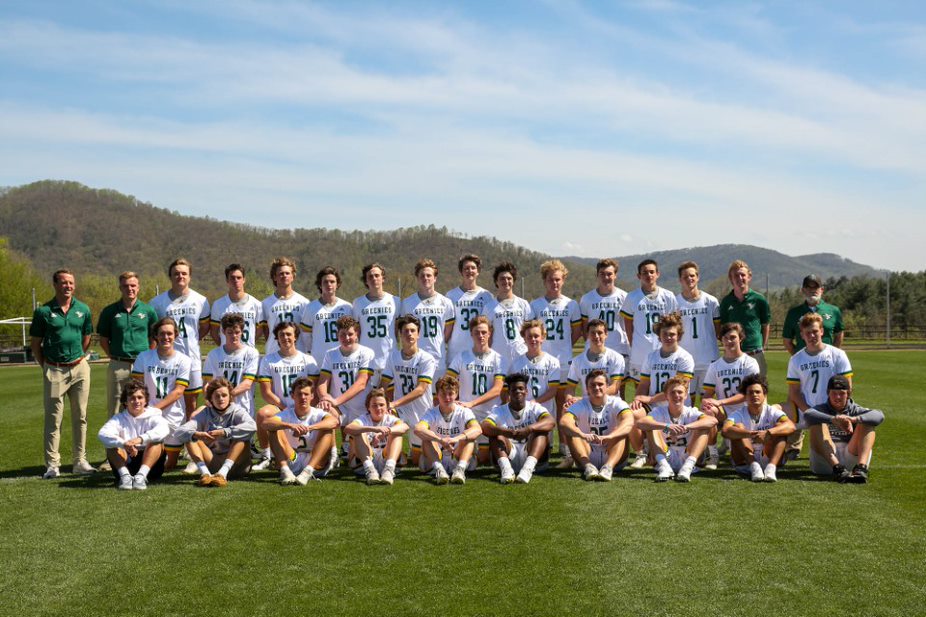 Christ School lacrosse never led Friday until it mattered most.
Sam Bassett '22 shook his defender and blasted a shot past the Cannon School goalkeeper in sudden-death overtime to lift the Greenies to a tense 10-9 win in the quarterfinals of the NCISAA Division I state playoffs.
Up until that point, Christ School (13-2) had either trailed or been tied with the visiting Cougars (10-8) for close to 55 minutes. And overtime was not assured until Noah Beaulieu '21 scored his only goal of the afternoon with just 24.5 seconds to go in regulation.
Sam Brie '21 was solid down the stretch in protecting the Greenies' net, making saves that propelled them into Tuesday's semifinal round at Durham Academy (13-5). Game time is 5:15 p.m.
Christ School and Durham Academy played just nine days ago, with the Greenies winning on the road, 18-7.
Emmett Paradine '22 was Friday's leading scorer with three goals, Sam and Tony Provenza '24 had two apiece, and Mikey Peralta '21, and Nick Crowley '22 added one each.