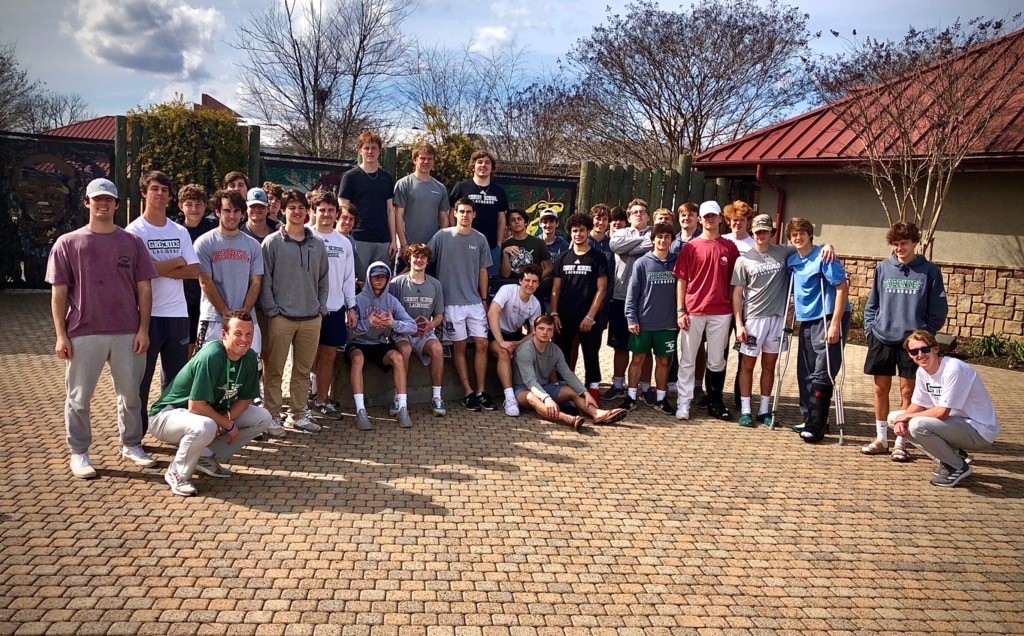 Word travels fast, and now there is confirmation that Christ School varsity lacrosse has positioned itself as one of the top teams in the Southeast after just four games.
The Greenies (4-0) are ranked No. 7 in the Under Armour/Inside Lacrosse Regional Experts Poll which was released Wednesday.
"The boys are being recognized for the way they play and obviously that's an honor. But it doesn't change any of our goals," coach Benjie Colberg said.
"The season is a marathon and that's our challenge. We've got to stay healthy and stay focused. People are going to get injured and other players are going to have to step up. We don't want to be one of those teams that peaks too early and I really don't think we will be one of those teams. Right now, we're making a lot of mental errors, discipline errors. We're missing two guys in Sam Bassett '22 and Emmett Paradine '22 who will be back at some point to give us even more depth. So, we still have room for a lot of improvement and growth. We can always get better. There is no such thing as a perfect lacrosse game. None of the goals we have are going to be altered by early success."
Overconfidence would be a concern for any 4-0 team, much less one outscoring opponents by a 5-to-1 ratio. But Coach Colberg said his group is pretty even-keeled after blowing out George Washington (W.Va.), Montgomery Bell (Tenn.), Baylor School (Tenn.), and McCallie School (Tenn.) by a combined score of 60-12.
Montgomery Bell is a defending state champion and McCallie was won 10 state titles in its history.
"These are lacrosse guys. They love playing lacrosse. They are lacrosse junkies," Coach Colberg said.
"We've had these games on the schedule for a while. It wasn't hard to get them excited about playing schools like Montgomery Bell and McCallie. Those are some big names with players who are going to high-level (colleges). We're really deep this year and really strong in the middle of the field. We faceoff, ride, and clear very well and it's really difficult for teams to get the ball into our defensive third. Most of all, this is a high energy group. They care a lot about each other, they care a lot about their school."
Statistical leaders for the Greenies are – Davis Lindsey '20 (18 goals, eight assists), Nate Kelley '22 (14 goals, six assists), Keese Zugehoer '21 (six goals, three assists), Mikey Peralta '21 (four goals, four assists), Robert Freeman '22 (two goals, three assists), Noah Beaulieu '21 (one goal, four assists), and Jack Fitch '20 (three goals, one assist).
Davis became Christ School's career leader for points in the Montgomery Bell game (a 15-6 win on Feb. 29) and now has 333 points after Tuesday's 16-2 win at McCallie. The former school record (320 points) belonged to Riley Smith '17.
Sean Dow '21 is winning 90 percent of his faceoffs and Beau Hecimovich '20 is stopping more than 70 percent of the shots taken against the Greenies.
After a Spring Break trip to Tennessee, the team has earned a well-deserved break before its next game – March 20 against Durham Academy at Guilford College.