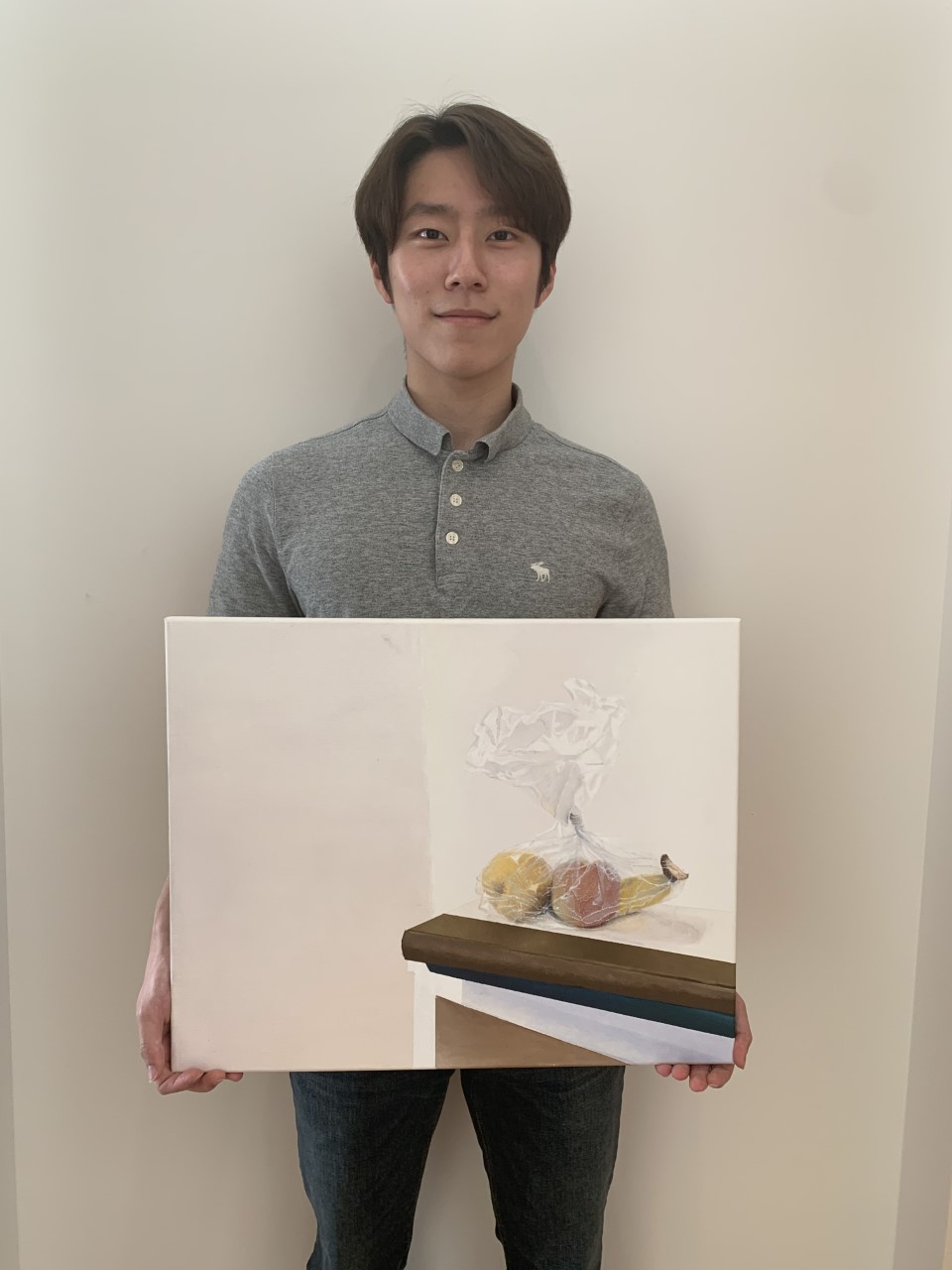 Art is subjective, but judges with the Alliance for Young Artists & Writers have specific criteria in mind when it comes to the annual Scholastic Art & Writing Awards.
Excellence in originality, technical skill, and emergence of a personal voice or vision were all used to pick this year's national winners out of nearly 230,000 submissions. Only 1 percent of pieces were deemed worthy of a National Medal Award, with a Christ School senior's painting included in that exclusive group.
Jack Lee '21 dazzled the judges with "Confine," which will now go on to be showcased in an online gallery at artandwriting.org in June. "Confine" also earned Jack an American Voices Award, meaning his work was the best in show regionally, and a regional Gold Key Award.
Jack had this to say about his work: "My inspiration comes from daily life. I like to integrate recent learnings from my life to my art. My favorite medium to use is oil paint, but I also enjoy exploring different medium such as acrylic, spray, pen, color pencil, etc. Ever since I was a student, I have been fascinated by the impressionism art and its use of light and color. With influence from impressionism, I question and experience how to communicate the sense of everyday subjects in my style."
The Scholastic Art & Writing Awards program has been in place since 1923, and past national winners include Andy Warhol, Stephen King, Tschabala Self, Kay WalkingStick, Charles White, and Joyce Carol Oates.
The Fine Arts are taught at Christ School by Erin Price and students create out of the Kennedy-Herterich Art Studio, which opened in 2016.