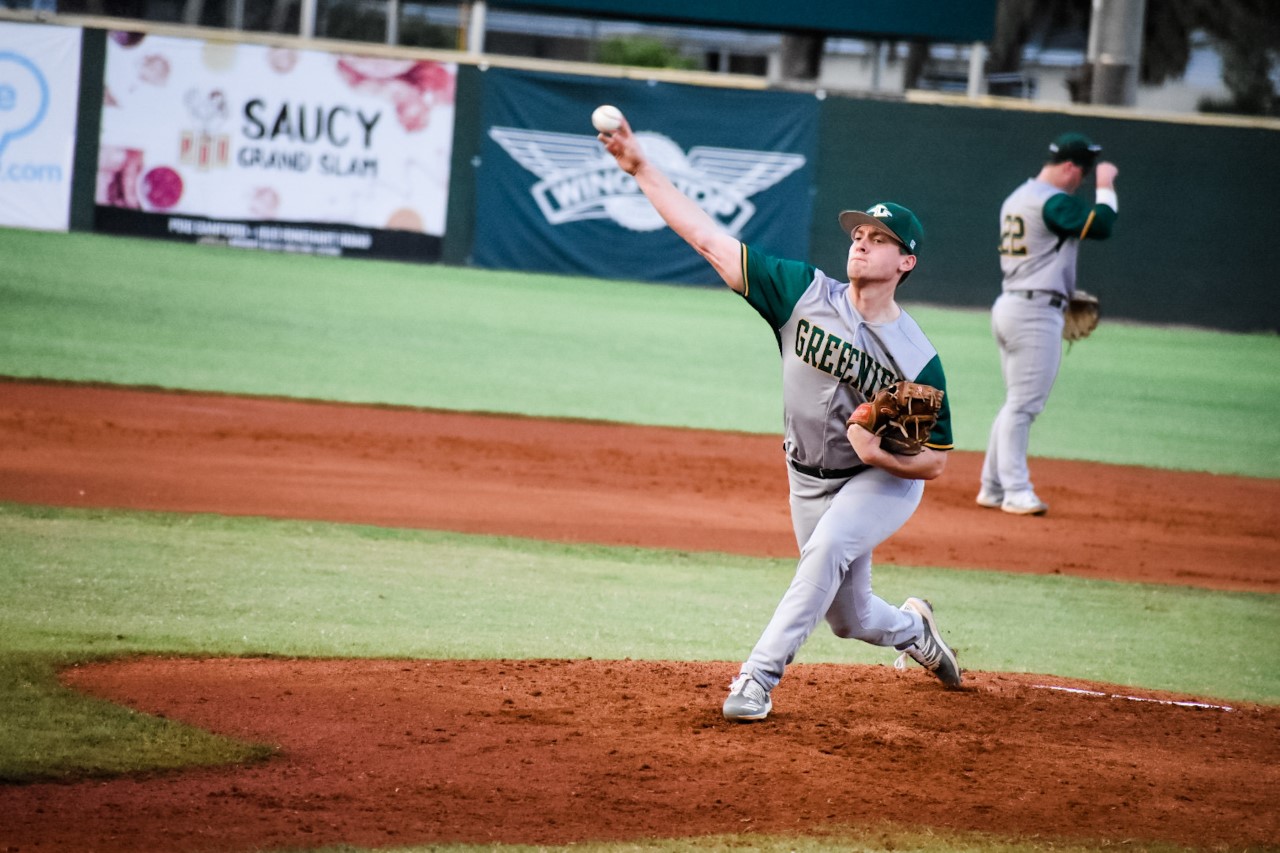 Jack Galbraith '20 continues to prove he is up to the challenge of being Christ School's ace. He can be his own best friend at the plate, too.  
The Wofford College recruit was back on the mound Wednesday in Sanford, Fla., and again gave the Greenies the best chance to win. Jack pitched the first four innings of a 10-0 shutout of Colonial (Fla.), allowing two hits and no walks to go along with five strikeouts. He handed off the baseball to relievers Parker Johnson '21 and Isaiah Lowe '22 with more than enough run support. Christ School (3-1) pounded their Orlando opponent's pitching for 11 hits to remain unbeaten in the Florida League High School Invitational.
From the second spot in the lineup, Jack helped his cause by going 2-for-3 with three RBIs and a home run. Parker and Andrew Grande '21 were both 2-4 with a double. Webb Hughes '22, Garrett Clapsaddle '21, Jack Sutton '20, Charlie Bell '21, and Cayden Jones '23 produced one hit apiece. The Greenies scored four runs in the third inning and four more times in the fourth, tacking on a single insurance run in the fifth and sixth.
The seventh inning was not played due to the 10-run mercy rule. Jack improved his record to 2-0 and has a 1.02 earned-run average with 18 strikeouts in 13.2 innings pitched. No other Christ School player has thrown more than 2.2 innings. 
The Greenies have scored 38 runs during a three-game winning streak and will try to remain hot Thursday in Florida with a 4:30 p.m. matchup against TNXL Academy (Fla.). More photos from the Colonial game may be viewed at this link.