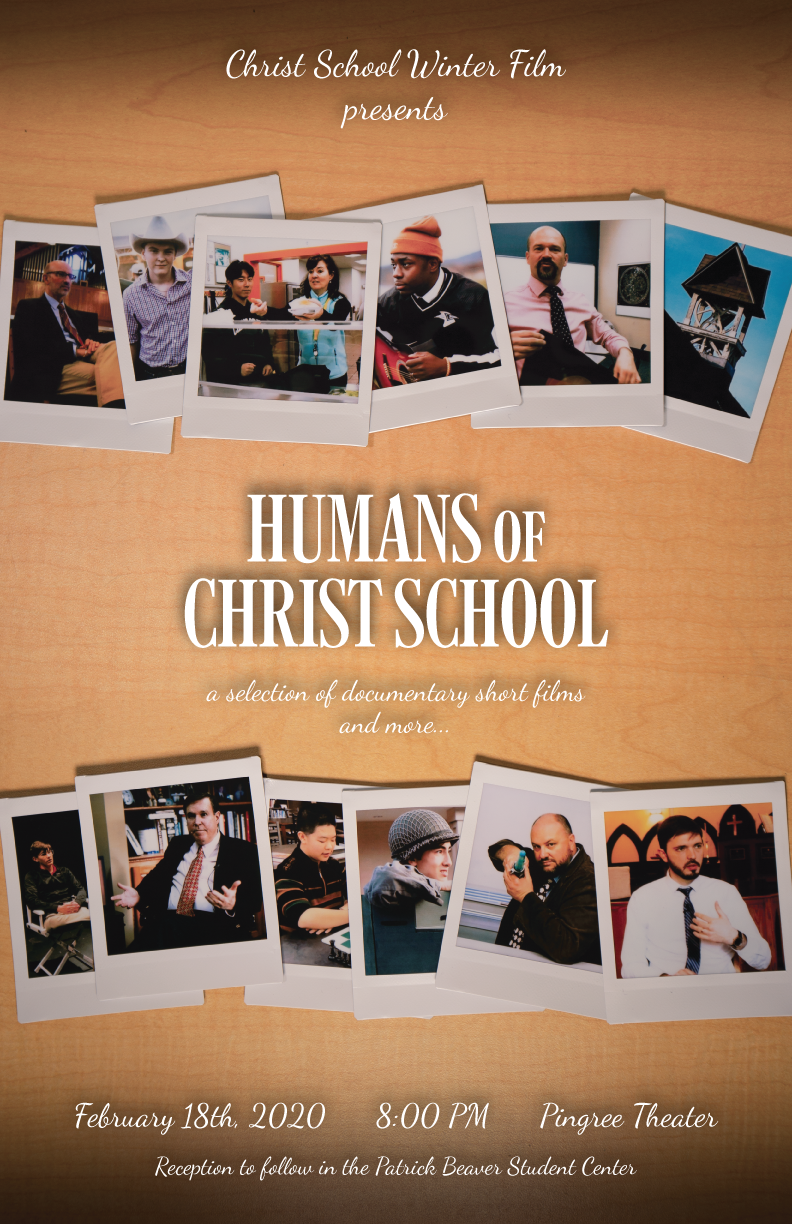 Like any institution that has been around for 120 years, people are a big part of what makes Christ School unique. These many different personalities are the focus of "Humans of Christ School," a selection of documentary-style short films. 
About 20 mini-movies will be screened Tuesday night when the Winter Film Showcase starts at 8 p.m. in Pingree Auditorium.
Who are the "Humans of Christ School?"
Paul Krieger has been involved in the school community for two decades and Headmaster since 2003. Under his leadership, Christ School has experienced unparalleled growth in enrollment, facilities, and morale. Mr. Krieger is profiled in "Humans of Christ School" as are James Uhler (a two-time Teacher of the Year), Congressional Award Gold Medal and William T. Hornaday Silver Medal in Conservation recipient William David '21, Jack Lee '21, Bill Zhou '24, and others.
There won't be any formal study hall for Greenies on Tuesday night. The boys are encouraged to attend the Showcase and discuss filmmaking afterwards during a reception in Beaver Student Center. This is the second year that Winter Film has been offered at Christ School, taking the place of a traditional theater production in Pingree.
Mary Dillon, Spenser Simrill and Digital Media Specialist Ross Weathersbee '10 are the faculty who worked with William, Lex Long '21, Durant Long '22, Tobenna Okoli '22, Tom Tang '21, Tom Tang '22, Whitford Birthright '24, William Chaffe '21, Tony Hao '22, Caleb Kurihara '24, William Paschall '24, Ethan Park '23, Matthew Sorrells '23, Robby McAlister '22, and Steve Lin '23.
Watch a humor-filled trailer for "Humans of Christ School" below: