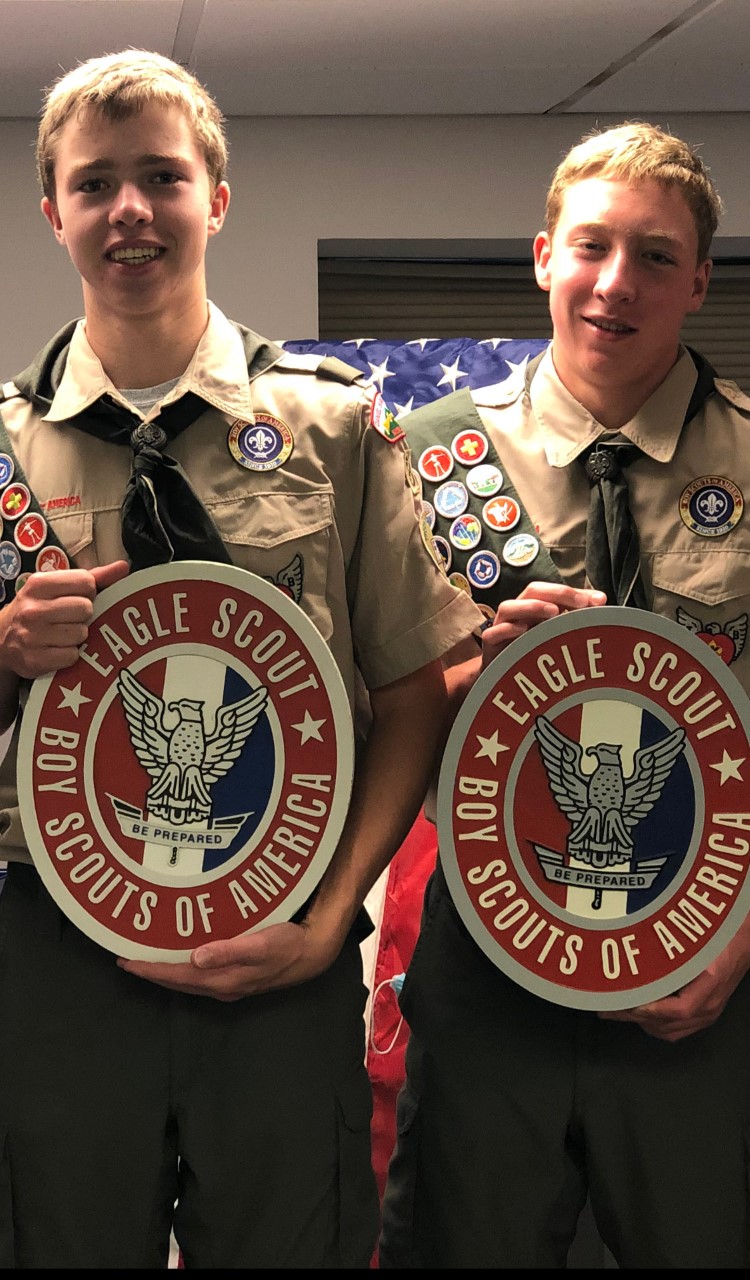 From the moment they are born, twin brothers share a countless number of similarities.
Charles Howden '22 and Frank Howden '22 have one more thing in common after Monday – they are both Eagle Scouts.
Asheville's Troop 8 announced that Charles has passed his Board of Review to join his brother in receiving the highest rank possible from the Boy Scouts of America. Christ School faculty members Eric Thorp '01 and Mallary Clay wrote letters of recommendation for Charles, whose service project was building six owl boxes for Veritas Christian Academy in Fletcher, N.C.
"Every life is marked by milestones and events that tell us a goal has been achieved or a dream has become a reality," Randall Barnett of the Boy Scouts wrote in a thank you e-mail to the school. "With the presentation of the Eagle Rank to Charles, he has reached one of these important milestones. We all look forward to hearing of many more grand achievements that are in the future for this young man."
Charles will receive his Eagle Scout medal at a future Court of Honor ceremony. The Eagle Scout program has been in place since 1911 and it is estimated that only four percent of Scouts earn the rank after a lengthy review process.