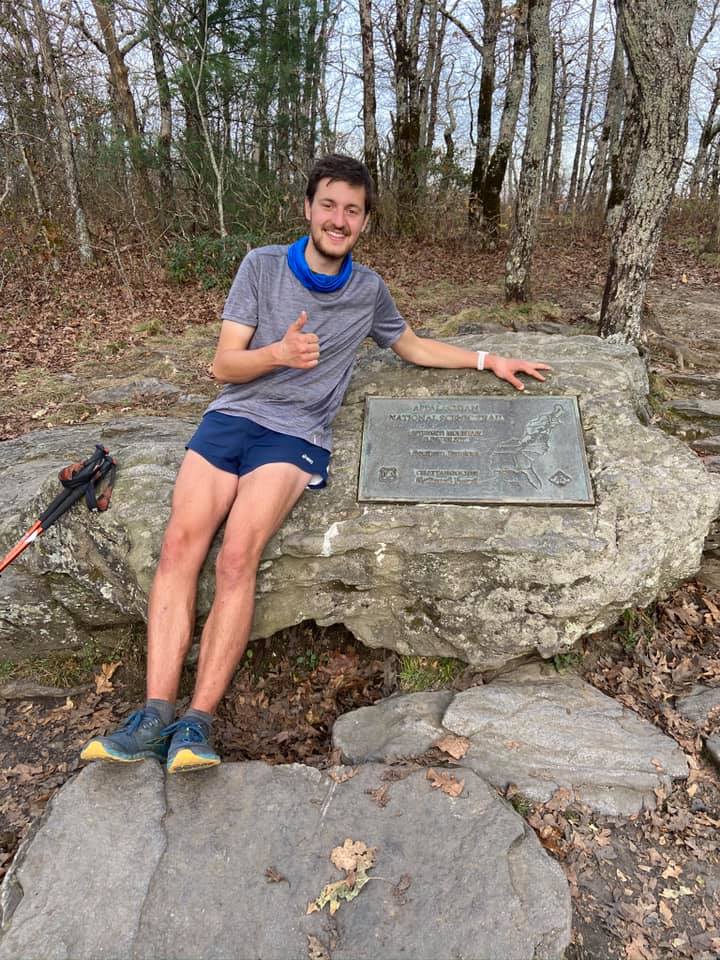 During his time at Gettysburg (Pa.) College, Christ School alumnus High Garst '16 developed a dream that kept him rooted to the mountains of western North Carolina. He decided that he wanted to hike the Appalachian Trail in the fall of 2018 and was determined to make it a reality this past summer.
High and Meira Ruben, a friend from Gettysburg, emerged from the woods in November having covered close to 2,200 miles.
High is originally from Asheville, and while he grew up in the outdoors, he says his involvement with the Christ School Outdoor Program gave him much of the confidence he needed and a little support along the way.
"It was certainly nothing like what I expected," High said.
"The people you follow on social media show you the 10-12 percent of the experience. The breathtaking scenery, getting trail magic in the rain, things like that. All of that stuff happened to us and we got to meet some phenomenal people with whom I'm still in touch today. The stark reality is that you're just walking in the woods the whole time and I found that I really had to get creative and find ways to entertain myself."
Before packing their gear, High and Meira created a Facebook page which they updated throughout the hike. The duo started out in Pennsylvania and did what is called a "flip flop" hike, traveling to the northern terminus in Katahdin, Maine, before then starting over in Pennsylvania and heading south.
"The northern half was by far the most challenging with the White Mountains, heavy rains in Vermont, and the 100-Mile Wilderness in Maine, which was my favorite part. We were so lucky for all the support we got from trail angels up there."
Joining their team of trail angels was Christ School Principal Ron Ramsey, who sent a care package from his family on campus.
High said he began to feel relief wash over him once he got through Virginia, and a day spent with family in Asheville recharged his batteries as well.
"You could taste it after we left Asheville," High said. "At that point, we were ready to be done. We had overcome lots of challenges and the last one was to make our last push for Georgia."
The last update to the Facebook page was a video posted on Nov. 8, capturing the moment when High and Meira exited the woods in Georgia. Both raise their hiking poles over their heads in triumph.
"There were much fewer people on the trail (due to COVID-19) and restrictions over where you could commune," High said. "But it was still a really solid community. We met so many great people on the trail and were so lucky to have a summer like we did."