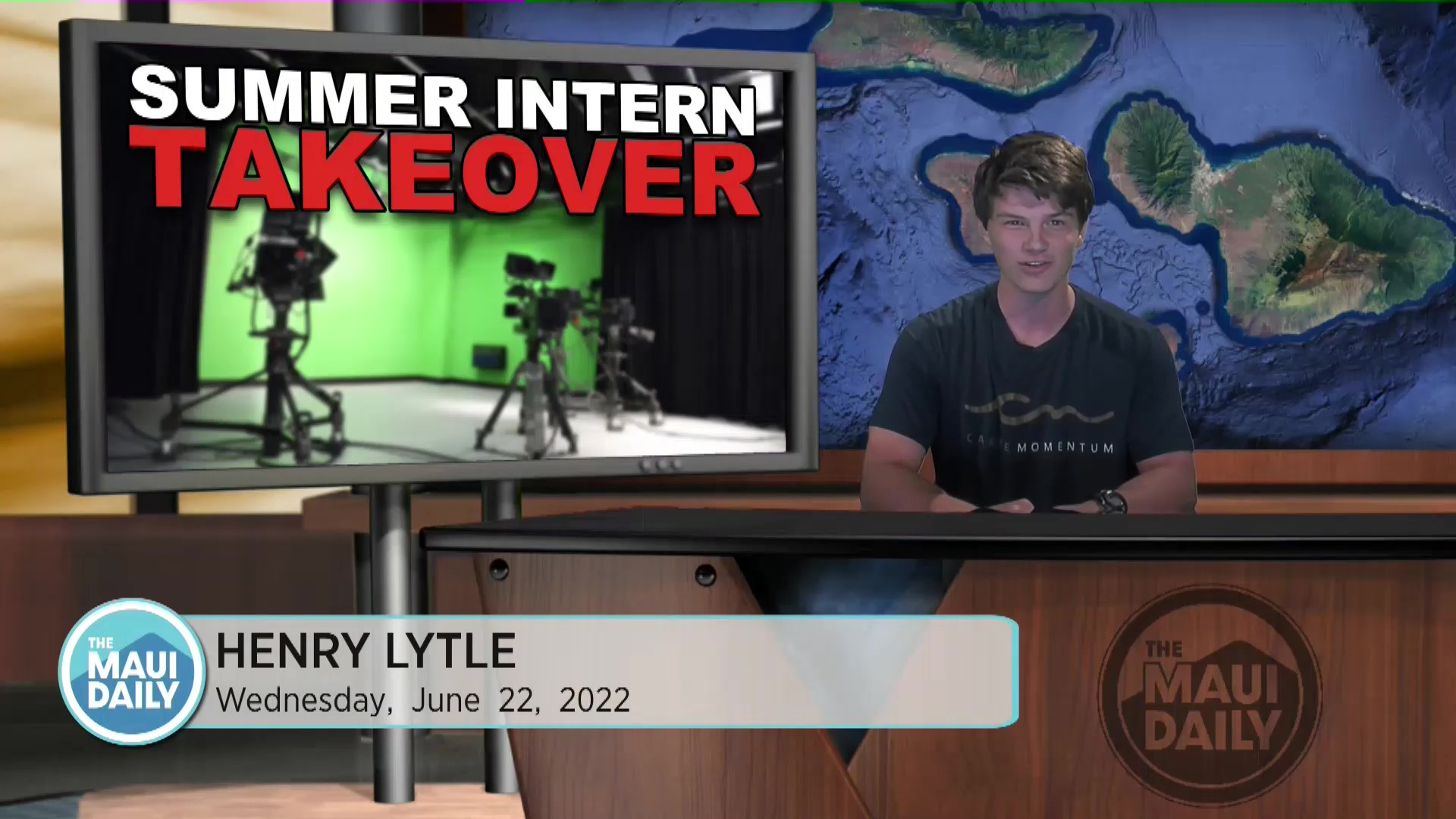 From the anchor desk of Christ School's "Little Stump News" to Maui!

Rising senior Henry Lytle '23 pursued his interest in the news industry with an internship last month for Akakū: Maui Community Media, located on the second-largest Hawaiian island. The Greenie had a chance to host a segment during the June 22 broadcast of The Maui Daily.
Watch the full segment at this link. 

The Little Stump News first went on the air in January 2021, with Henry and Mac Kimel '22 serving as anchors for the inaugural broadcast. Since being added to the curriculum, Honors Broadcast Journalism at Christ School has been taught by Mary Dillon, Ross Weathersbee '10, and Dr. Spenser Simrill.