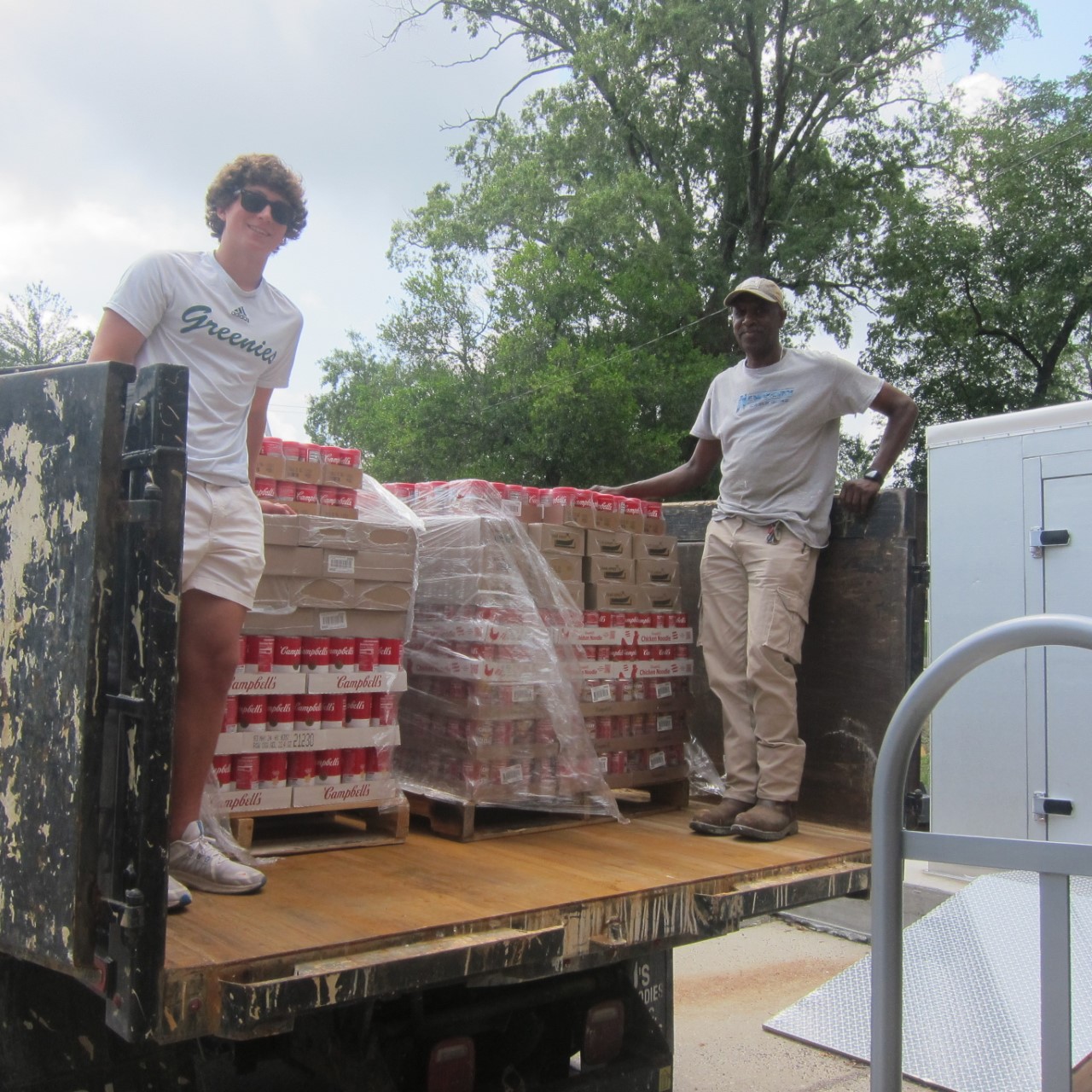 Back in March, the United Nations warned that a prolonged conflict in Ukraine could help lead to a global food crisis.
Inflation has certainly hit every American consumer hard in the grocery line.
Hardy Johnson '24 will return for the 2022-23 school year knowing he did his part to help in his hometown of Fayetteville, N.C.
The rising junior started a food drive for Fayetteville Urban Ministries through the Home Builders Association of Fayetteville. Hardy e-mailed members of the HBAF to ask if they would consider collecting non-perishable food items that could be donated. He also coordinated a pickup date for this summer.
Much to Hardy's surprise, one office was generous enough to donate three pallets of Campbell's soup.
After adding a trailer full of soup to the food he had in his truck, the final weight for Hardy's food collection was 4,729 pounds.
Hardy is planning to do another food drop before he rejoins his Greenie brothers in August.