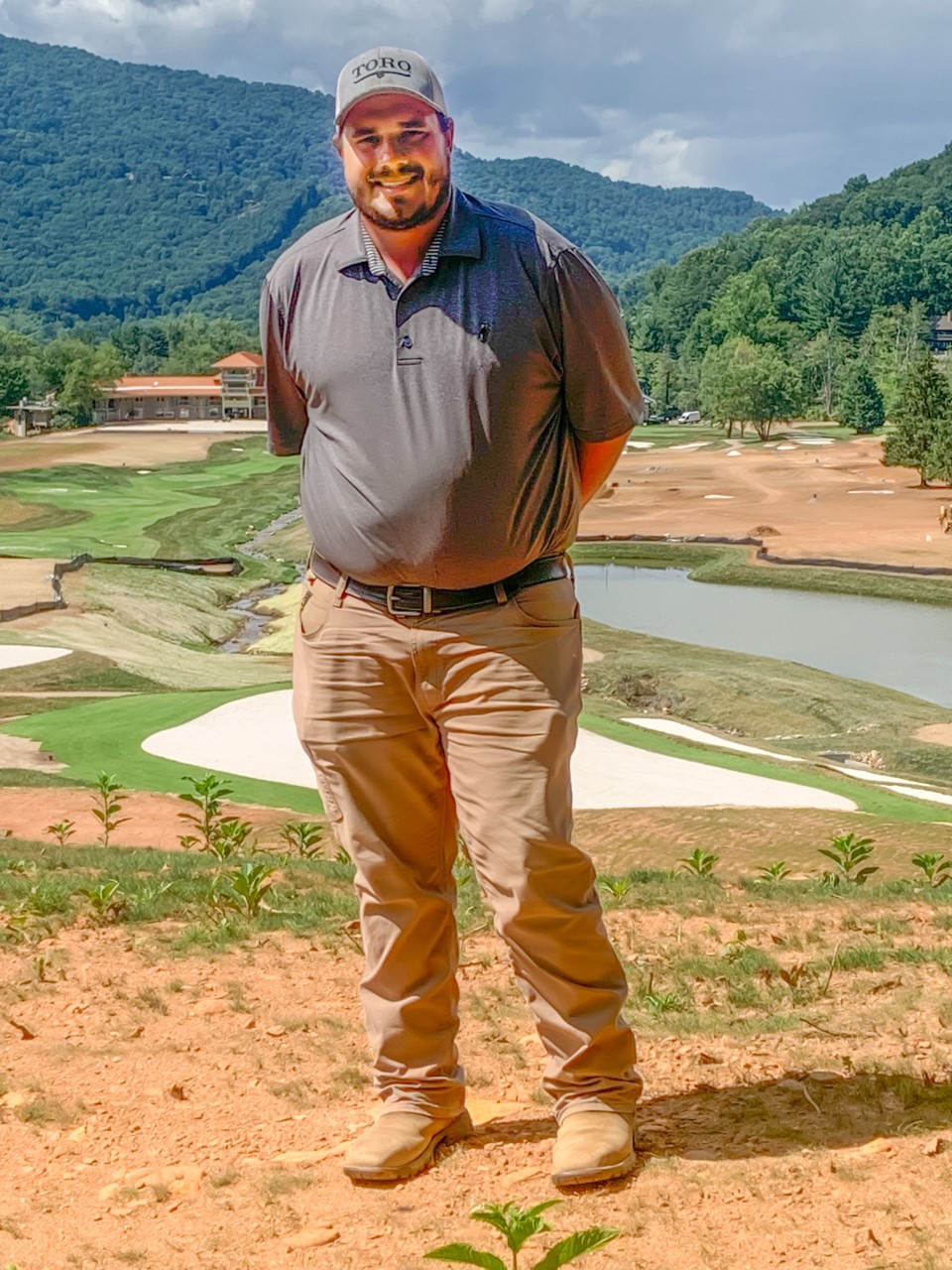 Hampton Haney '12 proudly stood next to a practice green at the Waynesville (N.C.) Inn and Golf Club last week, explaining that the putting surface is made of the finest bentgrass on the market.
"This is a special place. I took my first steps here and I've played here all my life," Hampton said.
"It's like everything has come full circle."
Indeed, follow your calling and it just might lead all the way back to where everything began.
Hampton thought he would pursue Criminal Justice as a career when he graduated from Christ School 10 years ago, but he simply loved being around the game of golf too much.
Hampton received his degree in Turfgrass Management from Sandhills Community College in Pinehurst. And as of March, he has returned to his birthplace as one of two superintendents hired by Waynesville to help extensively restore the club's 96-year-old course.
Famed golf architect Donald Ross first designed the Waynesville course in 1926. What was once a cow pasture, then deemed a four-star course by Golf Digest, is now slowly transforming. It is being converted from 27 holes to a traditional 18, with half designed by Ross and the other half designed by Bobby Weed.
Hampton's responsibilities include making sure that all four types of grass being planted grow in correctly and are maintained at the proper heights as well.
"There's a lot of excitement right now among the members and in the community," Hampton said. "It means a lot to me to be part of it."
Waynesville is a resort-private course, so only members or guests staying on the property can play golf. The new course should open sometime in 2023.
Golfers can keep track of the restoration's progress and find out more information at www.waynesvilleinnandgolf.com.