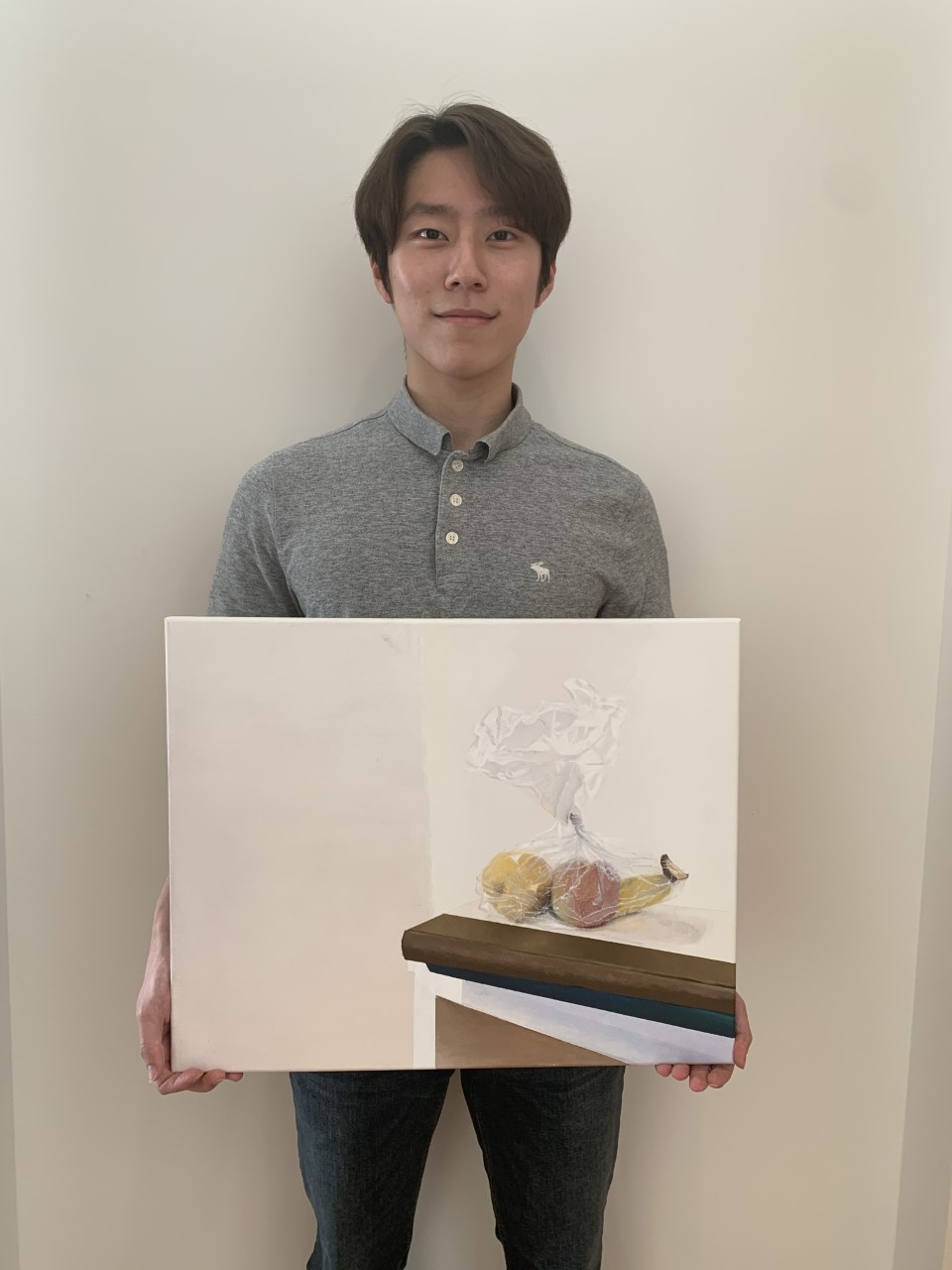 Asheville and the surrounding areas have long been known as an artistic mecca. Christ School students are doing their part to maintain this reputation with their painting, photography, and mixed media work.
Six Greenies have been recognized in this year's Western North Carolina Regional Scholastic Art Awards. Those boys are in alphabetical order:
Jimmy Belcher '22 – Gold and Silver key for Photography.
William David '21 – Silver Key and Honorable Mention for Photography.
Daniel Du '22 – Gold Key and Honorable Mention for Painting.
Jack Lee '21 – Gold Key and American Visions Nominee for Painting.
Ethan Park '23 – Honorable Mention for Mixed Media Collage.
Grayson Scott '21 – Gold Key for Photography.
All award-winners will have their work displayed from Feb. 6 through March 8 at the downtown Asheville Art Museum. Gold Key recipients advance on to a national competition in New York.
Jack's nomination for the American Visions award means that his artwork entitled "Confine" was considered one of the very best regional submissions. As a result, the senior will receive special recognition during a virtual awards ceremony scheduled for Feb. 6 at 2 p.m.
The Fine Arts are taught at Christ School by Mrs. Erin Price. More of this year's award-winning art may be viewed at Facebook.com/ChristSchool.org.