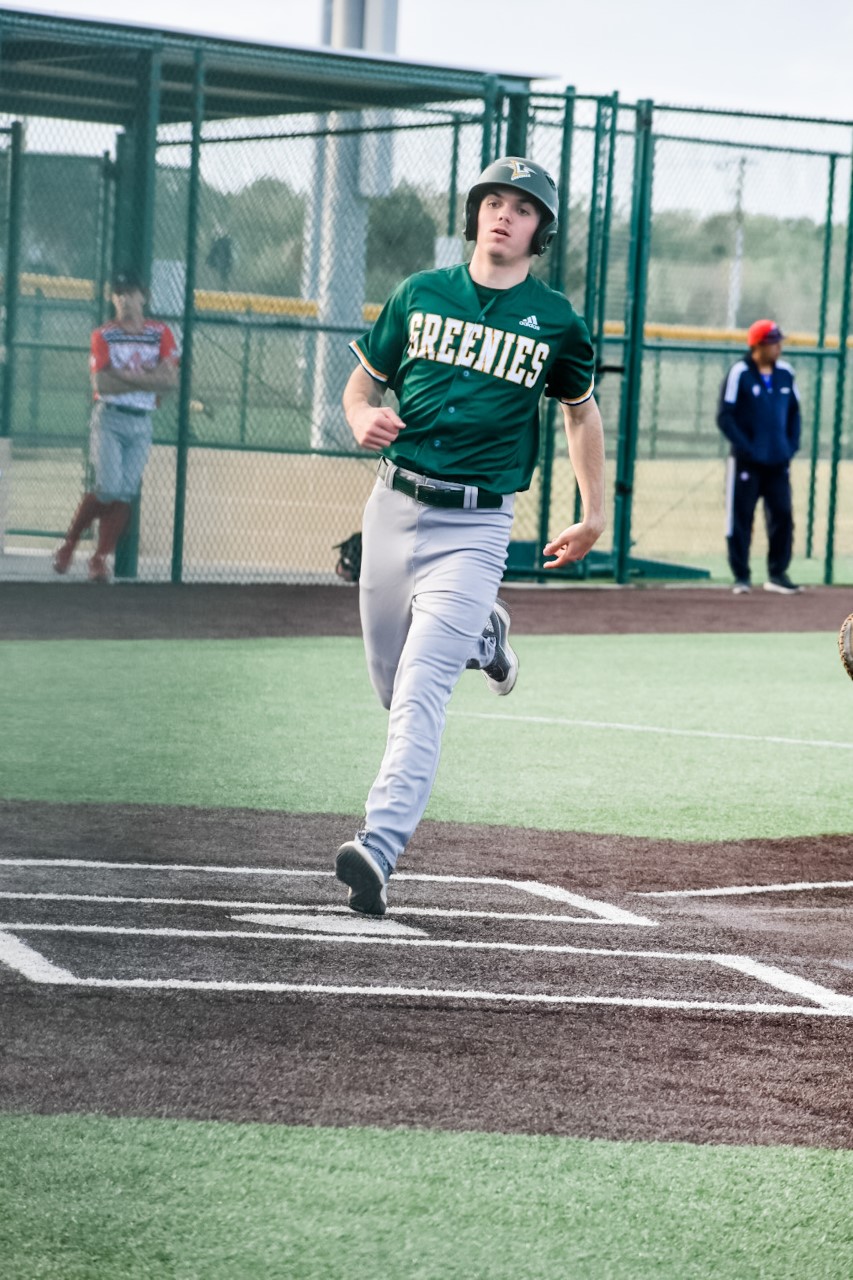 Getting off on the right foot is important in any tournament environment.
Up and down the lineup, Christ School varsity baseball couldn't have hit the ball much better Monday in its start to the Florida League High School Invitational. Eight different Greenies managed hits in a 17-2 win over the Ace of Spades Sports (Fla.) team that lasted only 3 1/2 innings.
Garrett Clapsaddle '21 was 2-for-2 with two doubles and five RBIs. Andrew Grande '21, Cayden Jones '23, Isaiah Lowe '22, and Mickey Meguiar '21 banged out two hits each. Andrew (three), Isaiah (two), and leadoff Michael Posse '22 (two) drove in multiple runs.
Christ School (2-1) batted around in the first and second innings to build a 15-0 lead. Michael was the winning pitcher with a two-inning start (no runs, five strikeouts, and one walk) before turning the game over to relievers John English Hulsey '20, and Porter Thompson '20.
The Greenies are scheduled to play three more times in Sanford, Fla., this week – Wednesday vs. Colonial (Fla.) at 7 p.m., Thursday vs. Lake Highland Prep (Fla.) at 6:30 p.m., and Friday vs. the Ontario Royals at 9 a.m.
More photos from Monday's game can be found here.