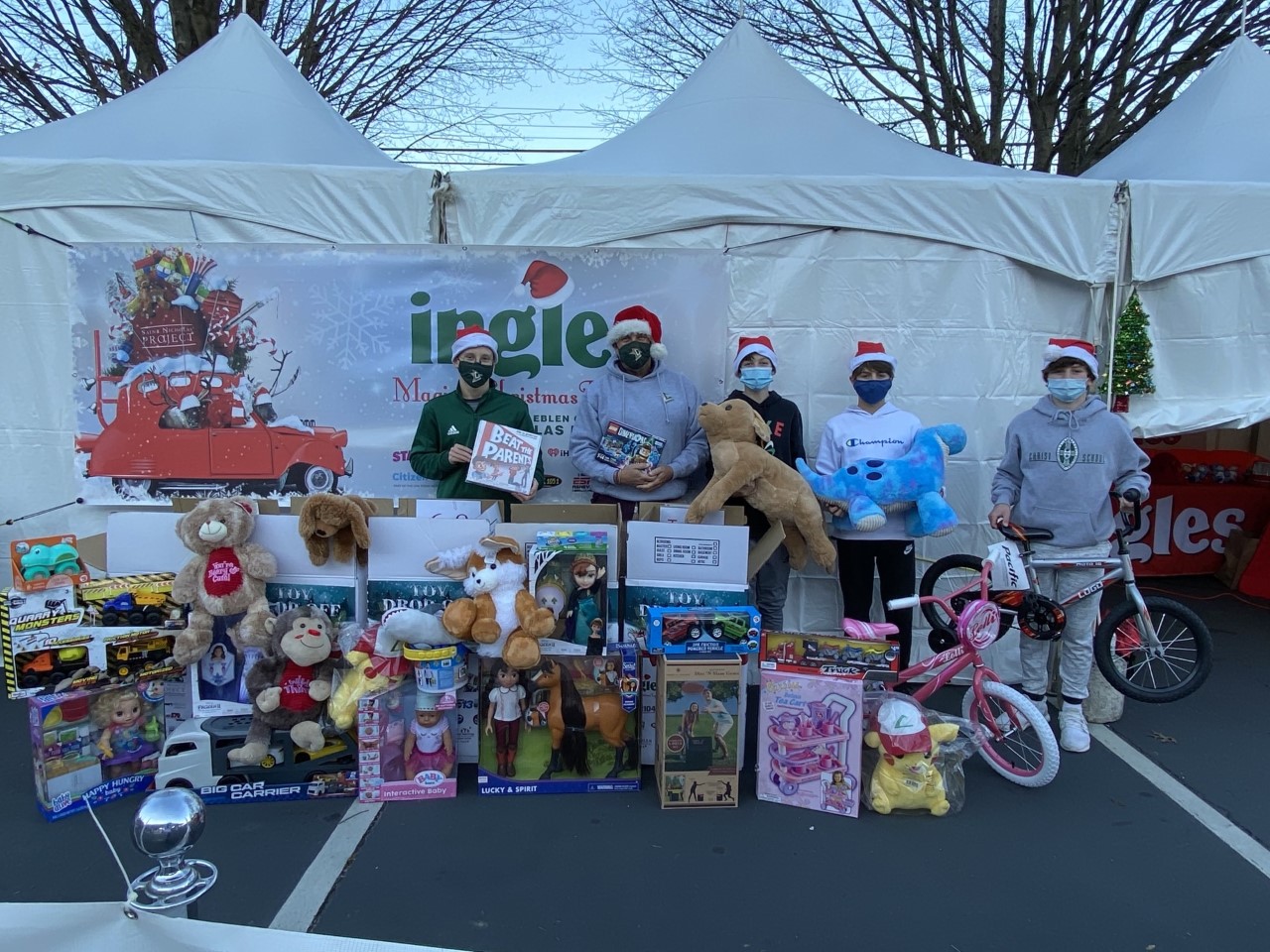 Santa Claus can always count on some help from a merry band of elves at Christ School.
Thousands of children will have something under their tree this Christmas thanks to the Ingles Magical Toy Drive, a three-day, drive-thru event which began Thursday in Asheville. Eighth graders John Barton '25, Henry Wilhelm '25, Will Walker '25, Will's younger brother, Ladson, and school counselor Steve Sandman helped collect donations on Day 1. Another group was scheduled to volunteer Friday.
New, unwrapped toys may be dropped off at the Ingles on Tunnel Road until 7 p.m. Friday or from 8 a.m. to noon on Saturday. 
In addition, Greenies have had the chance to take part in the annual Toys for Tots drive, organized by the U.S. Marine Corps. Christ School's efforts during the holiday season are part of the school's broader Service Learning program, which requires each student to perform a minimum of 15 hours per academic year.
Classes resumed Tuesday in a virtual format and will continue until the start of Christmas Break on Dec. 16.