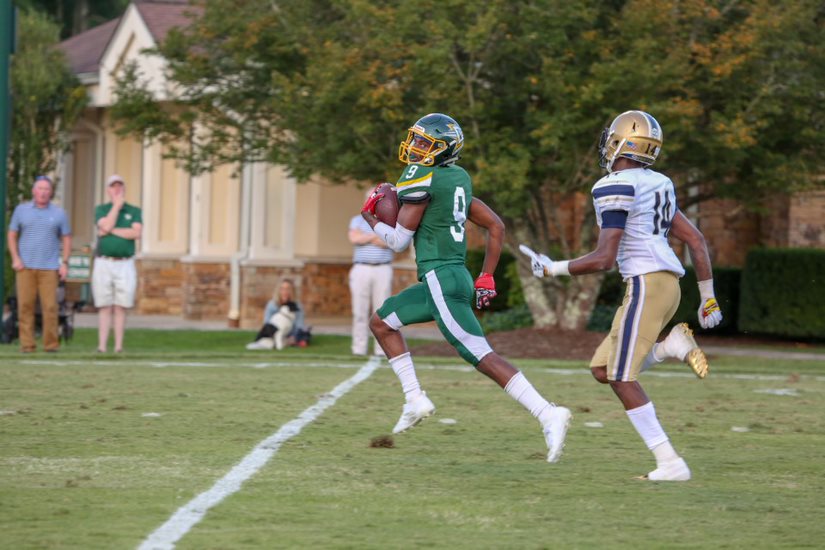 Christ School fall sports athletes achieved at a high, and at times unprecedented level in recent months. Now it is being reflected with postseason awards.
The Class of 2020 is responsible for all five Greenies who were named to the N.C. Independent Schools Athletic Association's all-state teams – Aydan White '20 (football), Connor Hall '20 and Michael Mahoney '20 (soccer), and Andrew Hammel '20 and Joseph Visconti '20 (cross country). A sixth senior, Read Sunn '20, was an honorable-mention pick in football.
Aydan has committed to play college football for N.C. State, and even though he projects to be a defensive back at the next level, was feared every time he touched the ball for Christ School on offense or special teams. Aydan finished with team-high totals in catches (27), receiving yards (536), and receiving touchdowns (eight). By the end of the season, he had returned so many kickoffs or punts for touchdowns that teams stopped kicking the ball to Aydan. His leadership allowed Christ School (6-4) to reach the NCISAA Division I championship game as the No. 4 seed.
Read was the main cog for the Greenie defense, averaging a team-high 14.4 tackles a game. He joined Aydan on the All-Big South Conference football team with both receiving first-team status.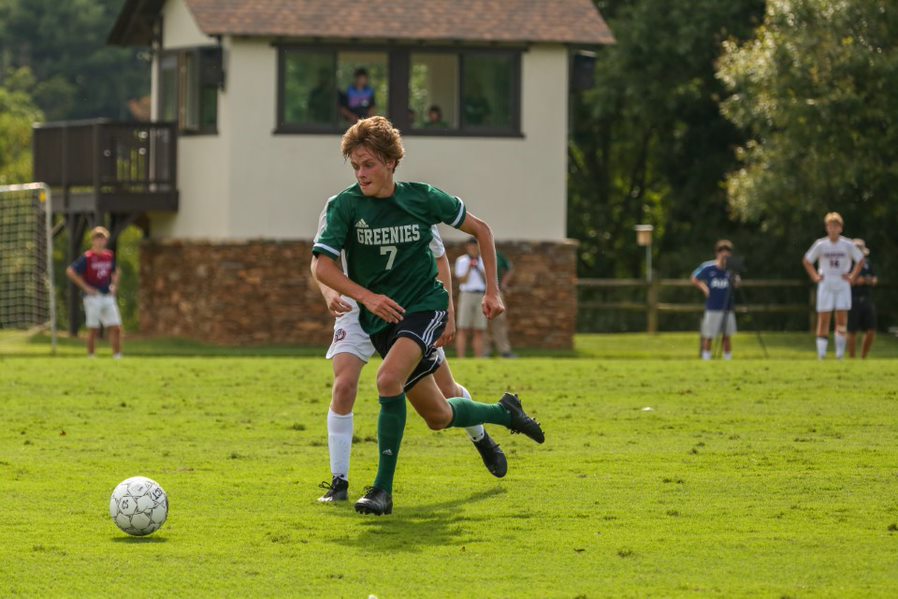 Christ School soccer returned to the NCISAA playoffs and won 10 times, three more games than the season before. In his first year as a varsity goaltender, Michael made 112 saves and contributed to five shutouts. Connor was solid once again in the midfield with five goals and four assists. The duo were all-state and All-Carolinas Athletic Association players, sharing the latter designation with Carson, who stepped up this year as one of the Greenies' top forwards with six goals and four assists.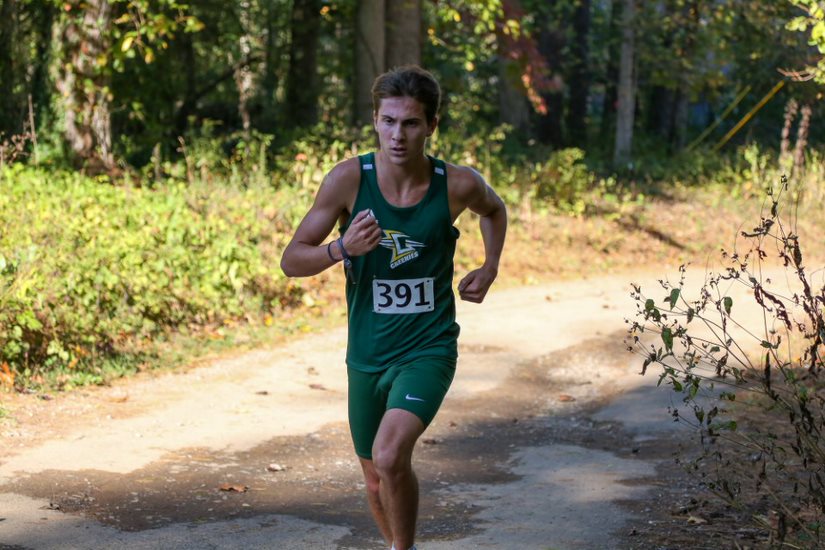 Last but certainly not least, Christ School cross country won its first-ever Buncombe County championship, its first CAA title in 18 years, and placed third as a team at the NCISAA 4-A meet. Andrew was the 4-A state champion and voted NCISAA 4-A Runner of the Year by the association's coaches. He will graduate with the two fastest times for 5 kilometers (3.1 miles) in school history – 15:31.80 and 15:37.00.
Joseph was the state, conference and county runner-up. His personal-record of 15:39.80 – logged in October – is the fourth-fastest time ever for a Greenie. Rocky made the All-CAA team as a freshman, by virtue of his sixth-place finish in the conference meet.
All-State Greenies
Cross Country
Andrew Hammel '20
Joseph Visconti '20
Football
Aydan White '20
Soccer
Connor Hall '20
Michael Mahoney '20
All-Conference Greenies
Cross Country
Andrew Hammel '20
Rocky Hansen '23
Joseph Visconti '20
Football
Aydan White '20
Read Sunn '20
Soccer
Carson Campbell '21
Connor Hall '20
Michael Mahoney '20