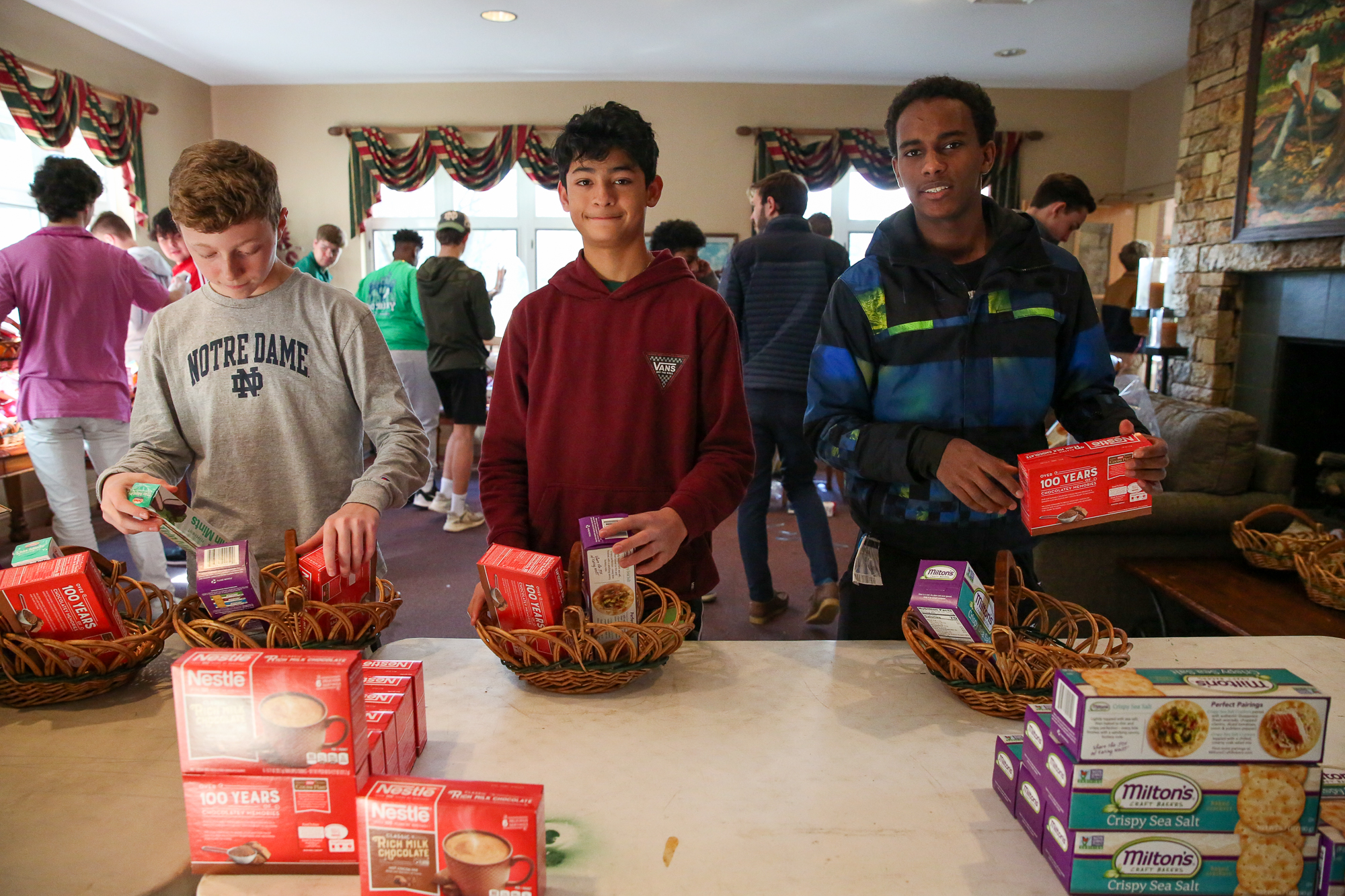 Christmas will be merrier for 80 families in the Asheville area thanks to Christ School.
Last week, the Greenies partnered with locally-based supermarket chain, Ingles Markets, to provide food baskets for four different Habitat for Humanity communities. It is the biggest holiday outreach that Christ School has ever undertaken, and Director of Community Relations Travis Harris hopes that it can grow even larger in the future.
Students were able to donate towards the food baskets in each of Christ School's dorms. Money will also be collected Monday night during "Christmas in the Greenie Dome," which coincides with basketball games against Rabun Gap (Ga.). About 15 Greenies (current students and alumni) gathered Saturday to pack the baskets, which were delivered to families in need Sunday.
"The families were very grateful to see boys from Christ School again, as some of them have worked on these Habitat homes before," Mr. Harris said. "It was a pretty sweet feeling for everyone involved and a great way for us as a school to find a new direction in serving the immediate needs of western North Carolina. The scarcity of food is an issue, especially this time of year."