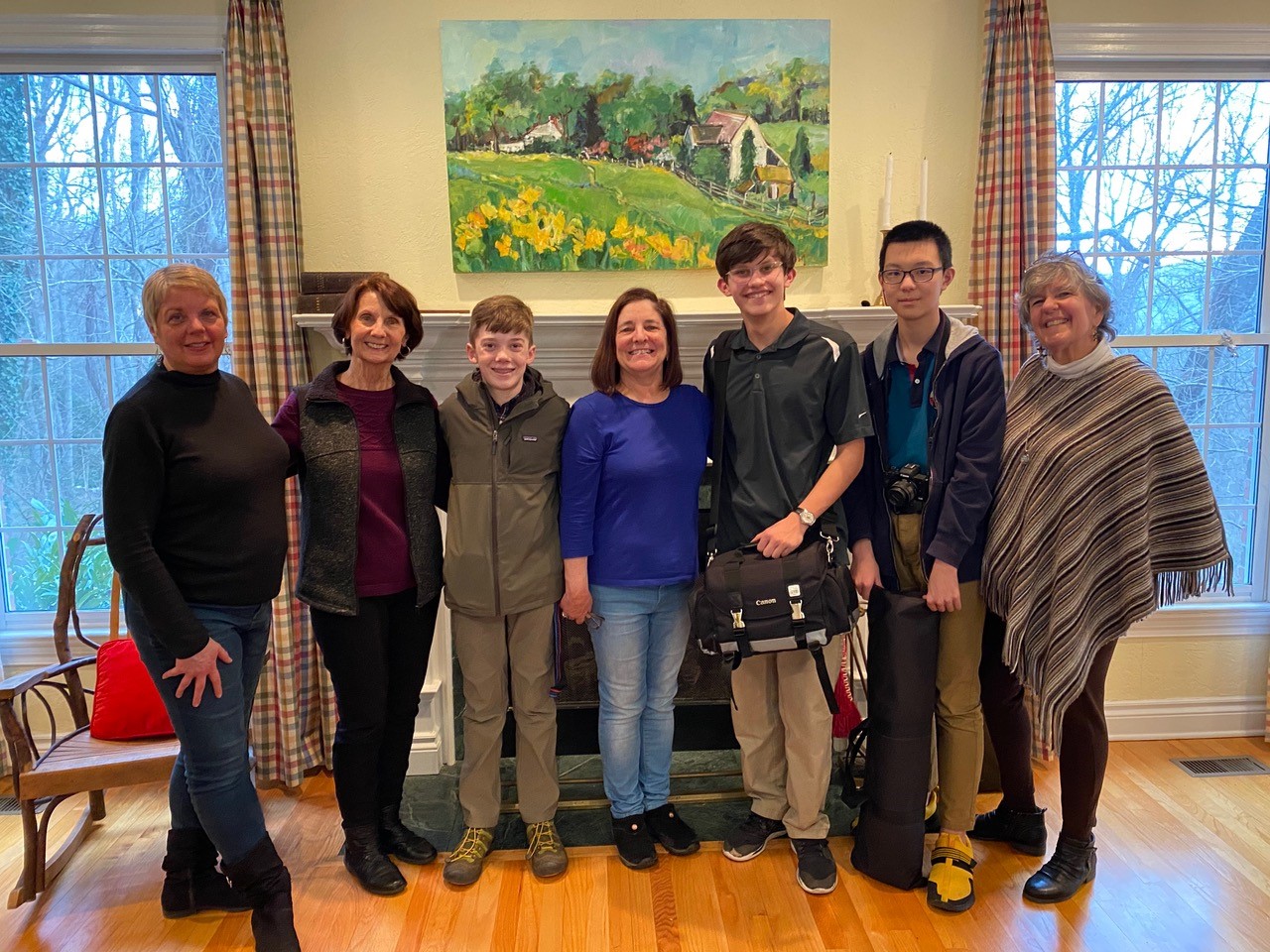 Life was simpler before COVID-19. And in the weeks and days leading up to the pandemic, Christ School film students had been enlisted to do a unique project.
The Greenies were asked to produce a short film by the SECU Center for MemoryCare, an Asheville non-profit organization that specializes in treatment and support for families affected by Alzheimer's and other cognitive impairments.
The 35-minute film was only recently completed. It profiles a local resident and includes interviews with the woman, her psychiatrist, neighbors, and caregivers. The subject was chosen because she has such a strong, positive outlook and her treatment exemplifies the work that MemoryCare does, according to Mary Dillon who heads up the Theater Department at Christ School.
Mrs. Dillon edited the footage which was put together by a crew consisting of Whitford Birthright '24, William David '21, and former student Steve Lin '23.
"We sent it over to (MemoryCare) the first week of January and they set up a showing," Mrs. Dillon said.
"We were able to attend by Zoom and it was the sweetest back and forth. The boys hadn't watched it yet at that point. Everyone was just so grateful to have the material. The boys did a great job with it and I think took a lot of pride in helping out in the community."
The greater community can watch the short film here.
Christ School began offering Winter Film as an after-school activity during the 2018-19 school year.
Currently, the boys are working on a time capsule-style project that will show what it was like to conduct school during a pandemic.