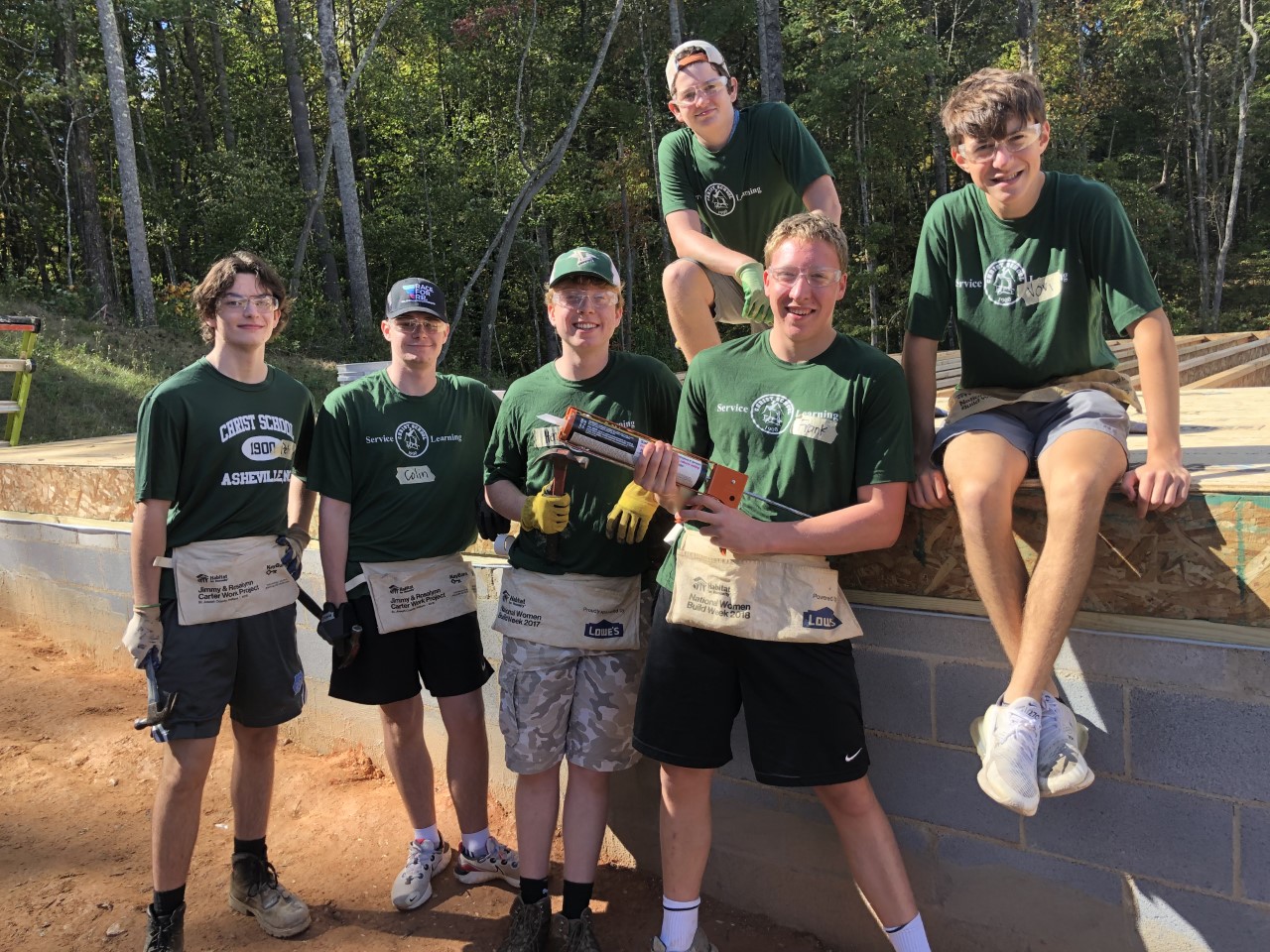 Families looking to call Asheville their home in 2021 face some inescapable truths.
The desirability of the city is at an all-time high, with tourism and development having withstood the brunt of the pandemic. Secondly, the growth has come at a price – namely the steady rise in housing prices.
A study released in August found that the Asheville-metro area had the seventh-largest renter/wage gap difference in the United States.
Solving the issue of affordable housing is not something that will happen overnight, but Christ School boys are doing their part to help through a continued partnership with Asheville Area Habitat for Humanity.
A bus full of Greenies began work Saturday on Habitat's fifth Student Build, a project that will be completed sometime next year. 
The Student Build is a joint venture between Christ School and five other local schools – Asheville Christian Academy, Asheville School, Carolina Day, Franklin School of Innovation, and Nesbitt Discovery Academy.
In the months to come, Greenies will assist in constructing a four-bedroom, two-bath Arts & Crafts style home which measures 1,376 square feet in west Asheville.
The homeowners chosen by Habitat are Gheorghe and Natalia Traci, who have five children. The Traci family has been living in area apartments, where the average rent is $1,463 a month.
Each school involved in Student Build No. 5 is responsible for raising funds to participate.