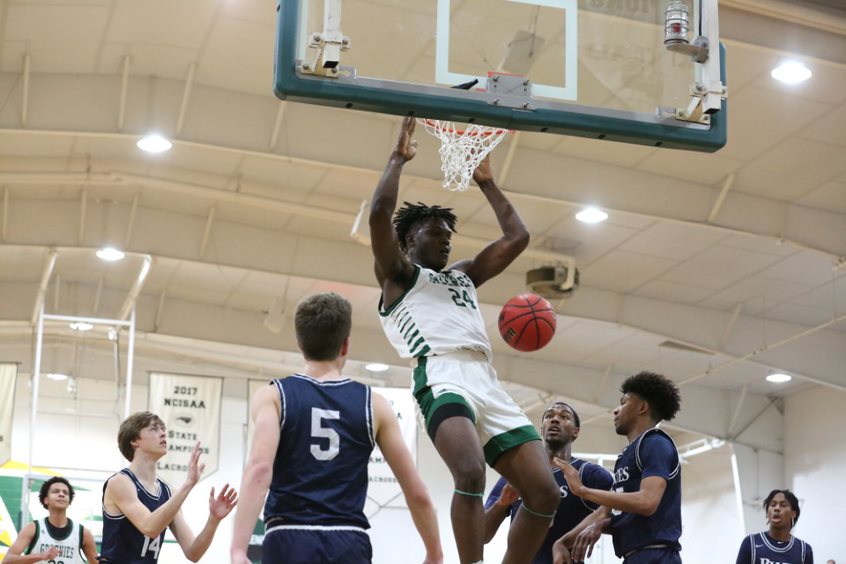 Buying into the team concept has traditionally resulted in a lot of conference championship seasons for Christ School basketball. The group that took the floor for first-year coach Matt Cioce '13 had no shortage of individual talent, too.
The Asheville Citizen-Times announced its All-Western North Carolina Team this week with recognition going to three Greenies – senior center/forward Justice Ajogbor '20 and sophomore forward De'Ante Green '22 are first-team picks, while junior point guard Drew Redmond '21 received honorable mention.
Justice was the Carolinas Athletic Association Player of the Year and an NCISAA 4-A all-state selection who started every game for the Co-CAA champion Greenies (13-13), averaging 12.6 points, 10.9 rebounds, and 2.1 blocks per game. He shot 66 percent from the field. Justice is the highest-rated recruit in the history of the Harvard University program.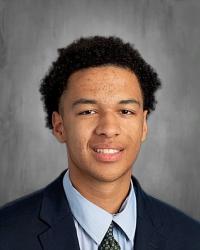 Major Division I college programs are lining up to recruit De'Ante. As of this writing, his scholarship offers include N.C. State, Wake Forest, Tennessee, Texas A&M, Virginia Tech, and DePaul. De'Ante was an NCISAA 4-A all-state and All-CAA player who averaged 14.8 points, 5.4 rebounds, and 2.1 assists per game.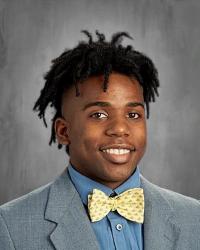 Drew enjoyed his finest season yet as a Greenie. He was All-CAA player for the first time who averaged 8.7 points, 4.7 assists, and 2.8 rebounds a game.