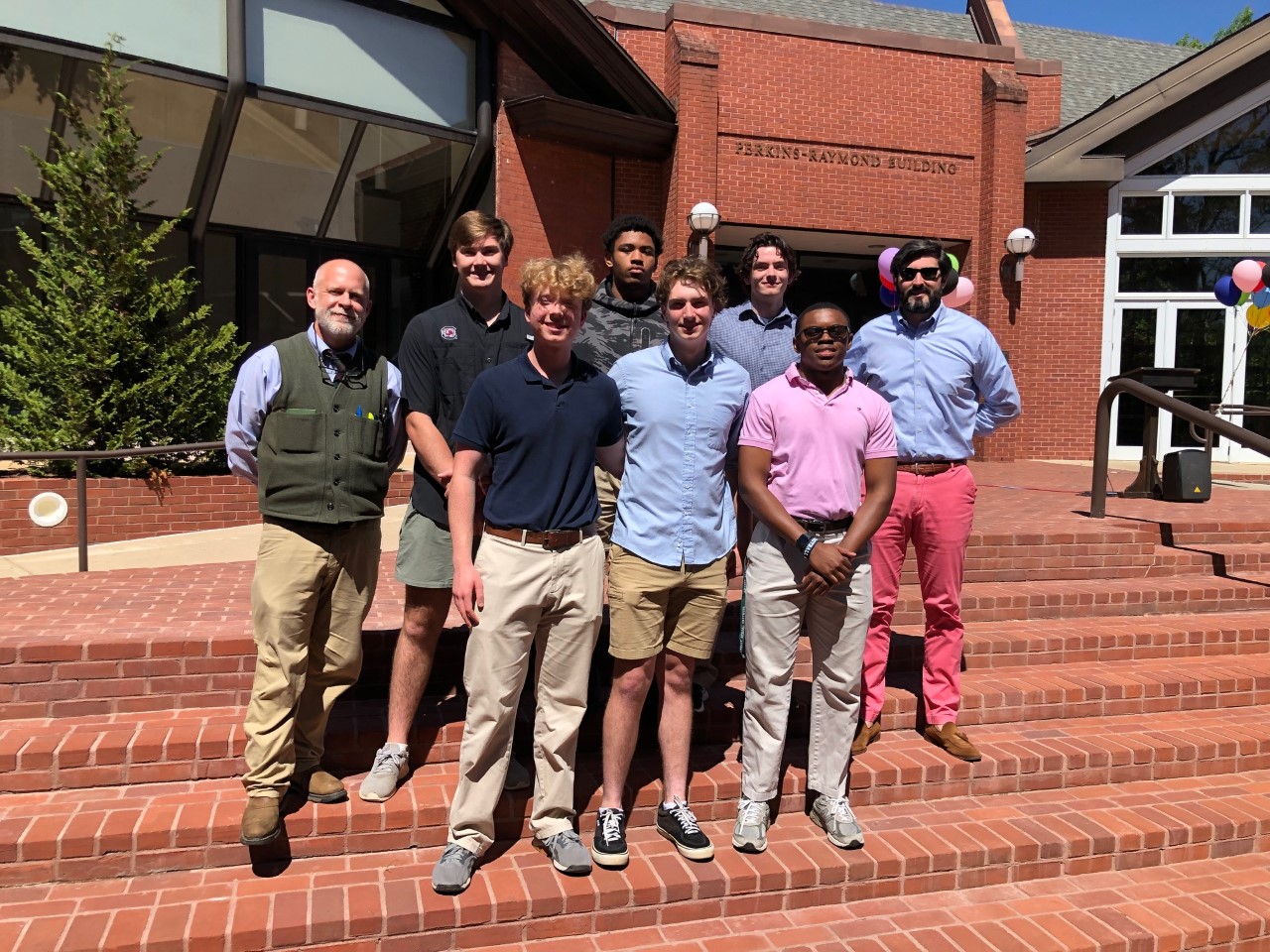 Over the past 10 years, Christ School boys have helped build a small neighborhood in Asheville.
Greenies attended a key passing ceremony Wednesday at Asheville School, a symbolic end to the fifth Student Build for Asheville Area Habitat for Humanity.
The Student Build program started in 2012 and Christ School was in on the ground floor.
Five houses later, the Greenies and co-founding member Asheville Christian Academy have been joined in the humanitarian venture by Asheville School, Carolina Day School, Nesbitt Discovery Academy, and the Franklin School of Innovation.
Construction on a four-bedroom, two-bathroom Arts & Crafts home for the Traci family began in October. Time put in on the construction site in west Asheville counted towards the Greenies' Service Learning program. 
Servant Leadership Chair Frank Howden '22 spoke on behalf of Christ School at the key passing. 
"The Student Build creates its own community. We have six high schools from western North Carolina, and two of those schools are boarding schools," Frank said.
"We have people who are originally from here that help to solve the homeless problem in Asheville, as well as those from China, Nigeria, Saudi Arabia, Atlanta, Charlotte, and other parts of western North Carolina, and countless other places that team up with Habitat to complete their goal. That is what's special about Habitat: its ability to create communities. figuratively and literally."