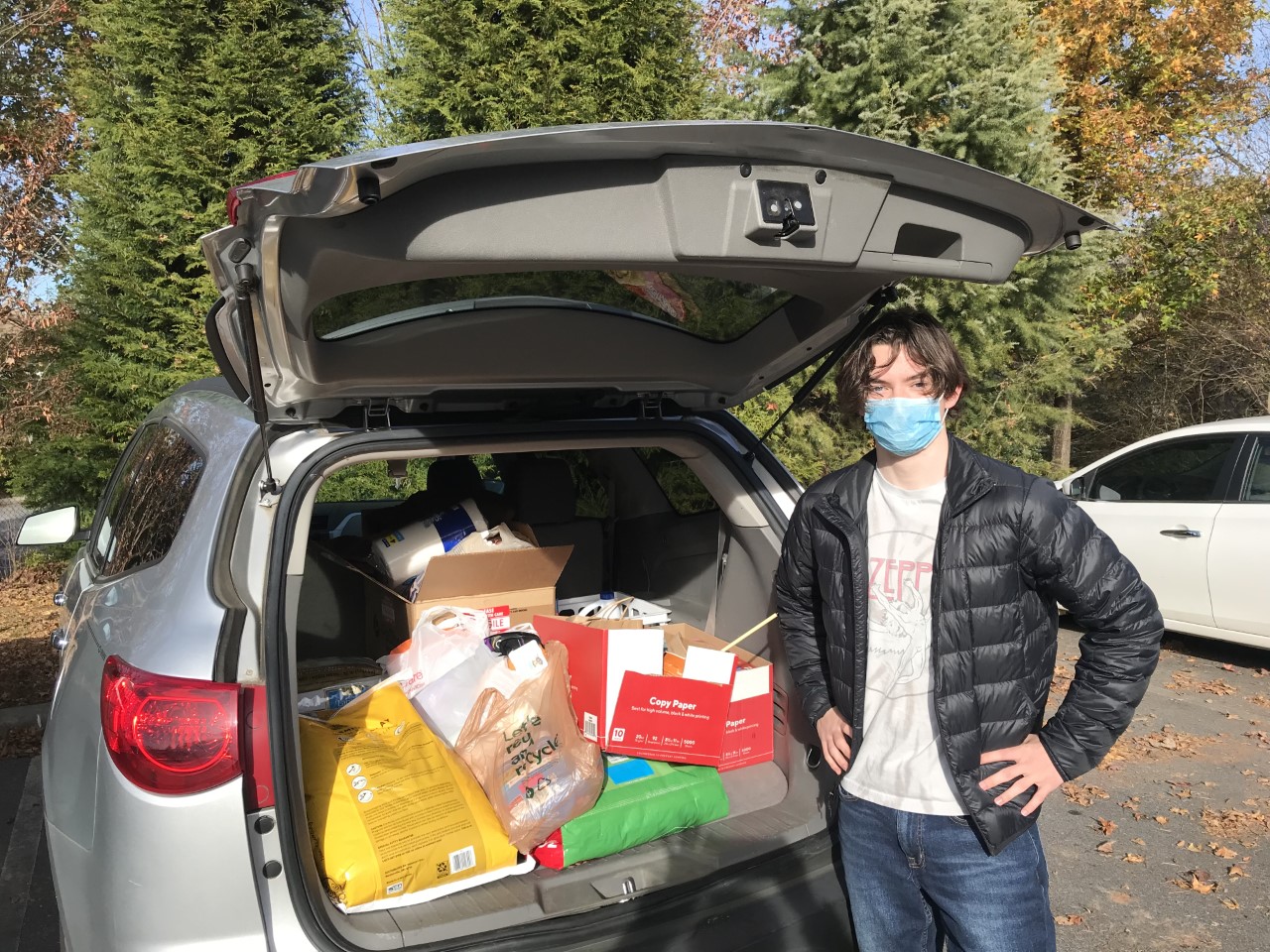 All creatures great and small are benefitting from the generosity of the Christ School community.
Peter Roberts '23 started the Animal Rescue Club this fall. The club's first project was a food, toy, and supplies drive for the Asheville Humane Society.
Peter dropped off a car full of donations personally and not long after Christ School gave 1,100 pounds of food to Asheville's Manna FoodBank. The food is expected to provide 1,332 meals to families throughout western North Carolina.
The "Christ School Cares" initiative will be bringing goodwill and joy to a couple more charities in December.
Students are reminded to bring a new toy or gently-used winter clothing back from Thanksgiving Break. The items can be dropped off for service credit in Mrs. Mahoney's classroom and will benefit Toys for Tots, a program run by the U.S. Marine Corps, and Homeward Bound of Western North Carolina.