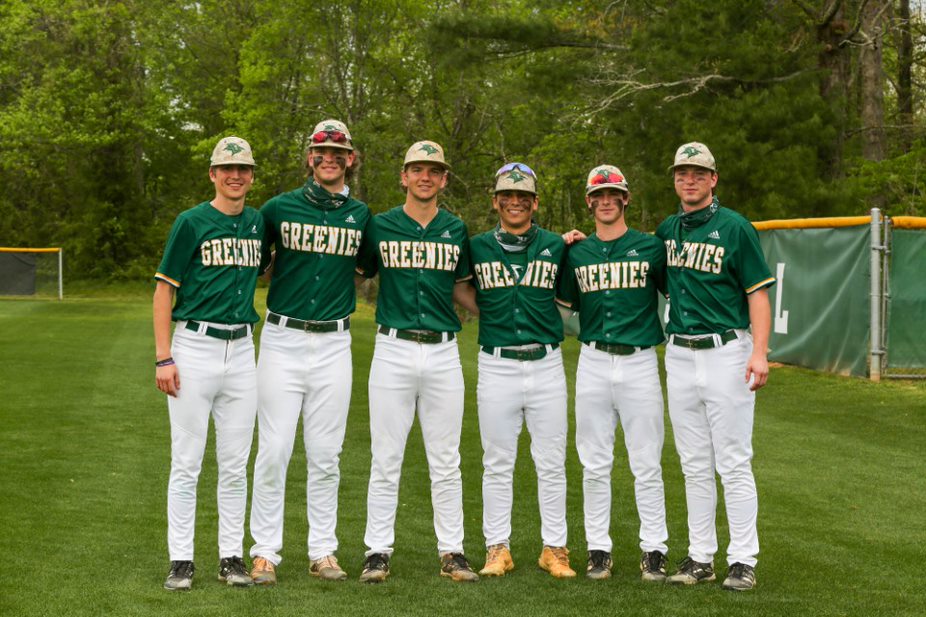 Three senior leaders for Christ School baseball have received all-conference honors on the All-Carolinas Athletic Association team.
Andrew Grande '21 and Charlie Bell '21 made up the middle infield for the Greenies at shortstop and second base, respectively. Mickey Meguiar '21 alternated between the outfield and pitching.
The Greenies finished with a 10-7 record and advanced to the second round of the NCISAA 4-A state playoffs.
Mickey owned the highest batting average of any regular starter for Christ School (.483), and also led the team in RBIs (22), doubles (eight), and home runs (four). On the mound, Mickey was 4-1 with a 4.30 earned-run average and 28 strikeouts in 20.1 innings pitched.
Andrew has signed with Rice University and is a potential prospect for the major league draft which is July 11-13. He hit .367 this spring with 16 RBIs, seven doubles, and three home runs. Andrew and Jack Young '22 were walked the most times (12) out of any Greenie player.
Charlie batted .380 with 11 RBIs and four doubles.