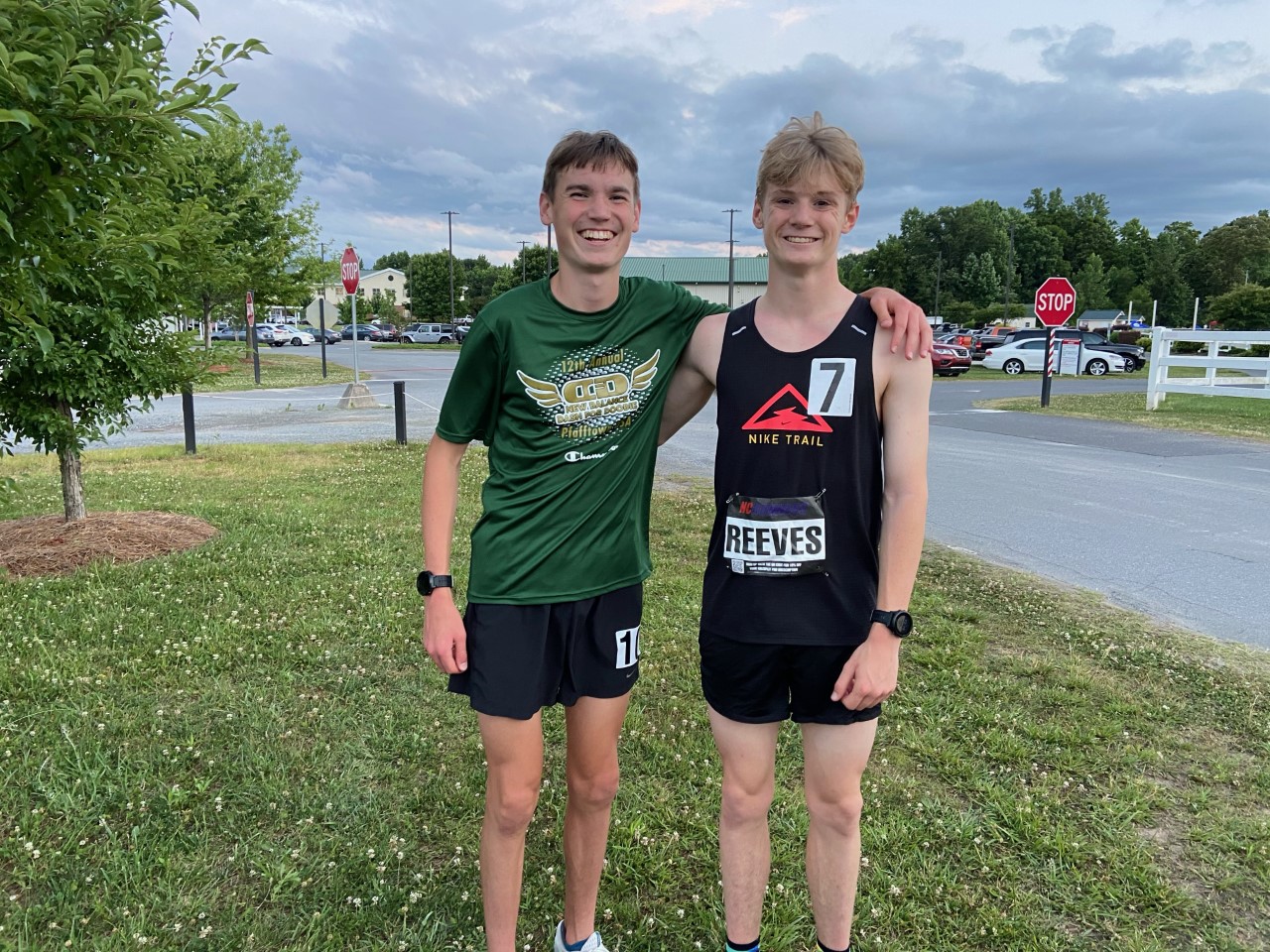 Pace is everything in distance running.
And the trajectory for Rocky Hansen '23 and Dawson Reeves '24 has changed dramatically this summer, with both now on pace to be elite at the national level by the time their careers at Christ School are over.
Portions of the Music City Carnival in Nashville were broadcast live on ESPN2 and the meet held Friday through Sunday at Montgomery Bell Academy (Tenn.) attracted top-flight competition from throughout the United States.
Rocky and Dawson proved that they belonged.
Dawson's time in the mile (4 minutes, 21.55 seconds) is believed to be the fastest ever run by a North Carolina high school freshman and his 800-meter time (1:55.70) ranks No. 2 historically for ninth graders. The performance in the 800 is a Christ School record, as were the runs turned in by Rocky in the mile (4:18.11, which converts to 4:16.61 for 1,600 meters) and 3,200 meters (9:21.04).
"They knocked it out of the park, they really stepped up," Greenies coach Randy Ashley said.
"We thought these types of big jumps would be possible. For one, you're not having to double and triple your number of events (at a typical high school meet) and you get to the better competition. Now they can look forward to running in higher-level meets in the future. They've earned that right. It doesn't matter what their ages are in a sense, the numbers don't lie in track. That's why so many college coaches put an emphasis on track (in recruiting)."
Rocky and Dawson have been meeting about twice a week with Coach Ashley since the season ended last month for the Greenies.
Before they were ever teammates at Christ School, the duo competed against one another in western North Carolina middle school meets. Friendly competition has allowed the Christ School record for 1,600 meters to be broken on six different occasions this year (three times by Dawson, twice by Rocky, and once by Jackson Burch '22).
"The fact that they are training together every day has been instrumental to the success of the trio," Coach Ashley said. "It has everything to do with the culture that they have helped create here."
The Music City Distance Carnival was the last planned meet of the offseason for Rocky and Dawson, who will take about a week off before starting their summer training for cross country.