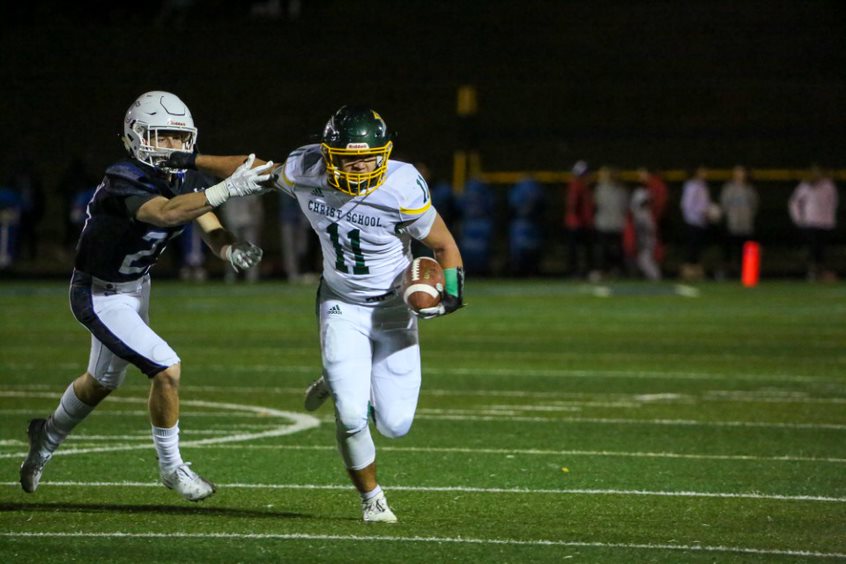 Christ School has risen to be one of the premier football programs in western North Carolina in recent years, and that spot looks to be secure for 2020.
The Asheville Citizen-Times covers more than 30 high schools in the region. The newspaper selected its top-10 college recruits for the upcoming season on Thursday and half the list is comprised of Greenies.
All five Christ School players are rising seniors. Defensive back/wide receiver Lex Long '21 (University of Virginia) and lineman Ian Adams '21 (The Citadel) have already verbally committed, while tight end Charlie Browder '21, wide receiver Painter Richards-Baker '21, and wide receiver/athlete Cade Mintz '21 have college offers, but are undecided.
The Greenies went 6-4 last season, the first under head coach Nick Luhm, and reached the NCISAA Division I state-championship game as a No. 4 seed.
Christ School is scheduled to begin the 2020 season on August 22 with a special Registration Weekend matchup against visiting Asheville Christian Academy. Kickoff is set for 6 p.m.