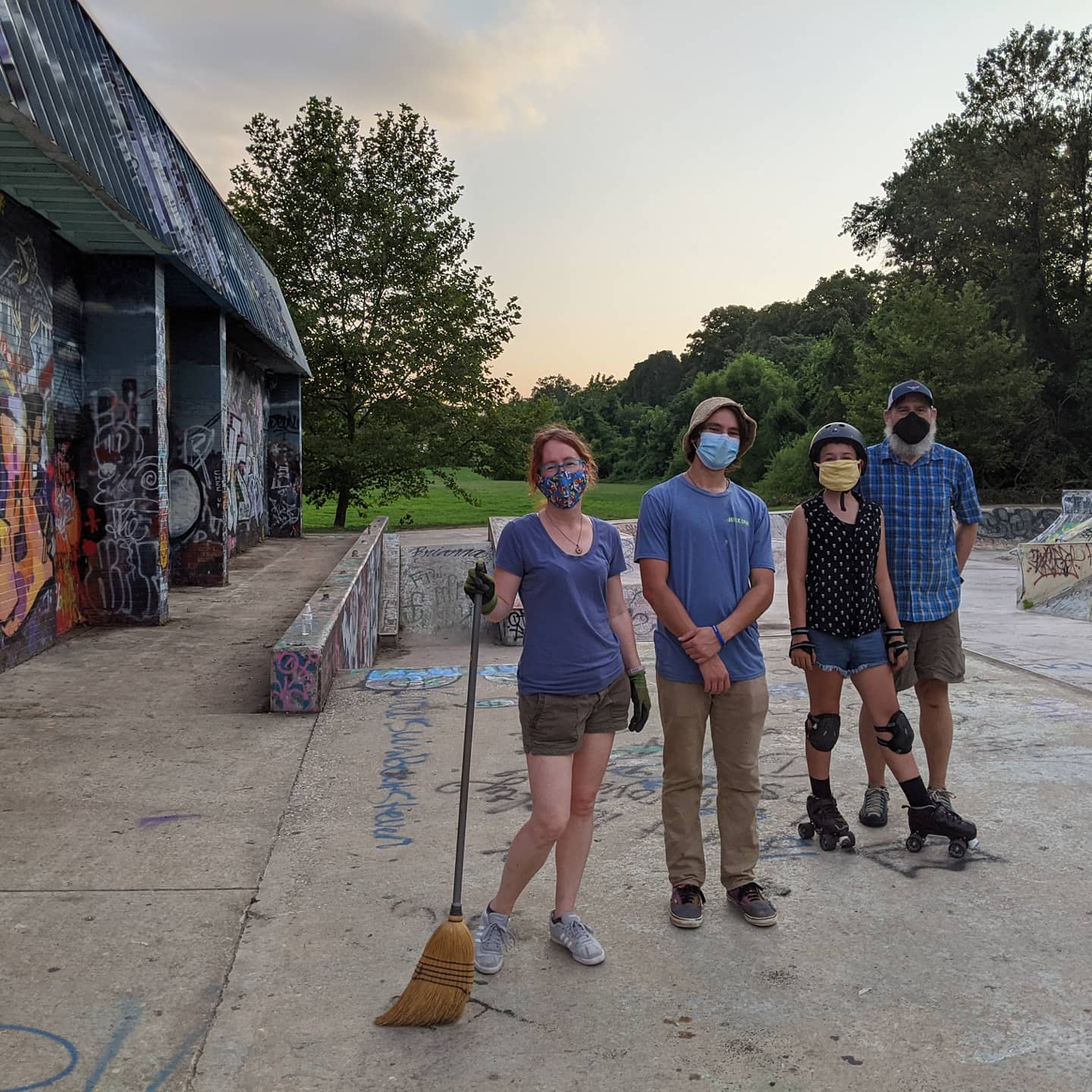 Gabe Fricks-Starratt '21 and his family identified a need, and the resulting size and scope of their community project in Baltimore was something to behold.
More than 30 people gathered Sunday to clean up the Carroll Park Skate Park. The cleanup was planned and advertised in a matter of weeks.
"We had neighbors, politicians, longtime skaters from the community, little kids, and their moms and dads," Gabe's mother, Christy Fricks, said. "It is amazing to see how many people wanted to help out. Never doubt the strength of community."
Christy said she had a feeling that the day would be special when several bikers and skateboarders showed up early in the morning to start cutting down and moving a tree. By the end, the group had removed 25 bags full of trash, tables, chairs, and tires. They cleaned out gutters and further got their hands dirty pulling weeds.
The cleanup evolved from a discussion that the family had over ways it could put community activism into action.
The Carroll Park facility is open seven days a week, from dawn to dusk, and hosts monthly biking and skateboarding contests. It is owned by the City of Baltimore and admission is free for the public.
Gabe will be a senior for the 2020-21 academic year at Christ School. Each Greenie is required to perform a minimum of 15 community service hours every school year.