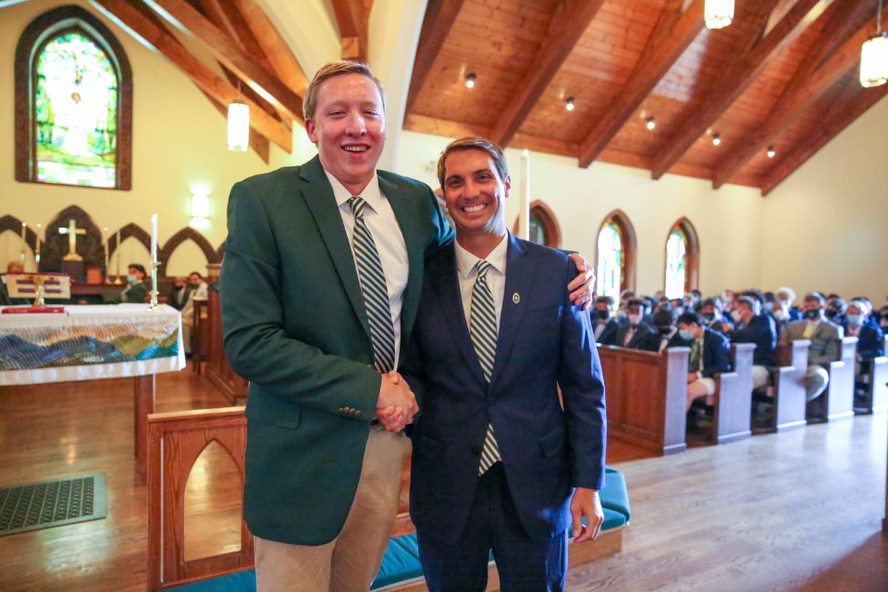 Frank Howden '22 has been a consummate leader throughout his time at Christ School in the classroom and the pool.
The senior from Asheville has been rewarded with a spot on the USA Swimming Scholastic All-America Team. To qualify, swimmers had to possess a minimum grade-point average of 3.5 and a Junior National qualifying swim.
Frank is the first ever three-time winner of the Greenies' team MVP award. As a junior, he swam to a fourth-place finish in the 100-yard breaststroke (1:00.81) and 200-yard individual medley (1:57.08) at the NCISAA Division I state meet.
In addition, Frank handled a leg on Christ School's fifth-place 400-yard freestyle relay (3:32.52) and ninth-place medley relay (1:47.91). He was the Carolinas Athletic Association runner-up in the 100-yard breaststroke (1:02.25) and third in the 200-yard individual medley (2:02.56).
Frank is an Eagle Scout and his Senior Leadership position for the 2021-22 academic year at Christ School is Servant Leadership Chair.