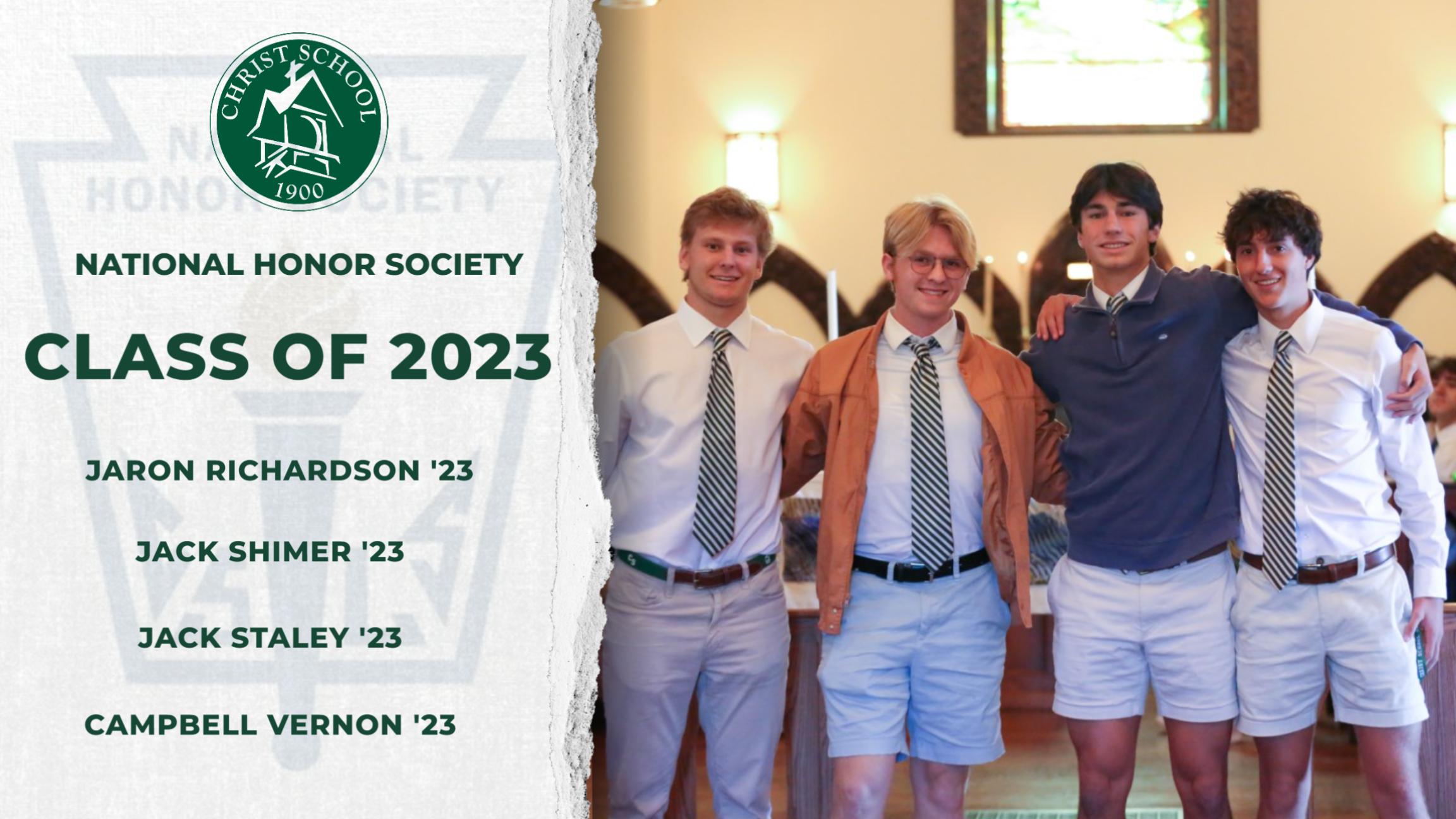 Regular activities in St. Joseph's Chapel were put on hold Tuesday to honor four seniors who help make Christ School's Class of 2023 such an exceptional group.  
Jaron Richardson '23, Jack Shimer '23, Jack Staley '23, and Campbell Vernon '23 met the criteria for membership into the National Honor Society and were inducted with a morning ceremony.
Christ School and the National Honor Society are both more than a century old and adhere to many of the same time-tested values. Candidates for the National Honor Society must show scholastic achievement (measured as a weighted 3.75-grade point average for three consecutive semesters), honorable character (measured by judiciary and honor history), and dedication to the service of others (measured in annual service hours).
Tuesday's ceremony was led by Dean of Academics Emily Pulsifer P'15, P'17 and Dr. Brent Harris.