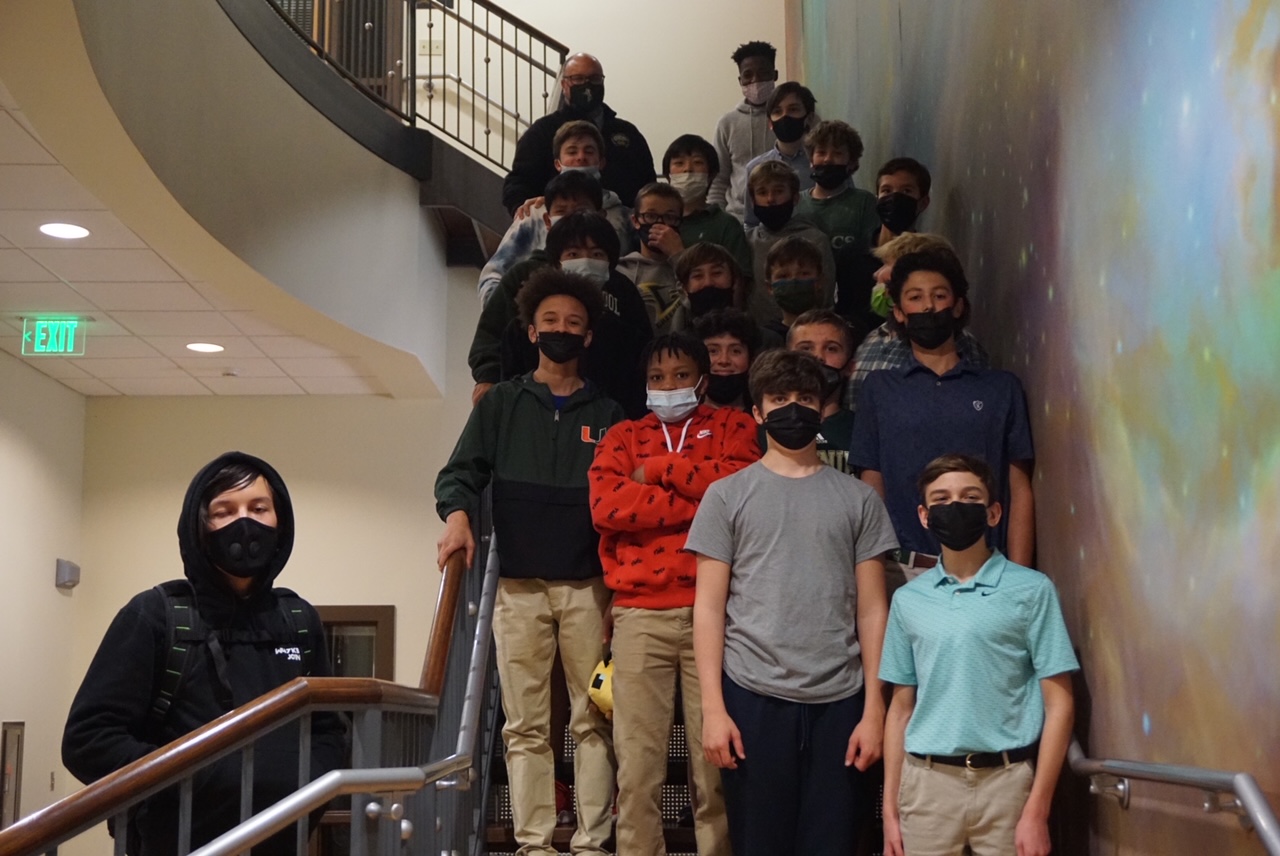 Boys dream big at Christ School. And for many of them, it all begins in the eighth grade.
For five years now, the eighth grade has put on a December exhibition which calls on everything they have learned in their first semester as Greenies.
The boys design their ideal civilization from the ground up, coming up with a fictional name, landscape, motto, symbol, and value system.
Family, classmates, and faculty listened to presentations from the eighth graders on the final Monday before Christmas Break (December 13).
Christ School's eighth grade consists of 25 boys (in alphabetical order): Jayden Alston '26, C.J. AuBuchon '26, Wilder Brasher '26, Wyatt Campbell '26, Jack Carver '26, Sean Chen '26, Thomas Cook '26, Gavin Denton '26, James DeYoung '26, Tim Ding '26, Dylan Edwards '26, Hayden Fox '26, David Gaines '26, Easton Hoffert '26, Alex Jarrett '26, Colin Lacy '26, Joe Lavigne '26, Lansing Lewis '26, Palo Miles '26, Myles Murphy '26, Zachary Price '26, Kai Rottenberg '26, Ladson Walker '26, Arthur Wang '26, and Kevin Xue '26.
James Uhler is the Eighth Grade Coordinator.