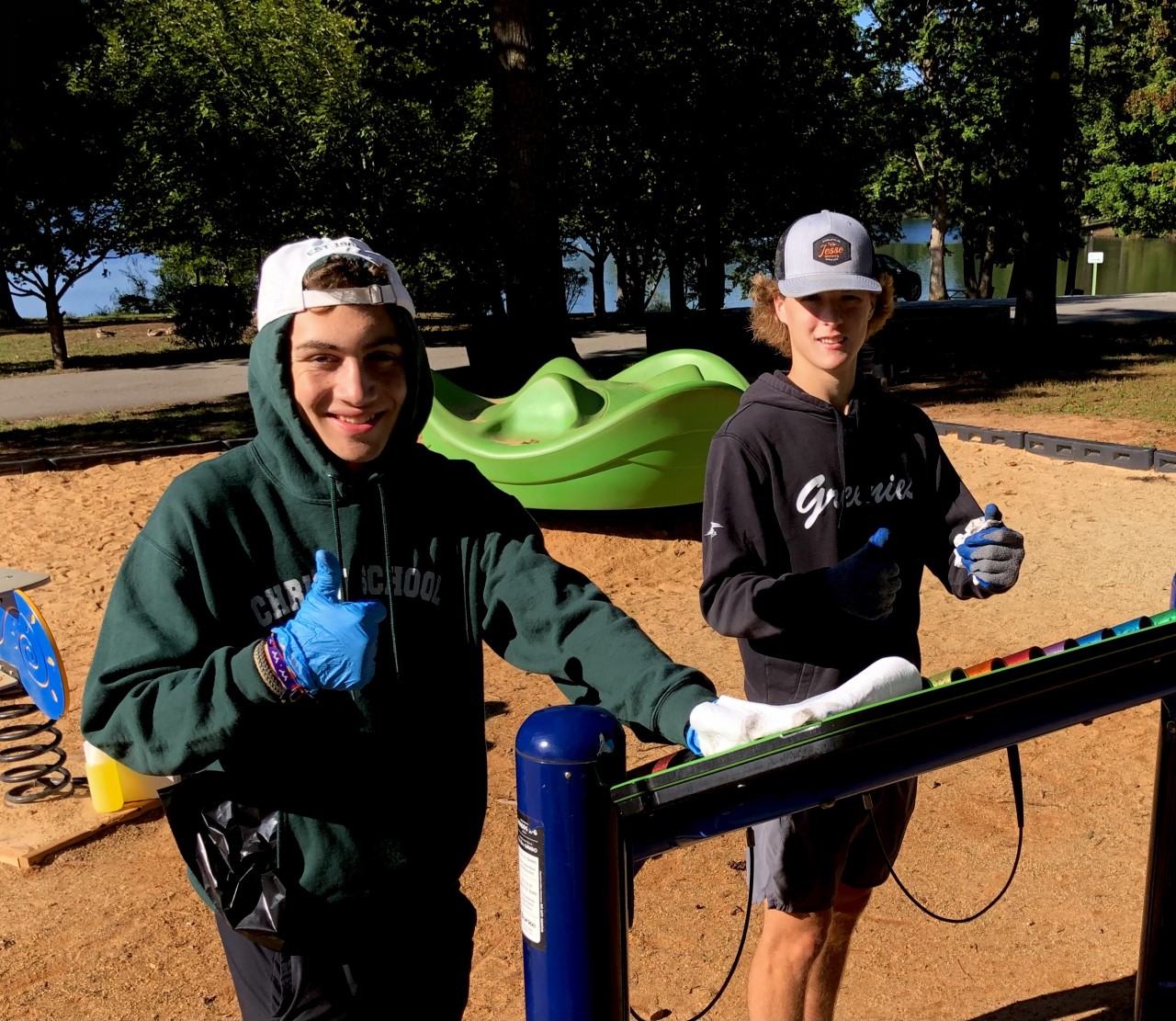 Few days on the school calendar crystallize what being a Greenie is all about as much as Day of Service.
Boys are enabled to find the best version of themselves at Christ School. They also learn what it means to be selfless and contributors to the betterment of others. 
All students and faculty worked at 26 different sites in the Asheville area Wednesday before returning to campus to reflect on what Day of Service 2022 meant to them. Father John Roberts gave the endeavor his blessing before everyone departed and had some encouraging words for the participants.
"What you guys are doing is going out and being the salt and light of the world. You're representing yourself, the school, and we couldn't be prouder of you and the work that we do," Father Roberts said.
"It shows who we are. The bottom line is go and make us proud, you guys are fantastic."
The majority of Wednesday's assignments involved manual labor and helped out both new and longstanding community partners to Christ School, including Asheville Area Habitat for Humanity, the Asheville-Buncombe Community Christian Ministry, Blue Ridge Humane, Bounty and Soul, Brother Wolf Animal Rescue, Calvary Episcopal Church, Carolina Climbers Coalition, Eblen Charities, Eliada Homes, HomewardBound, Lake Julian, Mount Pisgah Campground, the North Carolina Arboretum, Pisgah Legal Services, RiverLink, Root Cause Farm, VETS, Western Carolina Rescue Ministries, and the Western North Carolina Nature Center.
The Service Learning Program is a year-round initiative at Christ School (every student is required to perform at least 15 hours of service). Day of Service is usually held in September to coincide with the September 11 National Day of Service.
Henry Nicholls '23 and Peter Roberts '23 are Christ School's Servant Leadership Chairs for 2022-23 and prepared the Greenies for Day of Service with a talk in Tuesday's Chapel. 
More photos from Wednesday can be viewed at this link: https://www.christschool.org/gallery/day-service-1