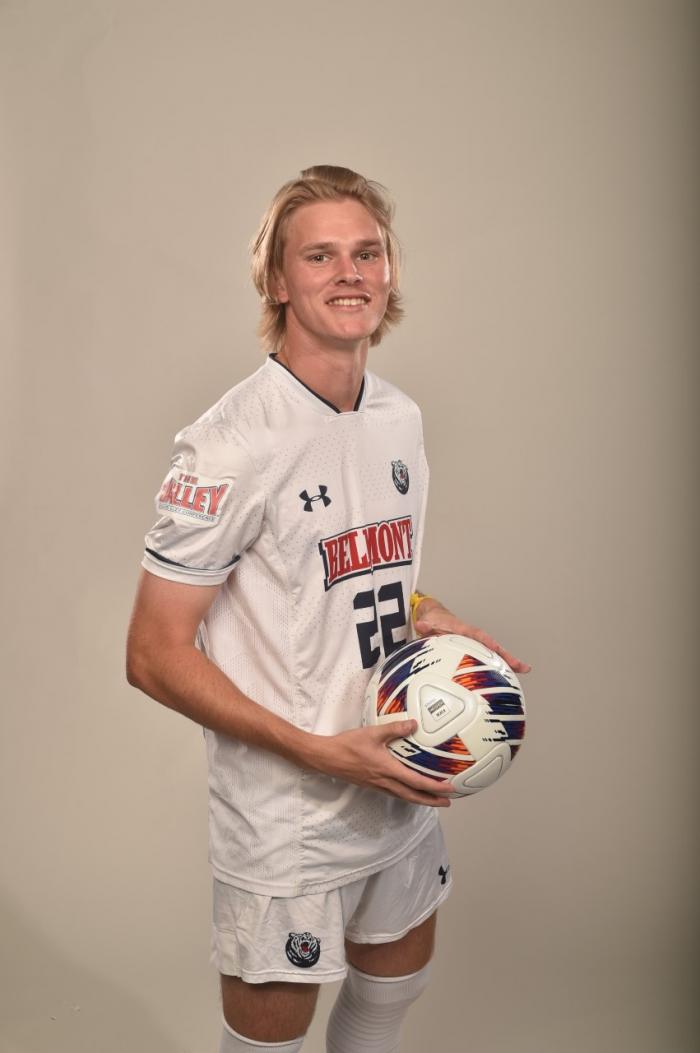 Four years ago, David Costa looked to Christ School for his first recruit as the then-new men's soccer coach at Belmont University.
Corey Lavinder '19 wears that as a badge of honor to this day.
Corey is staying on the go his senior year. Along with playing midfielder for the Bruins and finishing up double majors in Entrepreneurship and Economics, he makes moves every day as an up-and-coming housing mogul in Nashville.
Since starting college, Corey has flipped close to 20 homes and plans to keep building his personal company, Purple Doors LLC, after graduation. The name was inspired by having to constantly spell his last name on business calls.
"I'd say that my experience at Belmont and in Nashville have been pretty great," Corey said.
"The city has gotten bigger, and the team really feels like it's at a peak level. A lot of us have played together for a few years now. The older guys like myself have been here four years, so we know the program in and out. We're able to lift the younger guys up."
Belmont was 1-1-2 ahead of Saturday's matchup at UNC Asheville.
Corey's hometown is Bristol, Tenn., where he learned about the housing industry from his father, Matt. Corey would work his way up every summer he was home from Christ School. By his senior year, he had earned enough knowledge and trust to visit houses and make offers.
Corey anticipates Purple Doors becoming more of a new construction business moving forward. He currently has two homes that are being built in Nashville. The Music City appeals to Corey for many reasons.
"The new (MLS) soccer stadium is right by my house, and we have the (NHL) Predators and (Triple-A minor league baseball) Sound, so there's a lot of sports," Corey said.
"Everywhere you go, there is building going on. New buildings, new houses. It's exciting to live in a place that is growing. I enjoy going around and meeting new contractors, meeting others in the game. It's fun to be part of a bigger community and feel the support."