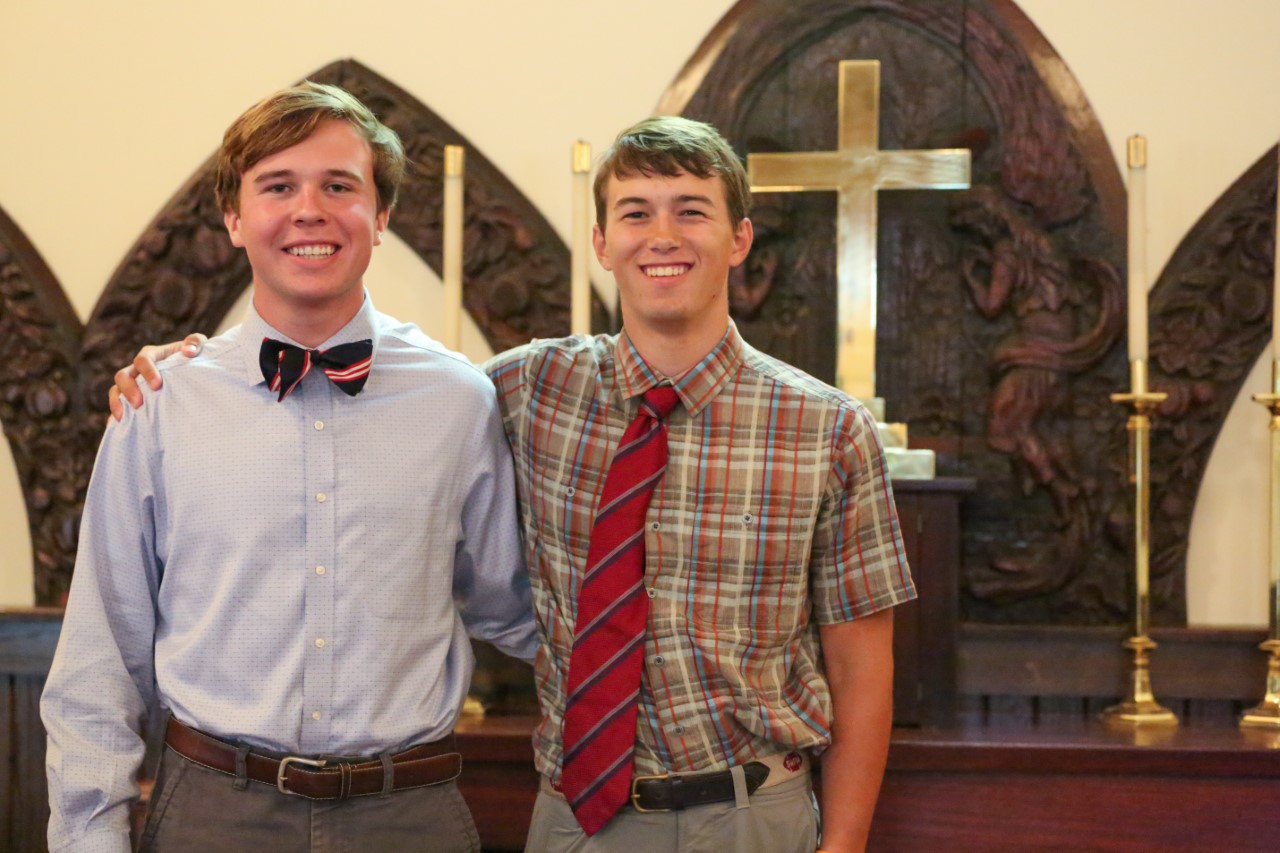 Christ School's Class of 2020 has been tracking for a terrific year.
More than 80 percent of the seniors have been accepted into one or more of their chosen colleges. Thirty-two of the boys are members of the National Honor Society.
The news keeps getting better by the day.
Connor Booher '20 and Richard Lytle '20 have been named National Merit Scholarship Finalists. The boys were presented with Certificates of Merit in Friday's Assembly. Connor and Richard are now eligible for one of 7,600 National Merit Scholarships worth more than $31 million.
Scholarship winners will be notified starting in March.
Richard will be attending Dartmouth College after graduating from Christ School in May, while Connor has decided on Duke University. In addition to their extracurricular activities, Connor (Sacristan) and Richard (Verger) maintain Senior Leadership positions in Chapel.  
The National Merit Scholarship Program began in 1955 and approximately 1.6 million students enter the program each year. Less than one percent of all United States high school seniors (about 16,000 students) achieve Semifinalist status in the National Merit Scholarship Program based off their performance on the Preliminary SAT. That number is then whittled down to 15,000 Finalists.
Christ School has produced 11 National Merit Semifinalists since 2013 and eight the past four years, totals that are higher than any other private or public school west of Charlotte.