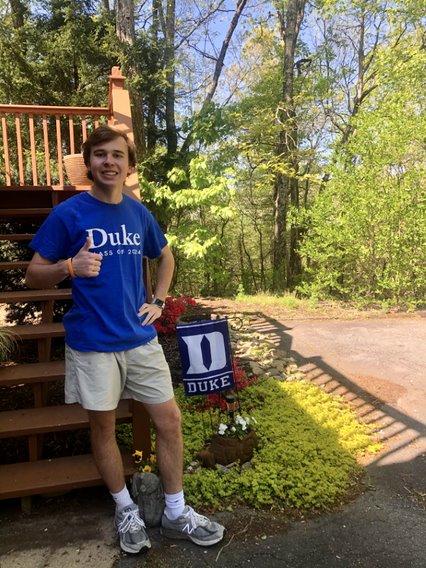 Christ School's Class of 2020 does not have a designated spokesperson. However, the opportunity presented itself Thursday and Connor Booher '20 eloquently demonstrated the character of this year's seniors.
Connor was one of three statewide students chosen to appear on a North Carolina Public Radio program focused on how high school seniors are dealing with the COVID-19 pandemic. Show host Anita Rao asked the seniors to share their personal experiences, and Connor offered his unique perspective as a day student at an all-boys school which draws students from around the world.
Listen to a replay of the program here.
Friday marked the final day of online classes for the Class of 2020. Headmaster Paul Krieger announced earlier this week that graduation has been rescheduled for August 8.
Connor's hometown is Fairview, N.C. (just outside of Asheville) and he was Sacristan during Chapel services this school year. He is an Advanced Placement Scholar, a member of the National Honor Society, and a finalist for a National Merit Scholarship. Connor expects to begin classes at Duke University in the fall.
North Carolina Public Radio streams 24 hours, seven days a week online and is available on terrestrial stations throughout of the state.