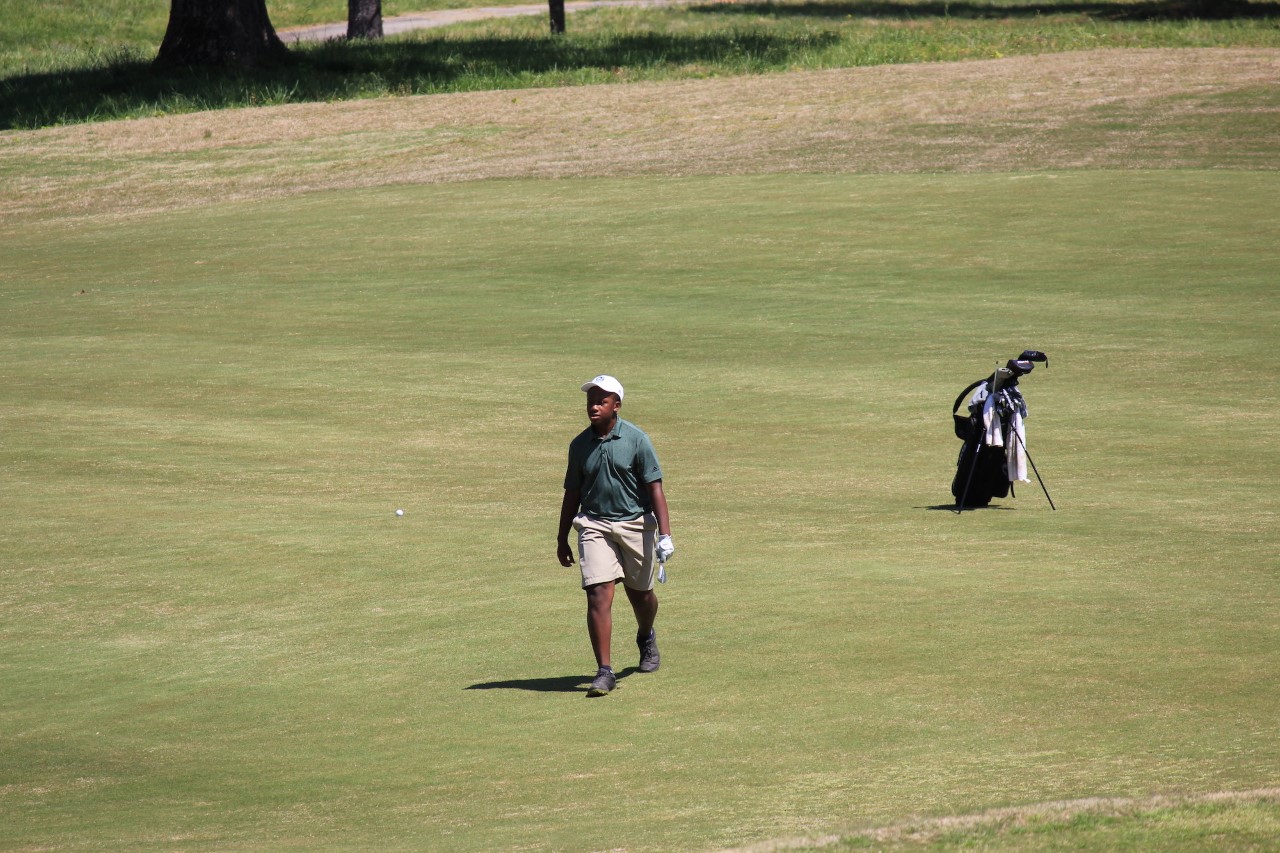 Jamal Hutchison '23 was playing as well as anyone on the course Tuesday after making the turn onto the back-nine of Bright's Creek Golf Club in Mill Spring, N.C.
Grant Haldeman '21 has never scored better in his varsity career for Christ School. Together, their rounds and all-conference performances from Andrew Graham '21 and Charles Howden '22 added up to another Carolinas Athletic Association championship for the Greenies.
Christ School (315) was 13 shots better than runner-up Carolina Day (328) in sunny, pleasant conditions. Individually, the team was led by Jamal in third place overall (76), Andrew in fifth (79), Grant (81) in seventh, and Charles in eighth (82).
The top-10 individuals were named to the CAA all-conference team. Jamal shot 1-under on the back nine to finish only two strokes back of individual winner Will Harris from Rabun Gap (Ga.), who turned in a 74.
"We're proud of the effort these guys have put in and glad that it resulted in another conference championship for the Christ School Golf Program," Head Coach Eric Thorp '01 said.
"We're excited to have a few days to get for the state-championship qualifying match next Monday at Grandover Resort (in Greensboro).  
Carolinas Athletic Association Tournament
Tuesday at Bright's Creek Golf Club, Mill Spring, N.C.
Team scores
1. Christ School 315; 2. Carolina Day 328; 3. Rabun Gap (Ga.) 341; 4. (tie) Asheville Christian Academy and Asheville School 356.
Individual results
1. Will Harris (RG) 74; 2. Taylor Kuehn (AS) 75; 3. Jamal Hutchinson (CS) 76; 4. Jaxson Koebel (RG) 77; 5. (tie) Andrew Graham (CS) and Zachary Phillips (CD) 79; 6. William Sword (CD) 80; 7. Grant Haldeman (CS) 81; 8. (tie) Charles Howden (CS) and Davis Oldenburg (CD) 82.  
Assistant coach Graylyn Loomis '10 took more photos from Tuesday which can be viewed at this link.