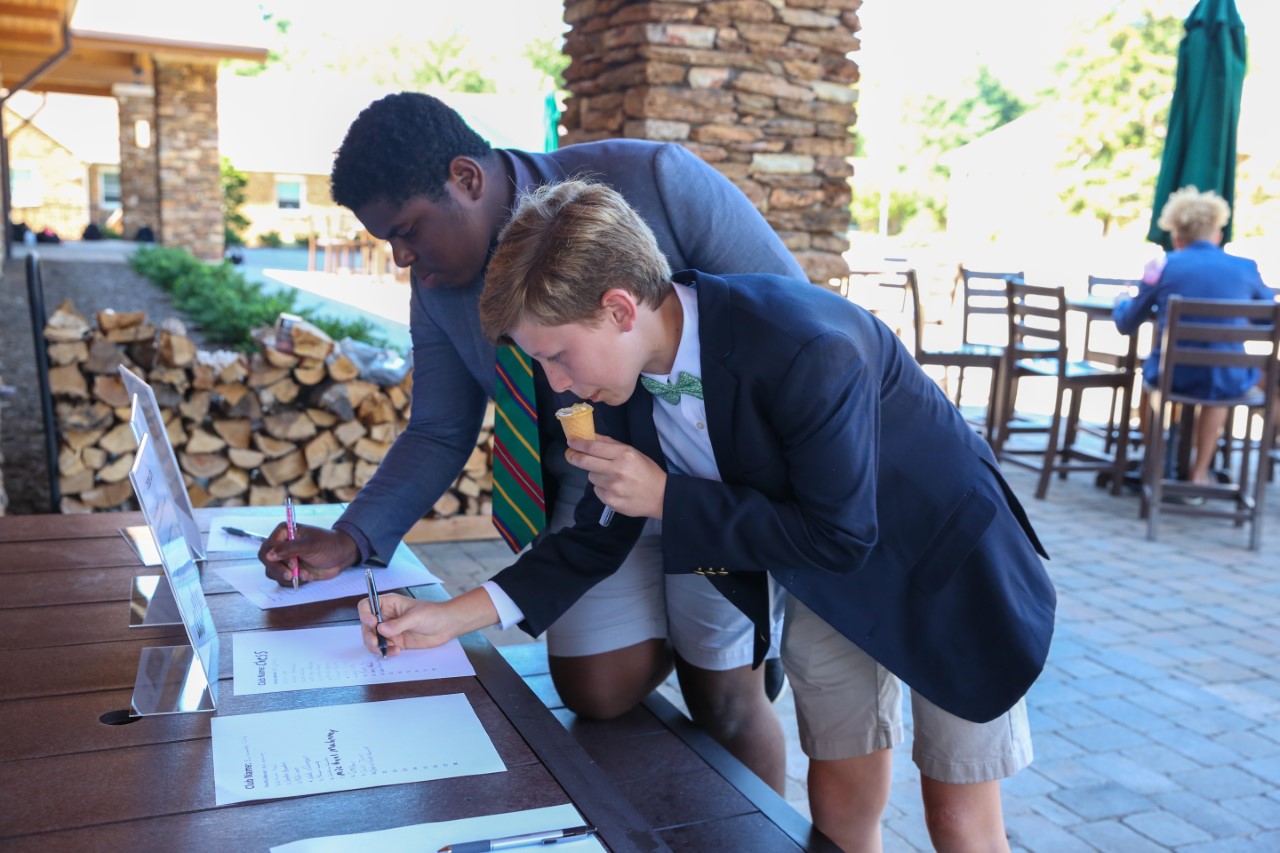 Education, service, recreation, hobbies, and more are covered in the club offerings at Christ School.
Greenies had a chance to get more information and register for something that interested them during a lunchtime Club Fair on September 25.
Director of Student Activities George Revercomb said the following clubs have informed him that they will operate during the 2019-20 school year: Climbing Club, Habitat for Humanity Student Leaders, Chinese Ink Painting Club, Astronomy Club, Cooking Club, Investment Club, Issues to Chew On, Rotary Interact Club, Poker Club, Fitness and Nutrition, Notes from the Soul, Veterans Service Club, Environmental Club, Art Club, Chess Club, the Struan, and Medical Interest Club.
The list will expand as the year goes on as students are encouraged to not only join existing clubs but propose new ones. The clubs make use of Christ School's campus as well as venues throughout the Asheville area for concerts, movies, and dining.
The Struan is an arts and literary magazine published each spring and comprised entirely of work from students and faculty. Notes from the Soul allows musically-inclined Greenies to perform at local schools, hospitals, and retirement homes.