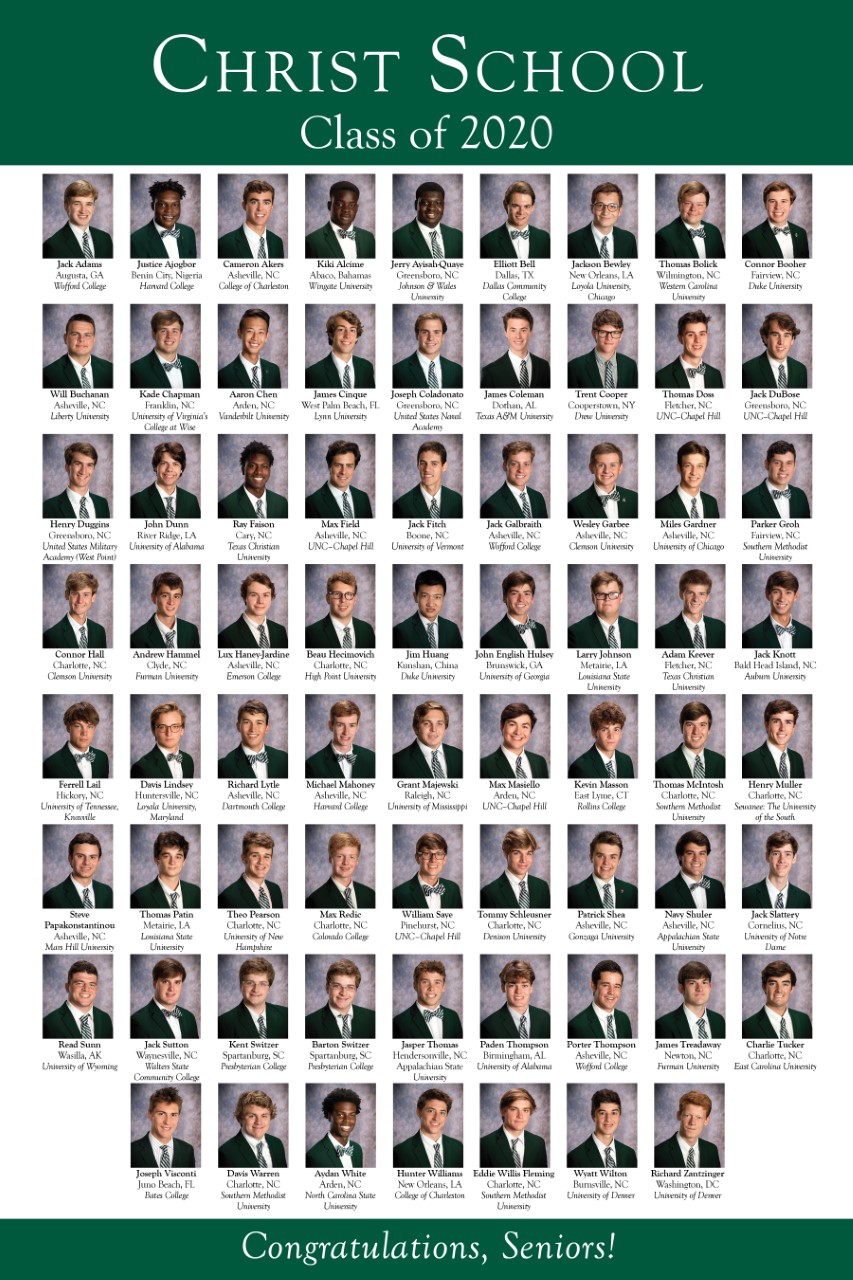 Stop the presses, this is one special class. 
Christ School is honored to share the breadth of the Class of 2020's college choices in newspapers across North Carolina and South Carolina.
The seniors will attend 46 different colleges in 20 states, having earned more than $3.5 million in scholarships over a four-year period. The College Guidance Office processed 375 applications, an average of 5.4 per student. The class will attend schools from Harvard and Dartmouth to UNC-Chapel Hill, SMU, and many others.
Christ School's focus and commitment to each boy is to prepare him academically, socially, and emotionally for the next level. From the moment they enroll, every student is given individualized attention by the College Guidance Office with the end goal of finding the right fit.
Christ School wrapped up classes and final projects for the 2019-20 school year on Friday. Commencement for the Class of 2020 is scheduled for August 8.
Congratulations to the Class of 2020 for exemplifying brotherhood, the many contributions you have made to the school community, and the legacy you leave behind!