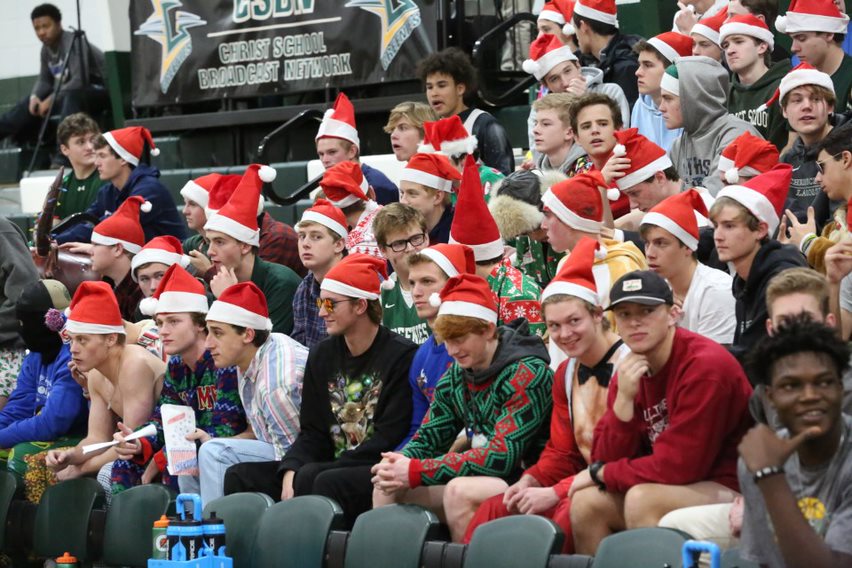 Christ School alumni, students, and friends are invited to join us December 16 for a winter season favorite, "Christmas in the Greenie Dome."

The family-friendly event coincides with a varsity basketball game between Christ School and Rabun Gap (Ga.) at 6:30 p.m. and is fun for fans of all ages with an appearance by Santa, holiday treats, and more. The Greenies' NCISAA Division I state-championship lacrosse team and NCISAA 4-A state-championship track team will be honored with ring ceremonies.

Christ School students dress up in costume for Christmas in the Greenie Dome, also known as "The Silent Night Game," and stay completely quiet until the Greenies score their 10th point. Then...pandemonium! A clip from last year's game can be found here. 
Admission for spectators is free.