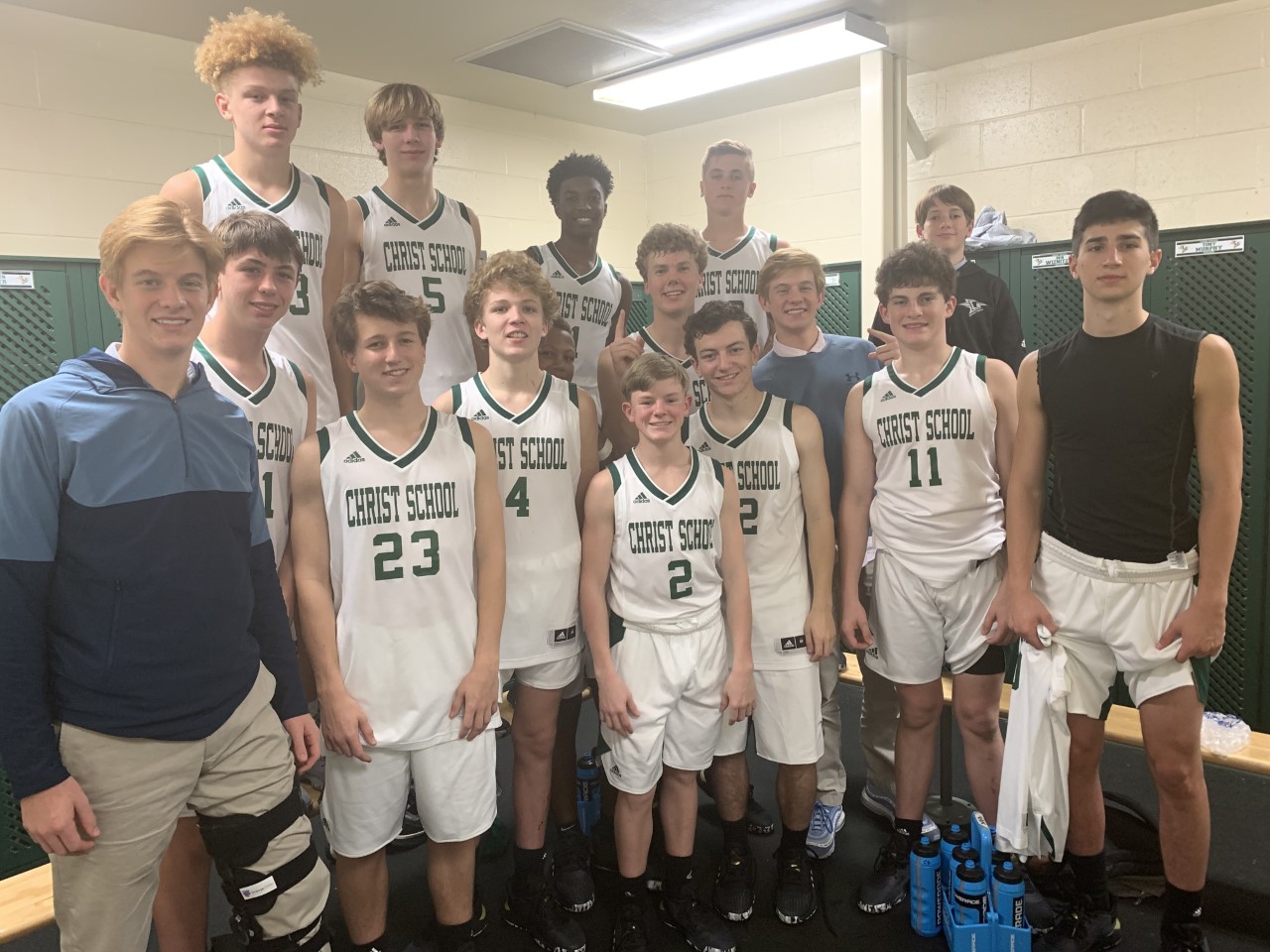 Christ School JV basketball players wanted to hear coach Mallary Clay cut loose and scream as she entered a victorious locker room. The Greenies made that audible moment happen Thursday night with their first win of the season. 
Jackson Fender '21 and Lennox Cummings '21 paced the home team with 13 points apiece. Will Purvis '22 added eight points, while Mitchell Donahoo '21 and Grant Haldeman '21 each had six in a 56-38 triumph over Asheville's Franklin School of Innovation.
The Greenies (1-3) led 24-18 at halftime and began to pull away late in the third quarter. Their advantage quickly swelled to double digits in the fourth quarter. Other scorers for Christ School were Tony Murphy '23 (four points), Cooper Perone '24 (three), Cade Corbett '23 (two), and Cayden Jones '23 (one).
Thursday's game was live-streamed by the Christ School Broadcast Network. The next game for the JV team is Saturday at home against New Faith Christian Academy (Ga.) at 2 p.m.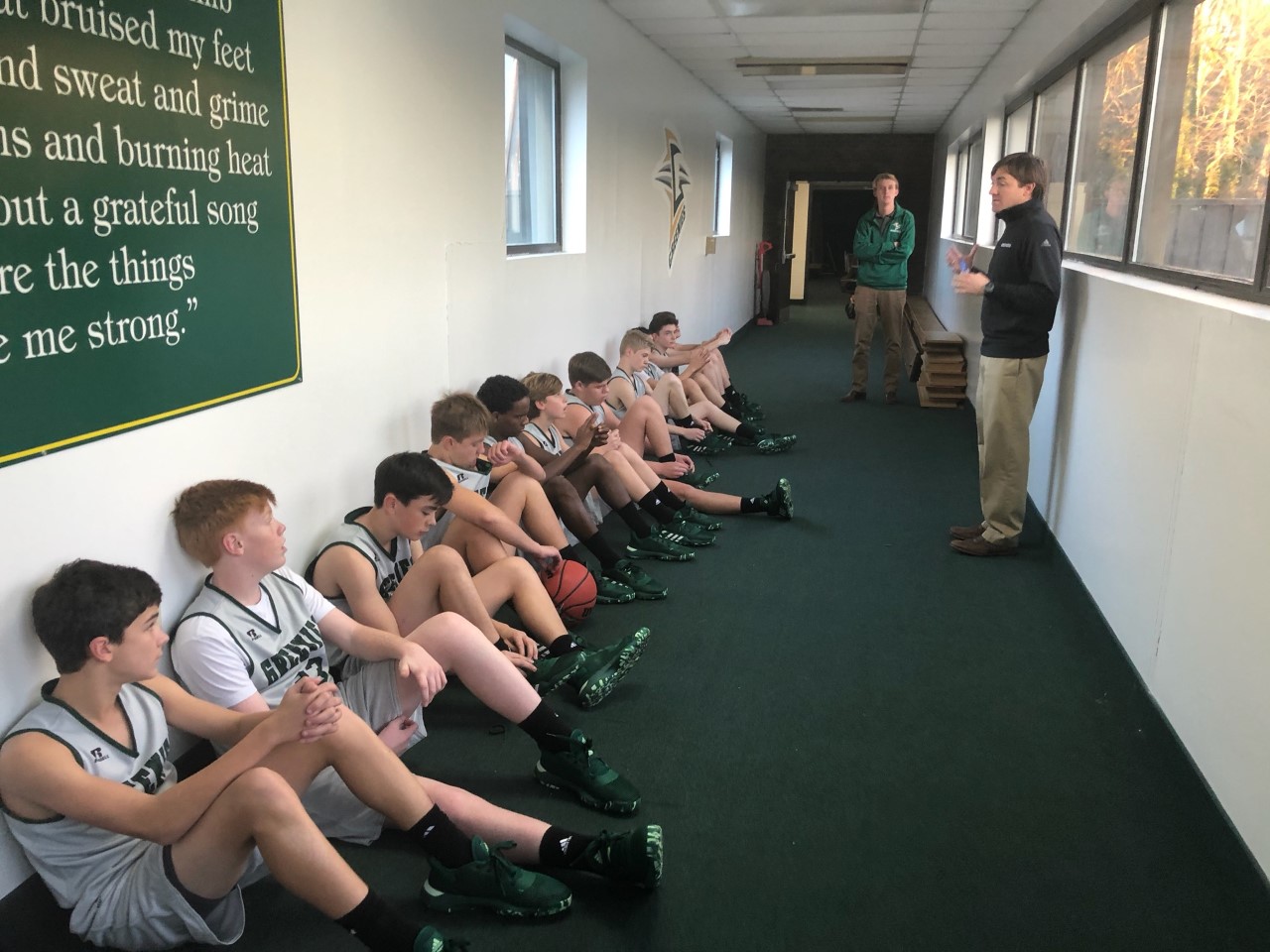 Little Greenies 36, St. Joseph's Catholic (S.C.) 33
Dawson Reeves '24 threw up a high-arcing shot from 3-point range just before halftime Thursday. The angle was just right for it to kiss off the glass for an improbable bank shot.
The Little Greenies (3-0) could never expand much on the 18-17 lead that Dawson's trey gave them at the midway point. Nevertheless, they were able to fend off visiting St. Joseph's Catholic out of Greenville, S.C.
Dawson scored eight of his team-high 13 points in the second half. Matthew Hammel '23 contributed six points. Eighth graders Jacob Wilde '24, James Mennell '24, and John Watson Simon '24 netted five points apiece. Eyob Gill '24 chipped in with two points.
The Little Greenies remain unbeaten under coach Drew Hyche '94 and will next return to the court Tuesday at Veritas Christian Academy. Tip-off time is 5:30 p.m.