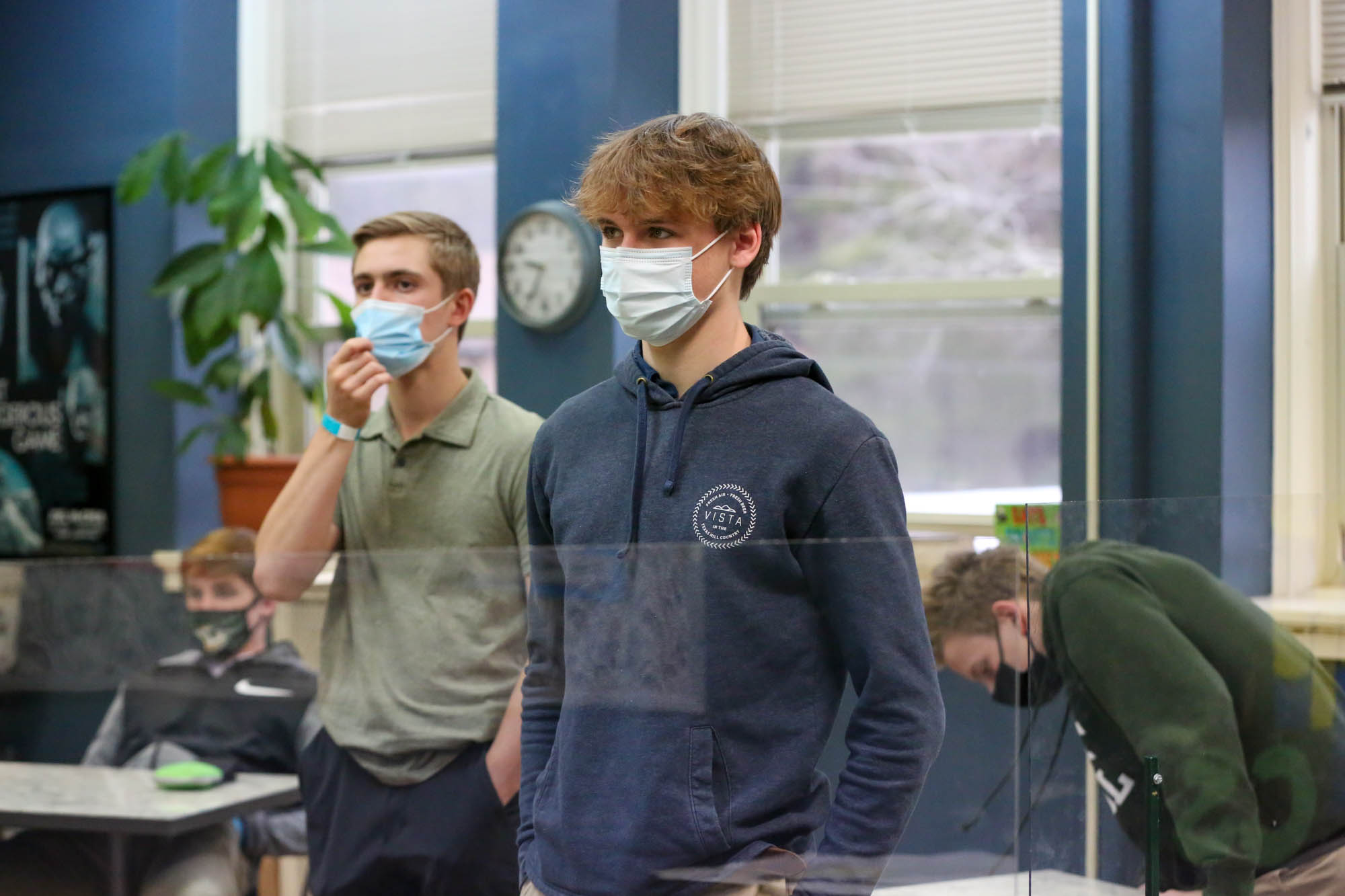 New year, same brotherhood.
Christ School resumed in-person learning Monday, and the overriding sentiment is that nothing could have been more pleasing to the senses than the sights and sounds of the boys back on campus.
The Greenies left in late November, with the final weeks of the Fall Semester conducted virtually.
Headmaster Paul Krieger welcomed everyone back during Monday morning's Assembly in Pingree Auditorium as snow flurries fell outside.
Johnny Wehner '21 was next up to give the first Senior Speech of 2021. The Greenie from Wilmington, N.C., chose a message inspired by a quotation from Albert Einstein that "you never fail until you stop trying."
"Christ School presents such amazing opportunities for all of us. As a senior, I can assure you that everyone here wants to see you succeed, especially our teachers," Johnny said.
"It's important to get as much as you can out of this place before your time is up. In the spirit of this, I challenge all of you to find something in each facet of your Christ School life that you have failed at. This could be sports, academics, dorm life, or something else entirely. Don't wait for obstacles to come to you, seek them, and overcome them to the best of your abilities. If you do this, you'll be that much better of a Greenie when you come up here to give your speech."
Christ School's academic year runs through May 16, which is graduation day for the Class of 2021. For more information on the Spring Semester, go here. 
Eight boys are joining the Christ School community as Mid-Year Students and arrived for Orientation on Sunday – Guy Brewer '25, Brandon Brown '25, Steven Hernandez '23, Austin McMurty '25, Daniel Shea '22, Jack Staley '23, Trey Wagner '22, and Bill Young '23.