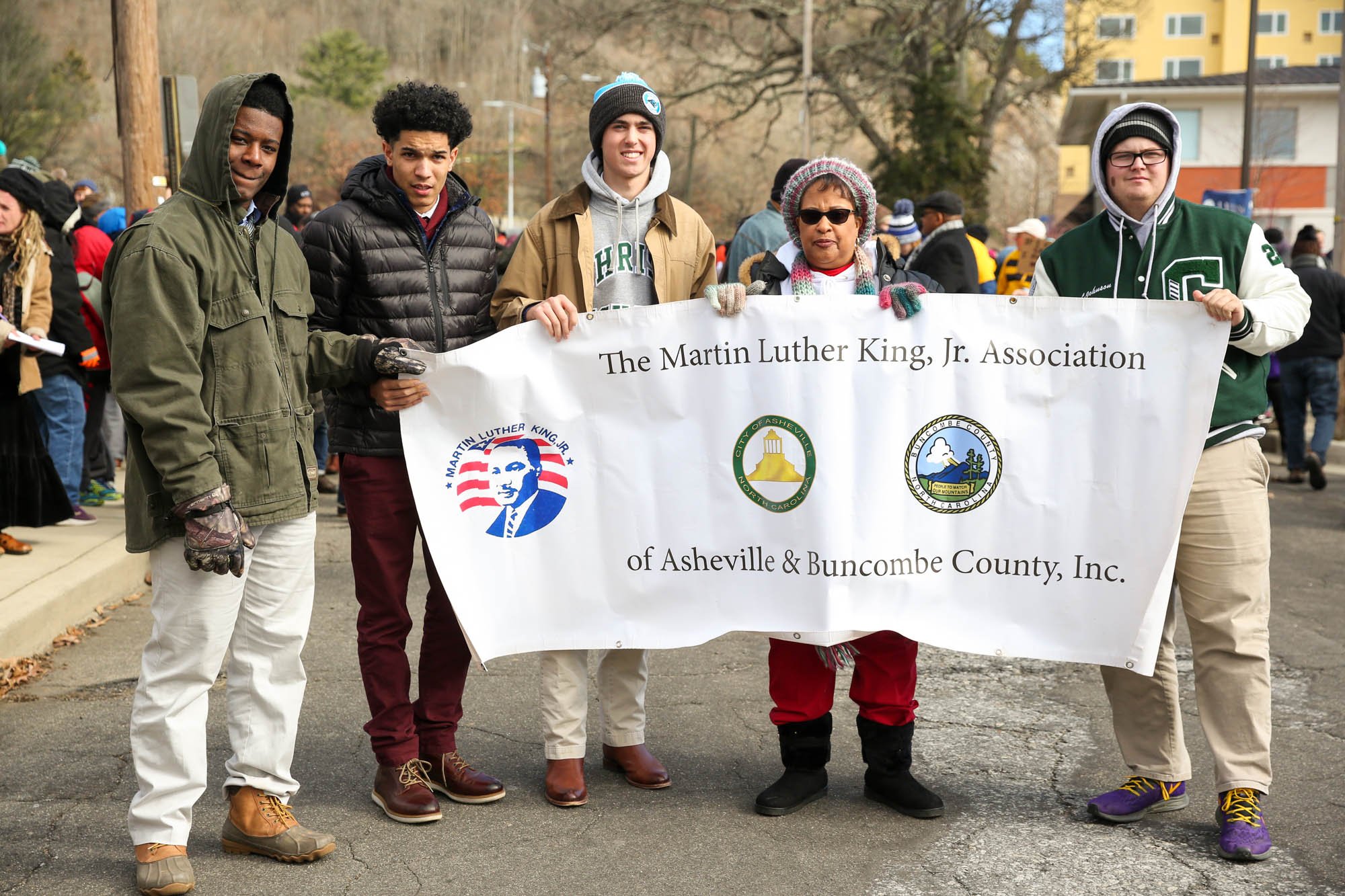 Christ School observed Monday's holiday in a manner that would have made Martin Luther King Jr. proud, expounding on his teachings with a day of dialogue and discussion.
Civil rights history and issues which still affect modern-day race relations were at the forefront of a faculty driven "Teach in." There were off-campus activities, too. About a dozen Greenies bundled up for the MLK Association of Asheville & Buncombe County Peace March & Rally.  
Finally, the day concluded with reflection and a special afternoon service in St. Joseph's Chapel. 
Christ School is intentional each year about using MLK Day as not a break, but an opportunity for further education and community service. In addition to Monday's schedule, several of the boys attended Saturday morning's MLK Prayer Breakfast at the Crowne Plaza Resort in Asheville.