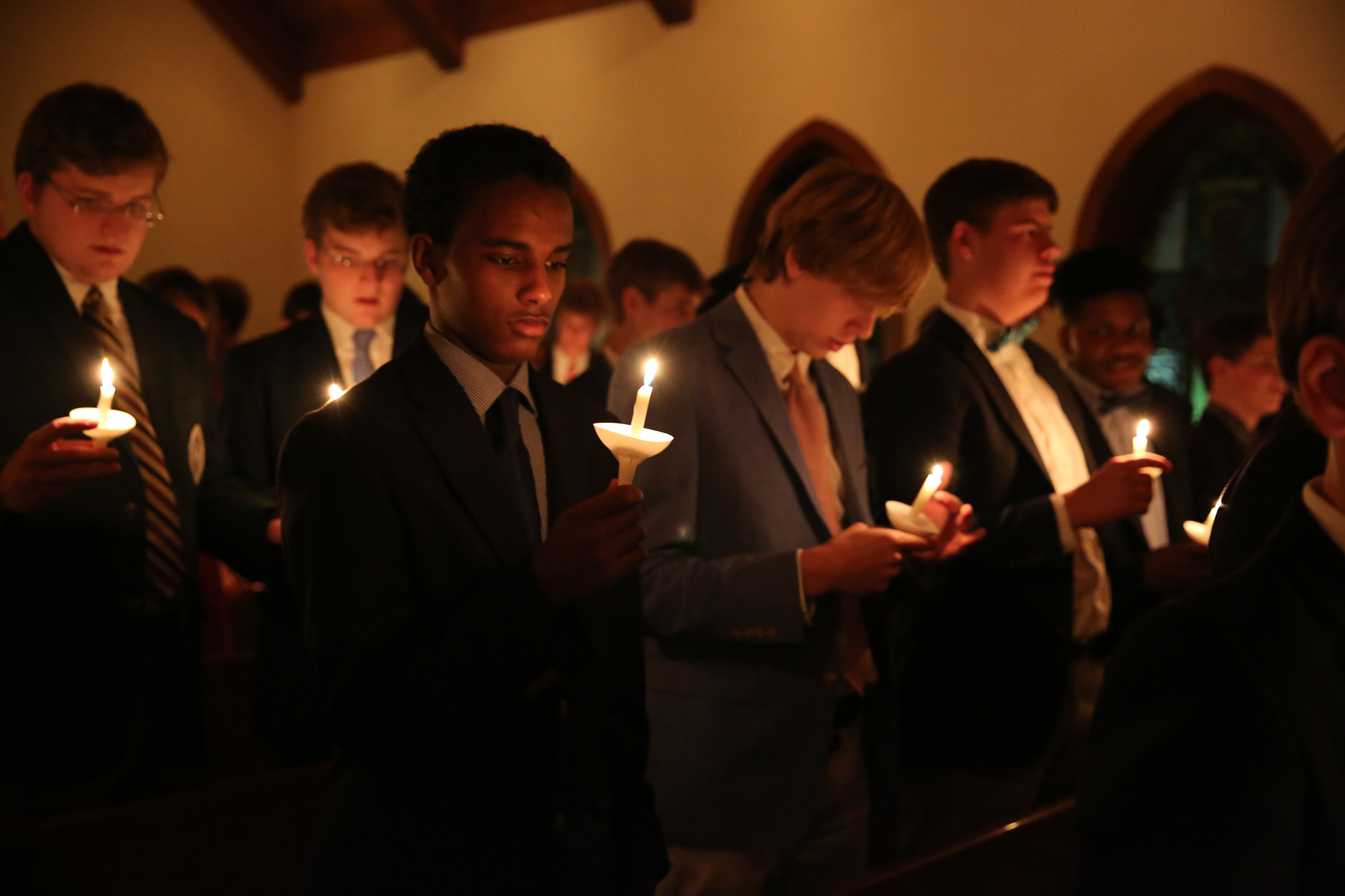 Christmastime means the renewal of a holiday tradition unique to Christ School – the 86th annual Candlelight Service.
The school community celebrated the Festival of Lessons and Carols on Sunday night in St. Joseph's Chapel, with readings by students and faculty, performances by the choir, and other carols sung in unison. As is customary, the final hymn of the evening was "Silent Night," as candlelight from all attendees provided the Chapel's only source of illumination.
Photos from the Sunday may be viewed at this link.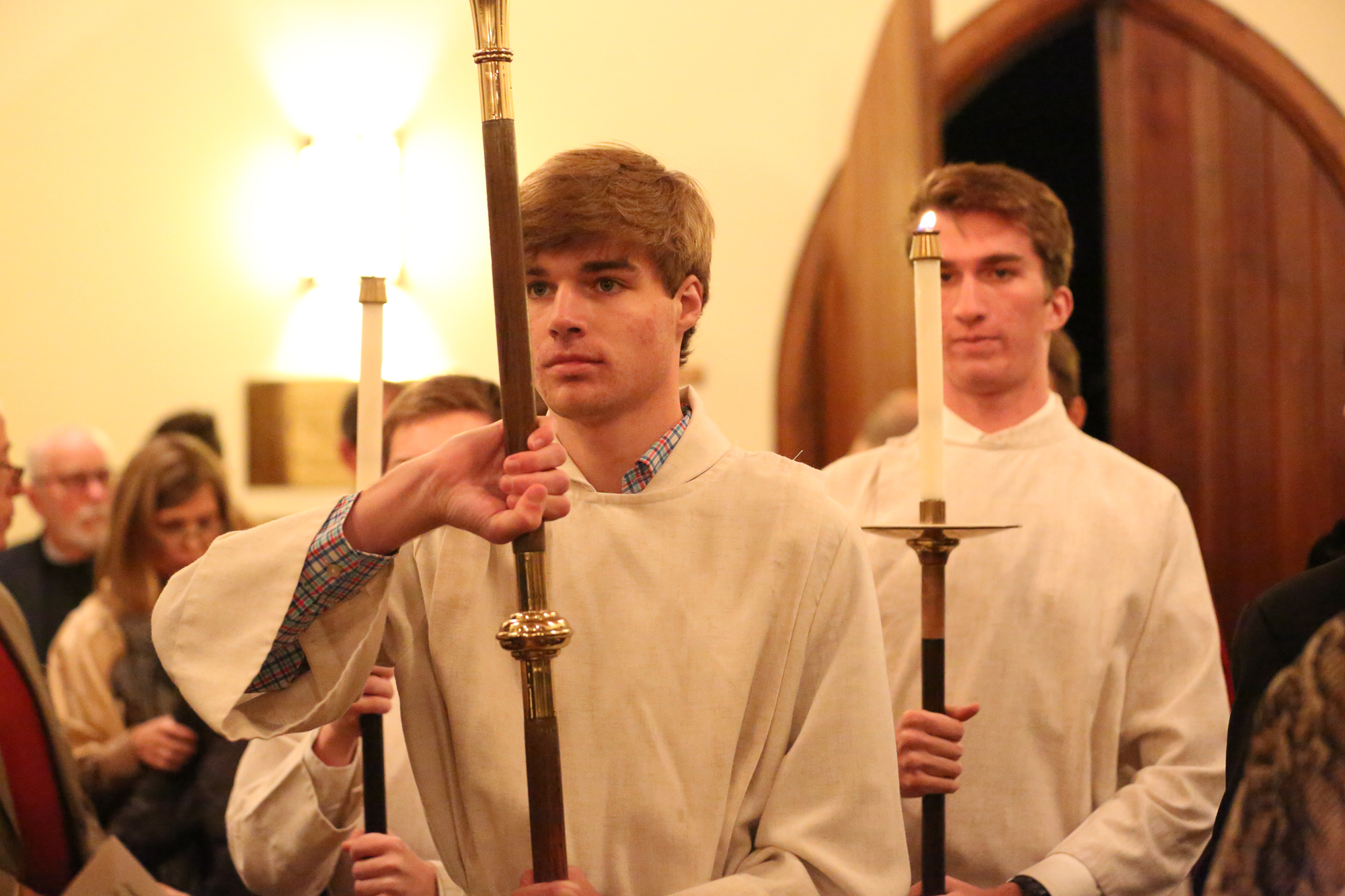 Henry Duggins '20, Wesley Garbee '20, Tommy Schleusner '20, Connor Booher '20, and Richard Lytle '20 were in the procession for the first Candlelight Service officiated by Father John Roberts.
Led by organist and choirmaster James Cassarino, the Christ School choir consisted of Kiki Alcime '20, Jerry Ayisah-Quaye '20, Nick Crowley '22, John Dunn '20, Tommy Li '21, Shawn Lin '23, Davis Lindsey '20, Weston McGrath '21, Zack Myers '23, Jasper Thomas '20, English and World Languages teacher Jameel Brenneman, Science teacher Dr. Brent Harris, World Languages teacher Steven Kramer, Associate Director of Advancement Isaac Rankin, Math teacher Ken Tyburski, and Digital Media Specialist Ross Weathersbee '10.  Ben Smith (cello) and Lori Hammel P'20, P'23 (violin) provided musical accompaniment. 
Readers for Sunday's service were Jackson Bewley '20, John Thomas '21, Philip Lopez '23, Max Redic '20, Wesley Garbee '20, Wilton Graves '21, Parker Stiles '22, Richard Lytle '20, and English teacher Emily Pulsifer P'15, P'17.
Christ School would also like to say a special thank you to Amanda Graves P'21 and the Parent Council for coordinating Chapel decorations.