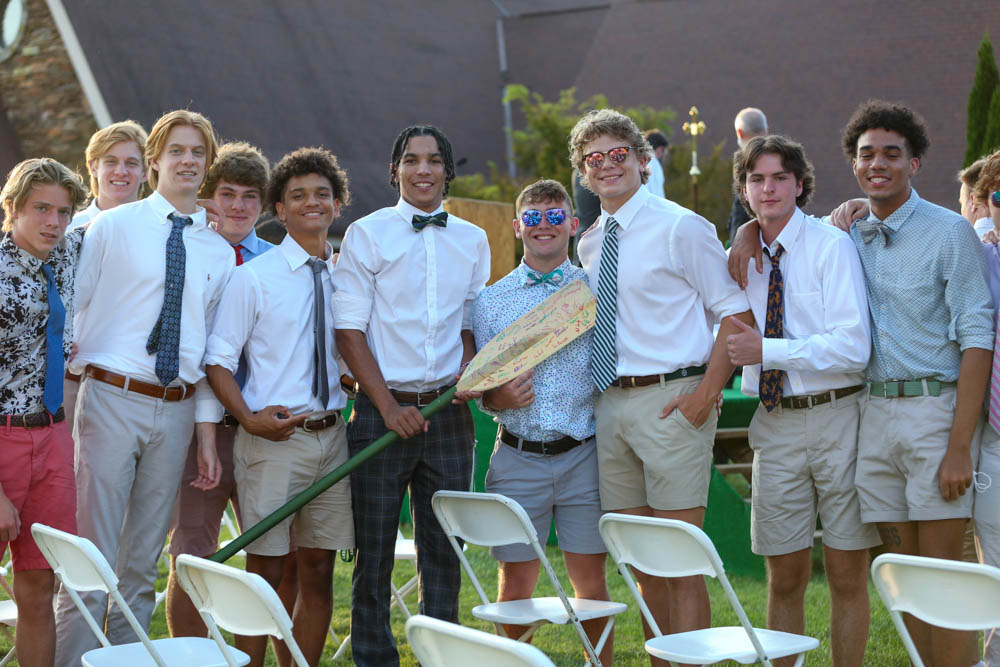 "Christ School is a place with great traditions, but we work, and we build for the future."
Christ School embarks on its 121st year Monday with a record enrollment of 295 boys, a point of pride to be sure. But actions matter more in the end than numbers, new Head of School Dr. Sean Jenkins said in his first Convocation address Sunday night.
"Boys who have a fulfilling experience here recognize, accept, and act on an age-old precept. The notion that the more you give, the more you get. In other words, the more you throw yourself into the life of our school – academics, Chapel, athletics, chorus, kayaking, dorm life – the more you benefit from the experience," Dr. Jenkins said.
"Here, we embrace authenticity, so be yourself. Christ School is your home, and we are your family. This is a safe place during a time in your life to take healthy risks, to challenge and stretch yourself, to try something different in school or extra-curriculars that you wouldn't elsewhere. Step outside your comfort zone. This is a community that you should be proud to enter, and we are pleased and proud that you have decided to join us."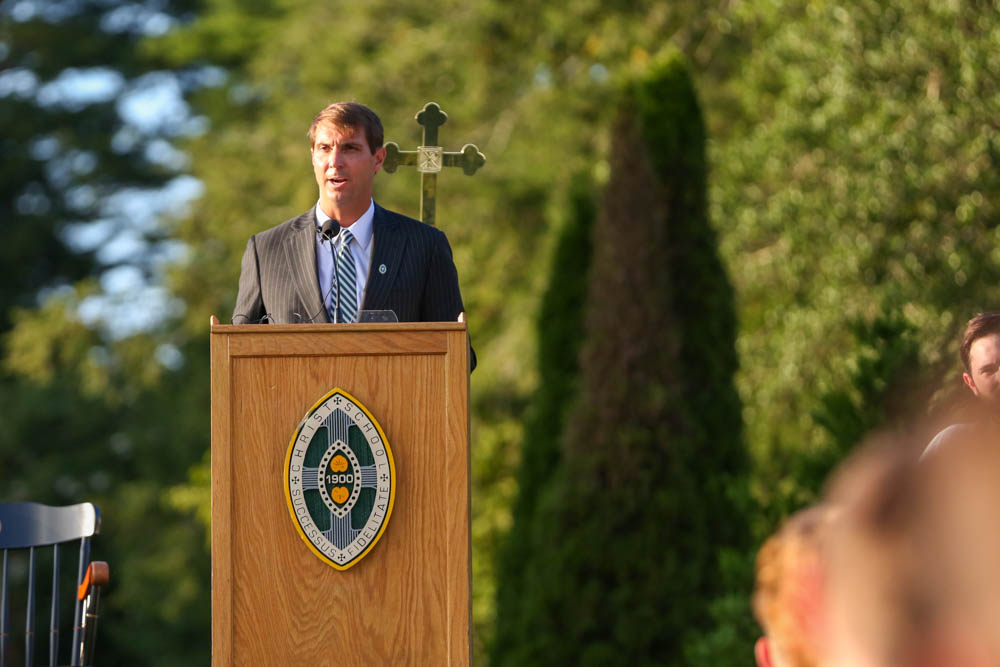 Convocation was held on a warm, sunny night in Yard A (the site of the original school building) for the second consecutive year. 
The student body for 2021-22 is not only the largest in Christ School history, but diverse on a grand scale as well. Boys have come to campus from 16 different states and eight countries.
"I encourage you to work hard, be serious in your studies, and get involved in student organizations and community service," Dr. Jenkins told them Sunday. "Enjoy yourselves in appropriate ways and respect each other. Respect yourself. Now is the time for you to cultivate within yourself a spirit of independence."
Assistant Head of School Ron Ramsey and Chaplain John Roberts also wished the Greenies well with short speeches. Father Roberts closed Convocation with the school blessing and introduced the hymn, "Seek Ye First."
The 2021-22 academic year runs through May 22, which is graduation for the Class of 2022.