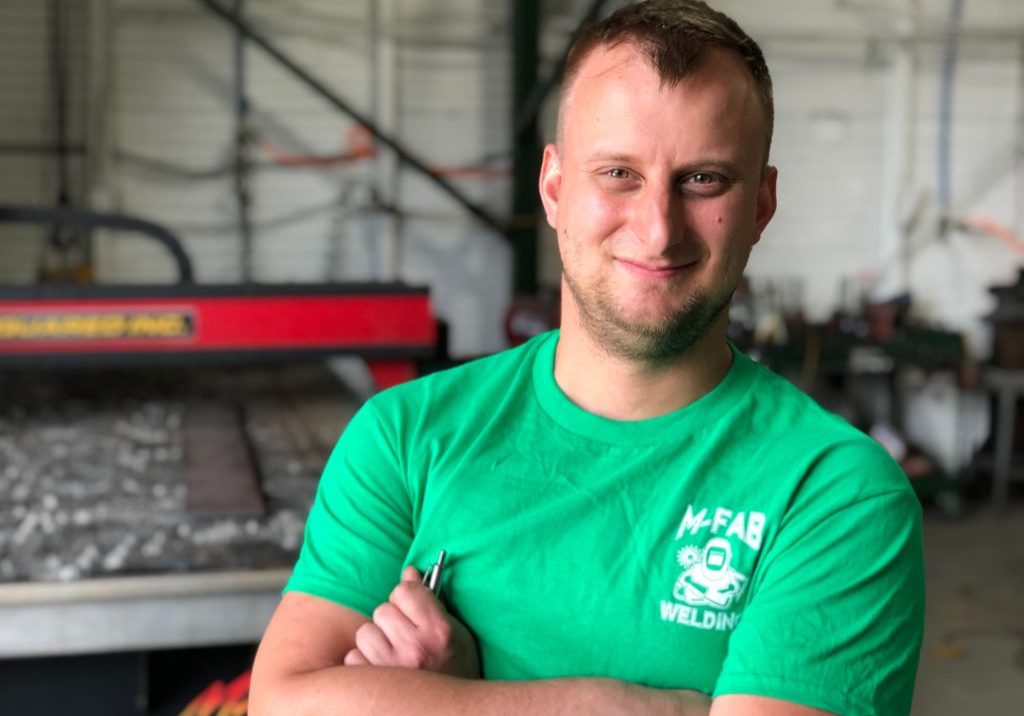 Charles McCarthy '09 can see a future where buying groceries, filling up with gas, or withdrawing money from an ATM are carefree endeavors again. In the meantime, the Christ School alumnus believes a device born out of his metal fabrication shop in Sanford, Fla., will allay fears during the COVID-19 pandemic.  
The Touch Point Minimizer doubles as a tool and keychain, with a shape resembling the number "6" or "9." True to its name, the Touch Point Minimizer's hook design is intended to decrease the contact that hands have with surfaces when the user leaves their home to purchase essential goods. The Touch Point Minimizer can be used to pull on door handles or in place of fingers at ATMs and self-checkout stations.
McCarthy and his team have already produced about 600 of the devices in mild steel. Much of the first wave was given out to police and postal workers in the Orlando area (Sanford is approximately 30 minutes from Orlando), and a large order will be going to New York City's first responders and 911 call center.
McCarthy said he is not looking to get rich with a Kickstarter campaign that will allow for bulk manufacturing of the Touch Point Minimizer at a cost of $18 each. On the contrary, McCarthy has seen a similar device to the Touch Point Minimizer being advertised at $45.
If the Kickstarter project is fully funded, each Touch Point Minimizer will be made of brass, an alloy or copper and zinc. Copper is known to have antiviral and antimicrobial properties. Every purchase includes a lanyard and ID pouch for storage, which McCarthy recommends that the user fill with sanitizer to prevent cross contamination.
McCarthy is originally from Winter Park, Fla., and began working in the metal fabrication business eight years ago. As the Estimator and Project Manager for McCarthy Fabrication, he oversees a staff of seven employees and 5,000 square feet of workshop space. McCarthy Fabrication provides commercial, industrial, residential/artistic, and contract manufacturing as services.