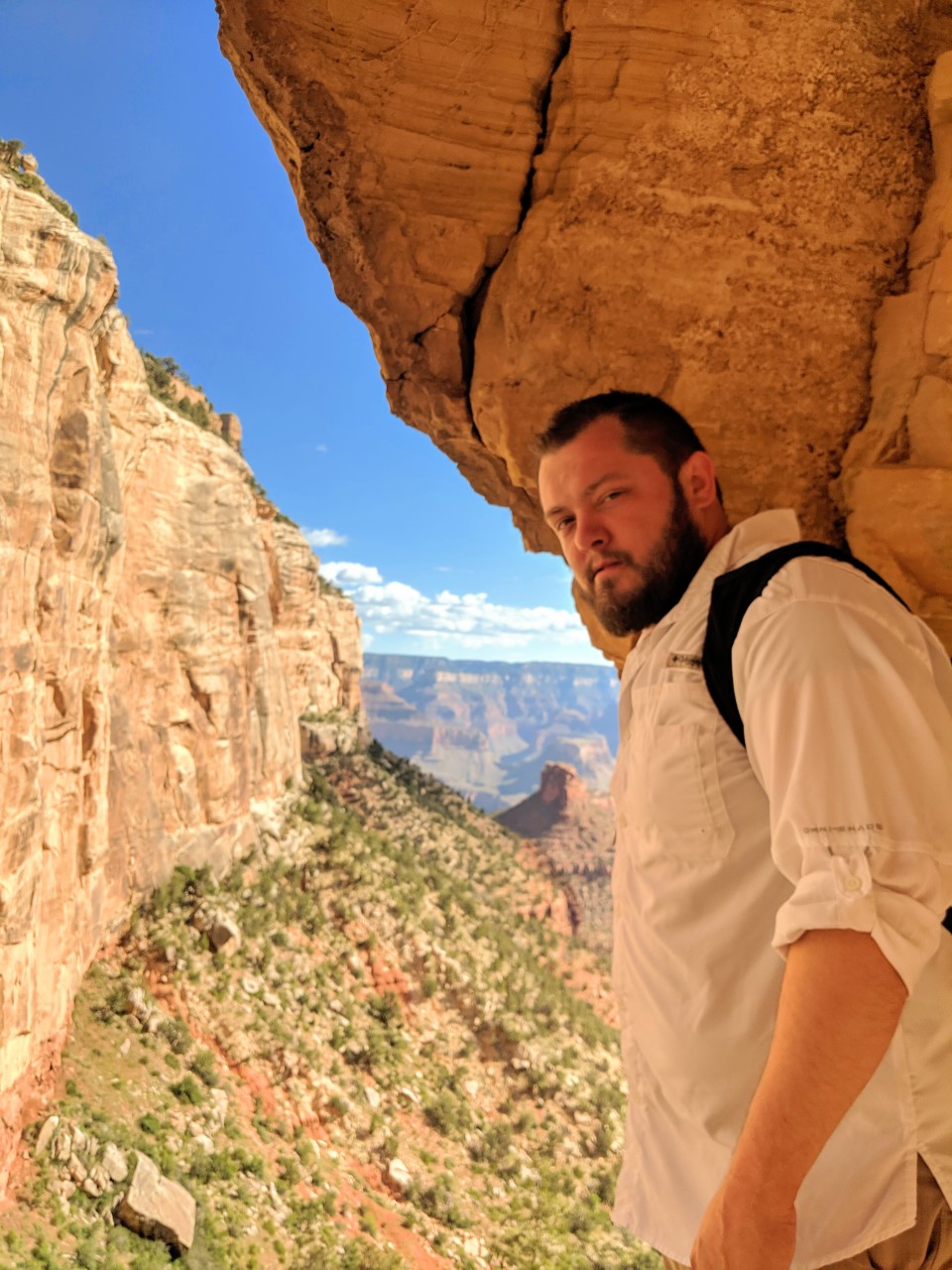 Many people say they want to see the world. Chase Mason '02 has done it. The Christ School alumnus traveled to 49 states, 36 different countries, and every continent except Antarctica during a decade and a half with the U.S. Marine Corps and with the U.S. Secret Service. Mason was part of the advance team for the President of the United States and later specialized as a firearms instructor. All of this is in the past tense because Mason recently left his government job to focus more on his growing family and the three businesses he owns – a real-estate investment company (Mason Rental Properties), a beekeeping company (HoneySmith Bees), and a juice and smoothie bar. The Juice Joint will soon have a storefront in Mount Pleasant, S.C., along with a food truck, and presence at Charleston-area farmers markets. Mason and his family just relocated from Washington, D.C., to South Carolina in the past week.
Question: When you reflect on your career, how are you feeling about this transition?
Answer: There were some ups and downs in my 15-plus years with the government, but it was still a wonderful experience. I was in Fallujah, Iraq, with the Marines in 2006 and 2007, rising to the rank of Sergeant, and with the Secret Service for 11 years. It's been fun. I like adventures and I enjoyed traveling the world. Now those adventures don't have to be going everywhere and doing everything. I'm trying something new, taking some risks, and these new opportunities are fun for me. I had to make a decision, with family in mind, to work for myself and also make sure I can stay home for them.
Question: How is South Carolina treating your family so far?
Answer: Great! We moved here on Saturday, so we're still trying to settle in. I was born and raised in South Carolina, so it is good to be back. The weather is better and we're closer to family. My wife and I have one child who is close to 2 years old and she is pregnant with our second.
Question: Three companies is a lot to juggle. Tell me more about them?
Answer: Real-estate investment has been my main side business for more than seven years. I've gotten the chance to be involved with a number of outside investors and have learned new ways to grow my business from them. We do new construction in South Carolina, flips, and long-term rentals. There are a number of different avenues and we're trying to keep it growing. The bee business is exciting, and I love it. My partner Ryan Smith and I have quadrupled our business in recent months, and things are going well. Spring is the big season for bees, so I'm looking forward to it. Honey is part of what we do, but we are more into the bee side of the business, selling bees to other keepers to promote growing the bee population. The juice bar is brand new and not even open yet. Right now, I'm trying to get the most out of my day to day and get that off the ground for a March/April 2020 grand opening.
Question: What are your memories of your time at Christ School?
Answer: Christ School was my first time living away from home. There was a sense of adventure and I loved that aspect of it. I met some lifelong friends. Six of us alumni get together every year. We were in Savannah, Georgia, a couple months ago. We'll get together somewhere and just make a long weekend out of it. The relationships that Christ School has provided me, I wouldn't change that for the world.