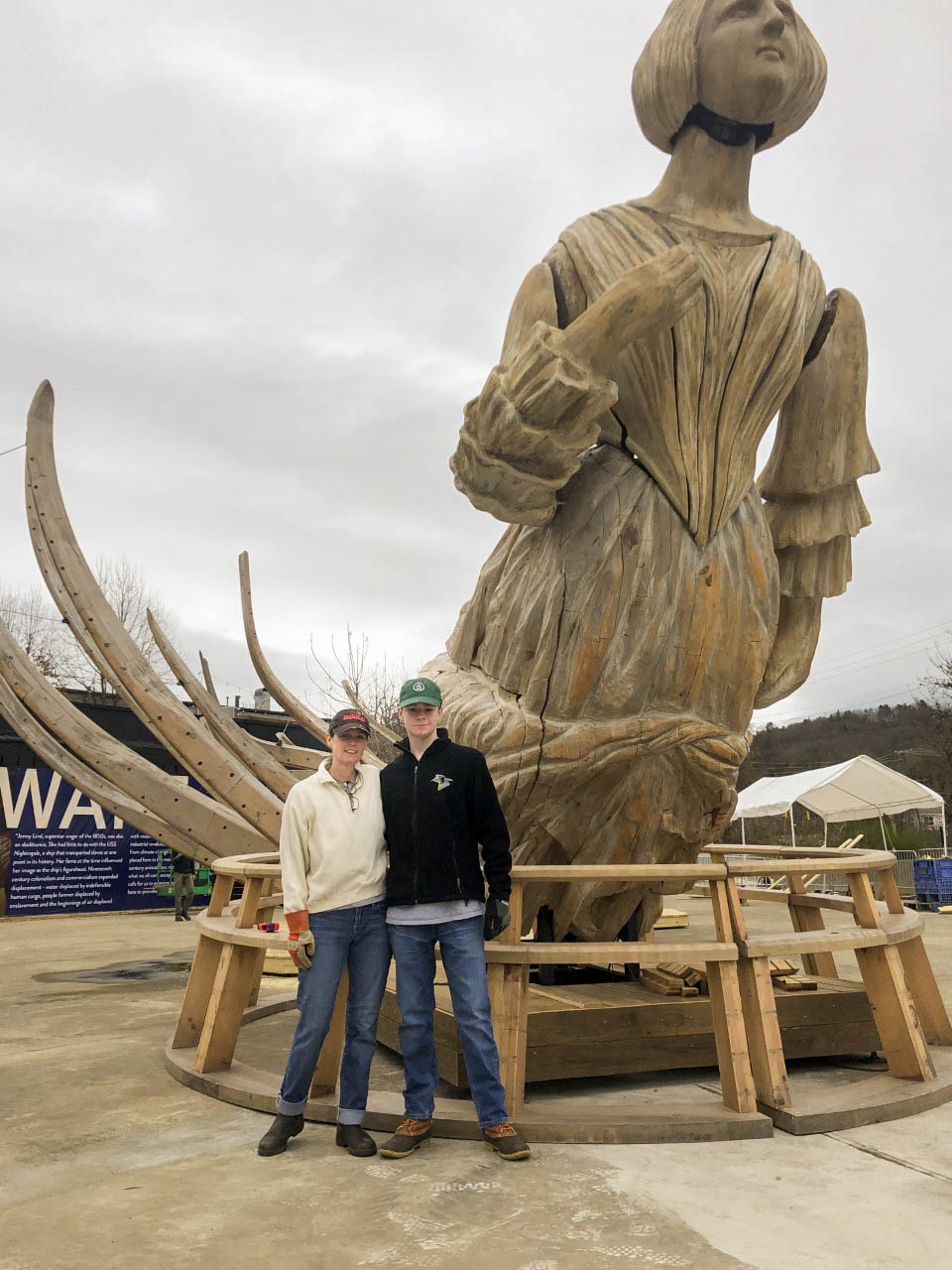 Colin Brazas '22 and his mother Elizabeth Brazas P'22, who is president of the Community Foundation of Western North Carolina, volunteered on March 15 to help assemble a giant animatronic sculpture in the River Arts District of Asheville. Wake, by Mel Chin, an Asheville-based conceptual artist, will be on display through September.
Previously installed in New York City's Times Square, Wake was commissioned as part of Mel Chin: All Over the Place, a multi-site survey of Chin's works from across many decades that took place in several New York City locations. A collaborative group, led by UNC Asheville's STEAM Studio and the Community Foundation of Western North Carolina, raised funds for the sculpture to be seen locally.
Wake – 60 feet long, 34 feet wide and 24 feet high, conceived and designed by the artist – was engineered, sculpted, and fabricated by an interdisciplinary team of UNC Asheville students, faculty, staff and community artists led by Chin. Wake is interactive and features decks and places to sit and contemplate.
"I think the Mel's last sentence on the sculpture's wall wrap is great," Elizabeth said. "'Wake speaks to what we all can't escape, our collective past. And, it calls for us to examine our divided present.' Wake is here to provoke questions. For CFWNC it was important to have this amazing piece of art by a WNC artist on display as it enabled an amazing collaboration amongst donors, organizations and volunteers. The UNCA STEAM Studio folks are nothing short of amazing! Wake asks us to consider, how will we rise?"